Live at CHA! Featuring Tim Holtz, Ranger, and MORE!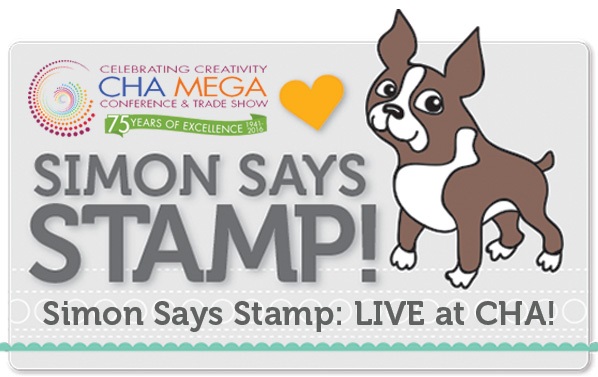 Hi everyone! Greetings from Anaheim, California! It's Weekender with Wanda – Live! Something a little different this weekend!  It's day one of the giant CHA Show and there was so much to see today! Myself and the entire Simon Says Stamp crew are here scouting out the newest products to share with you. Heidi is busy making sure to place orders for all the things we know you're going to want to create with. Today I'm sharing photos from the Tim Holtz collections for Ranger, Sizzix and Ideaology. Lots of cool and innovative items – as only Tim can do. New Distress Crayons are coming out (pre-order now!) and neat storage gadgets. Not to mention new Sizzix dies. It's all fantastic. As you read through the blog post, click on the photos for more information.
First up, some photos from the Ideaology booth…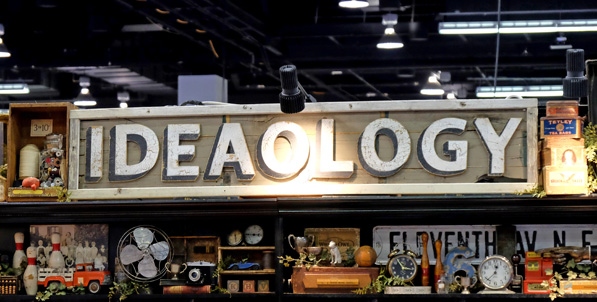 No one creates a cooler booth design than the team at Tim Holtz. Every detail carefully thought out and staged. It's a feast for the eyes.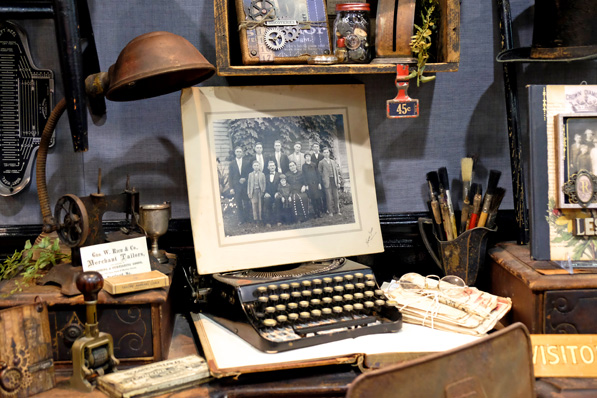 We think you'll love this new Supply Storage Spinner!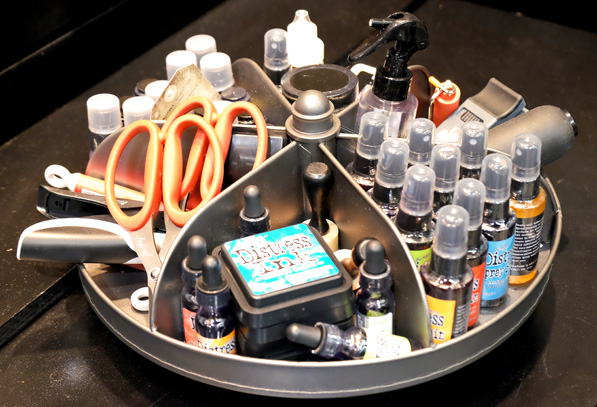 All the new items have a star on the package. I can't wait to craft with mini pocket watches and mirrored hearts!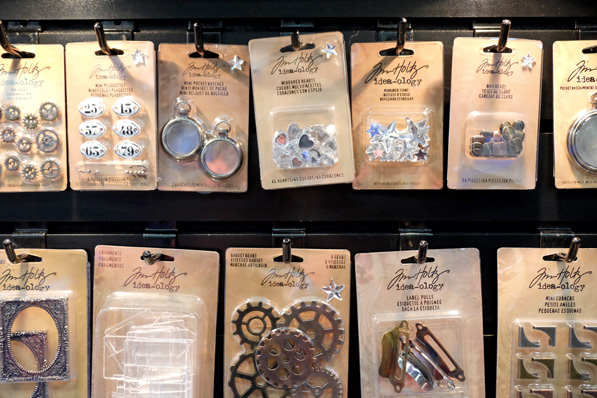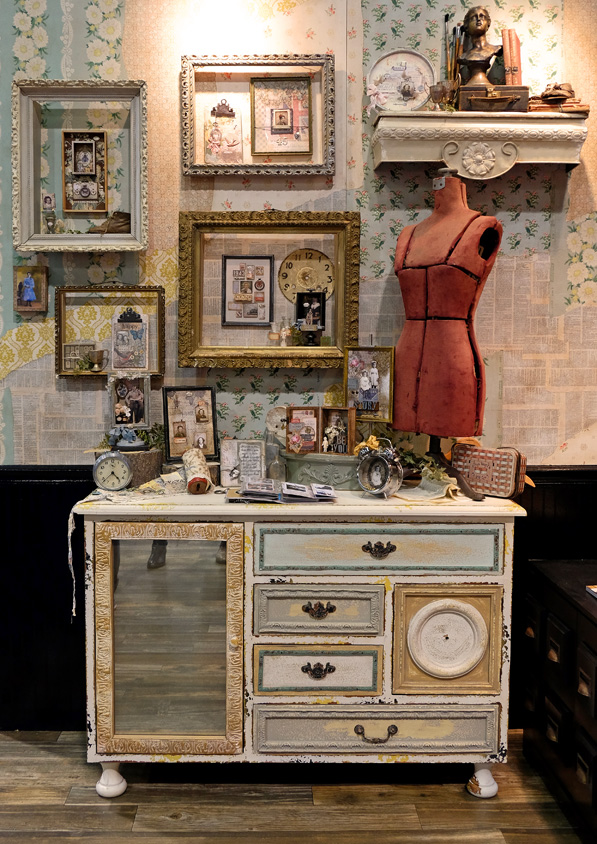 These display hangers are really cool I'm picturing hanging cards in my craft room, or hanging them on a canvas… So many ideas already!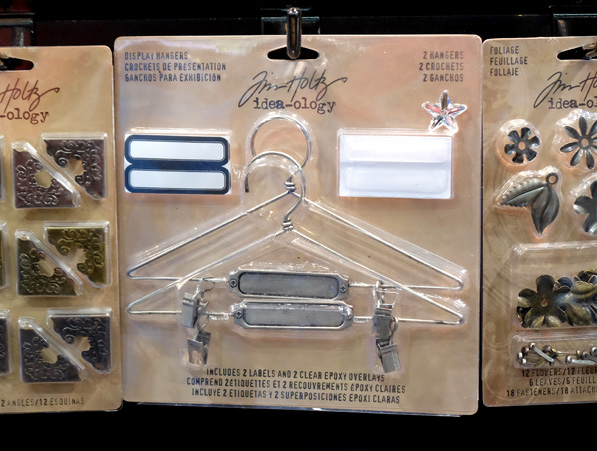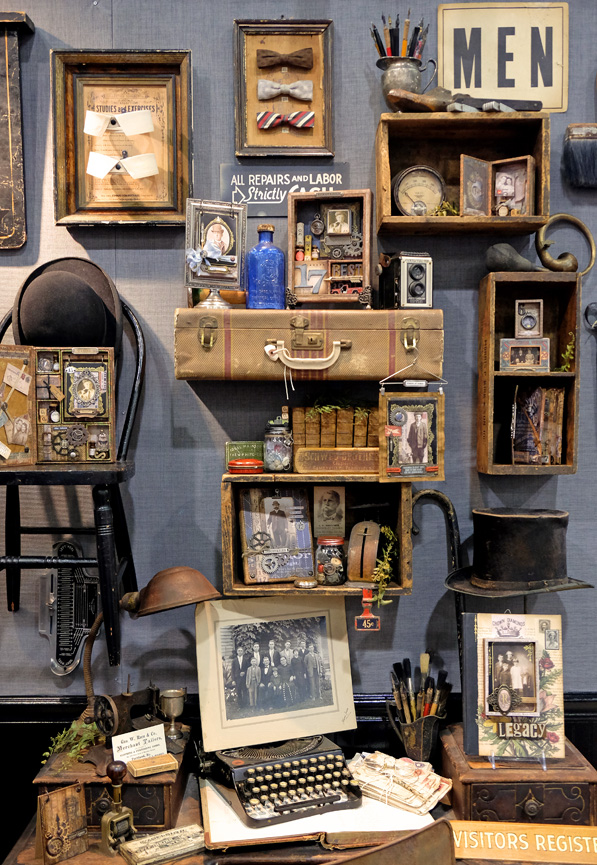 Next up – some photos from the Sizzix collections!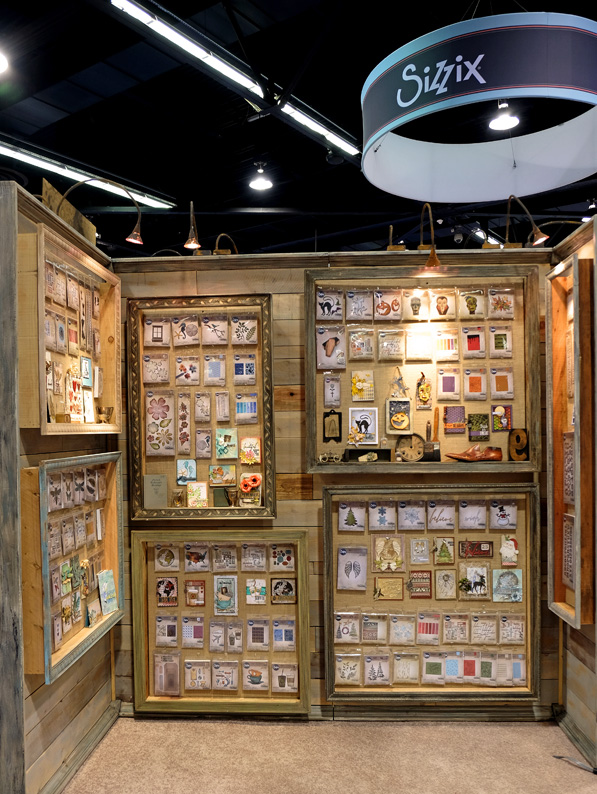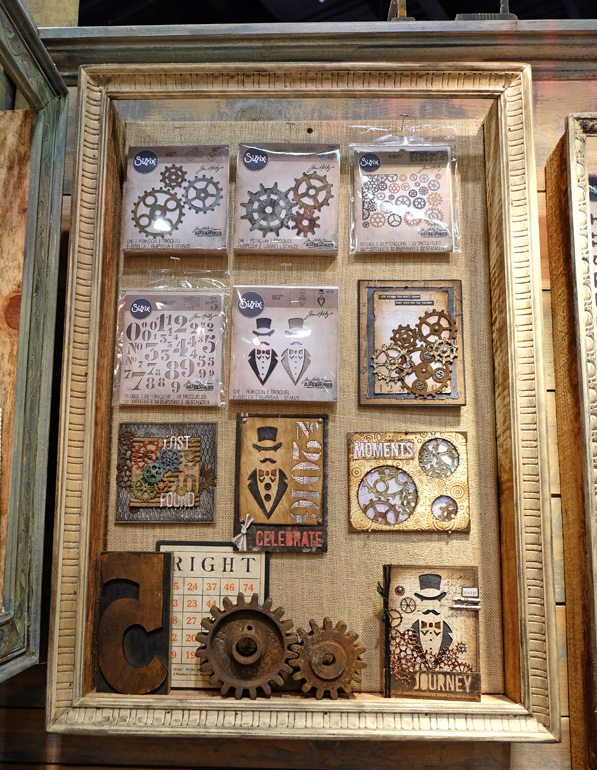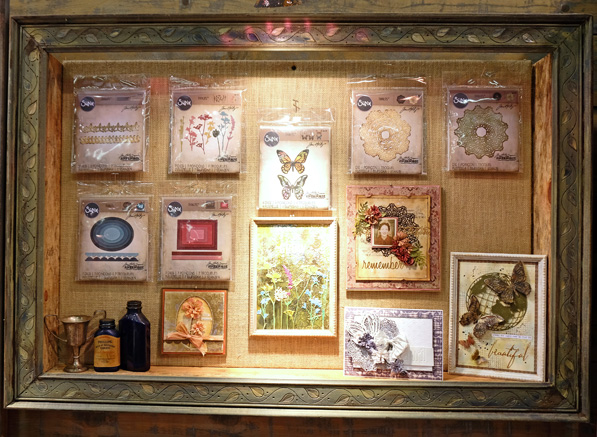 How much fun are these Village dies? WOW! The samples are all amazing!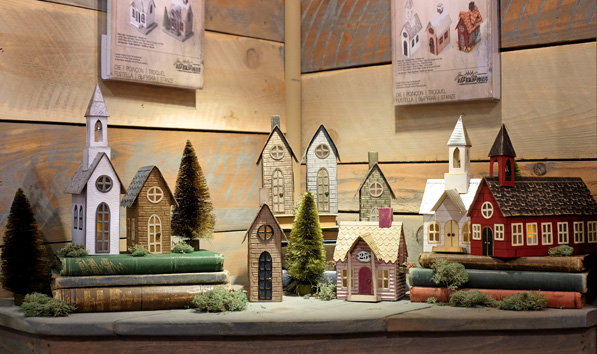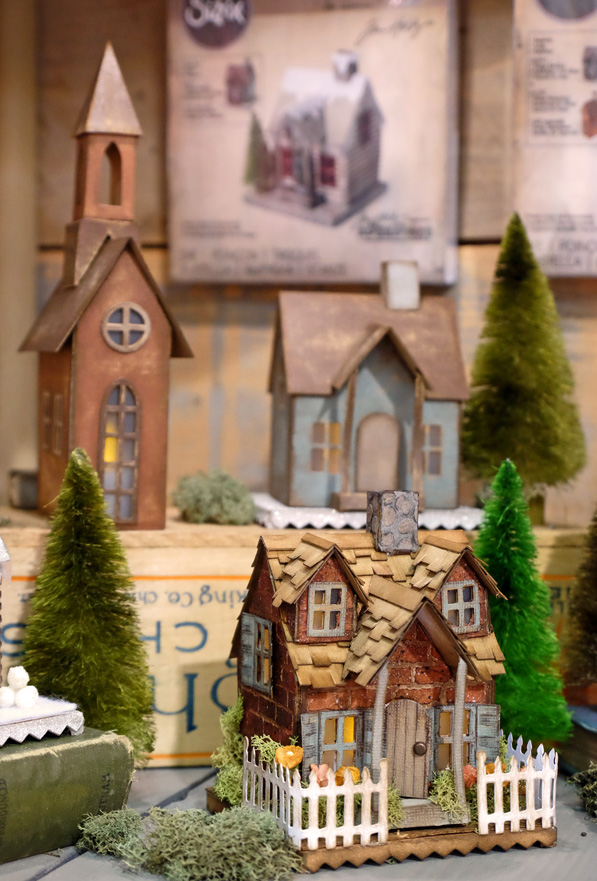 We know you already went Bird Crazy! Guess what? Now there are MINI birds! And Crazy Cats! New stamps from Stampers Anonymous!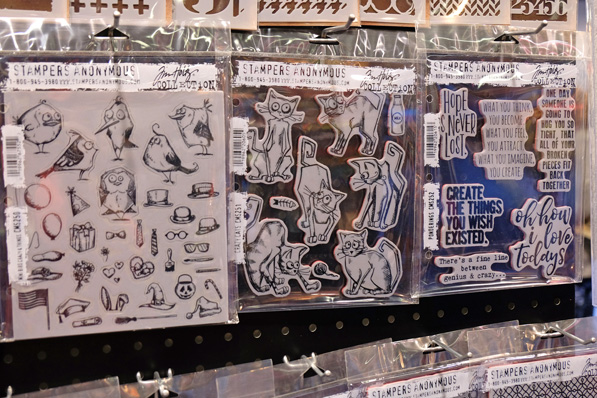 These new Distress Crayons are all the rage. Lots of pretty colors in packages of six each. LOVE.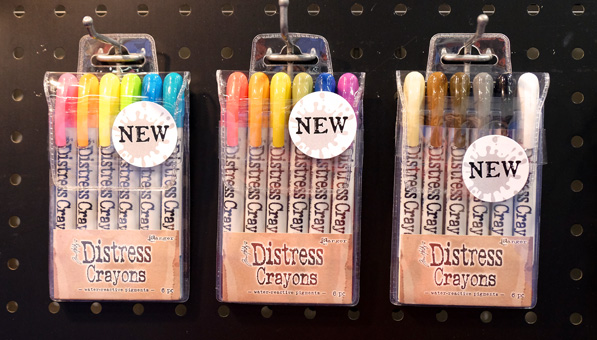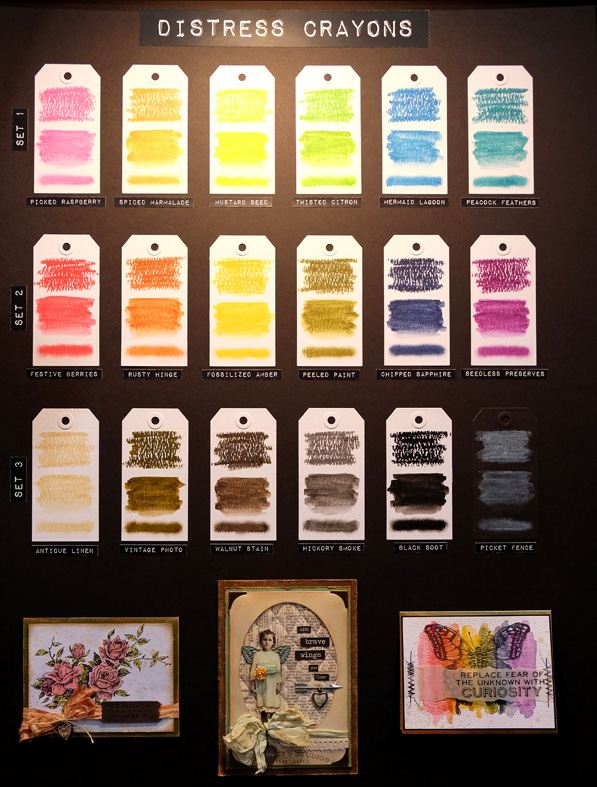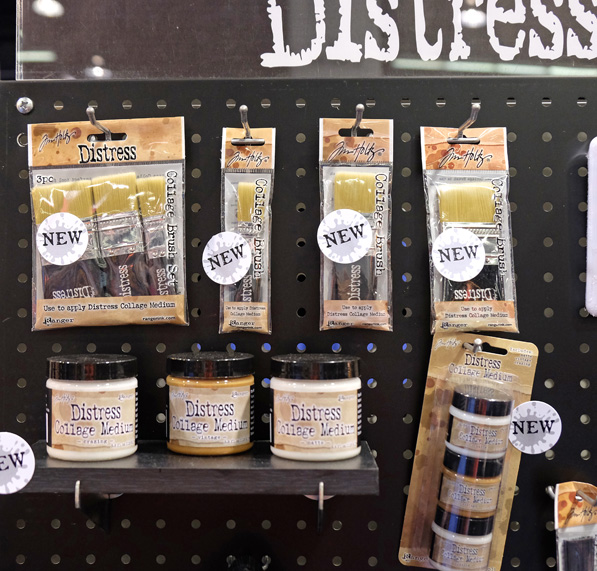 Here are some photos of amazing projects made for the Ranger Designer Challenge!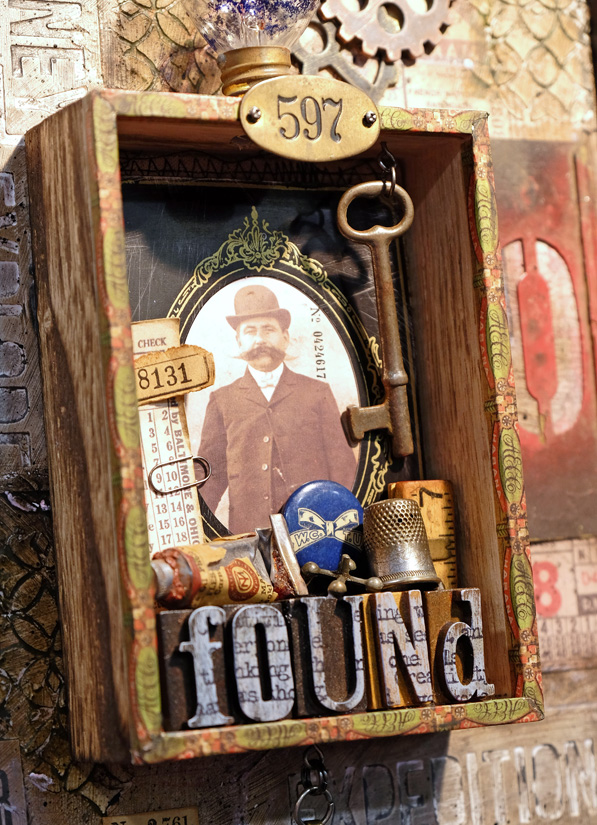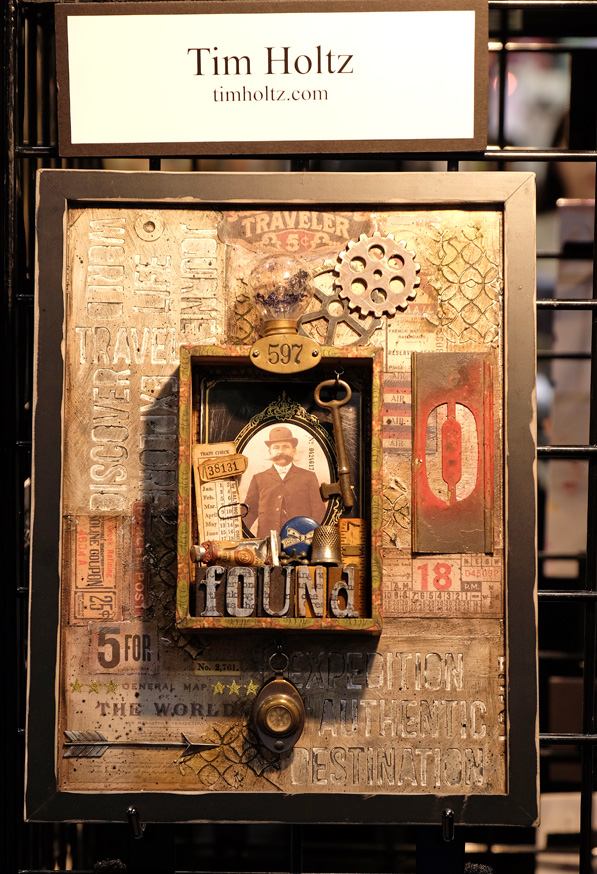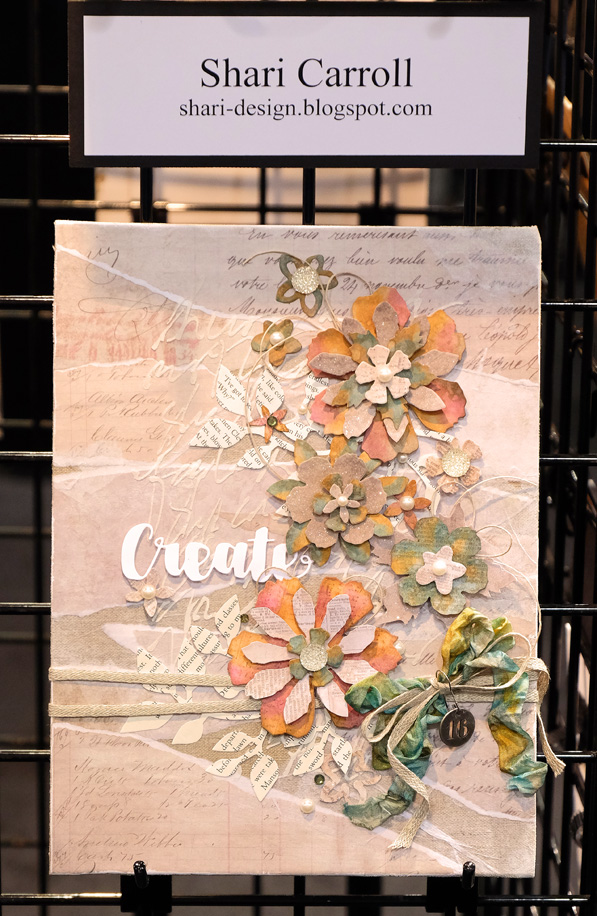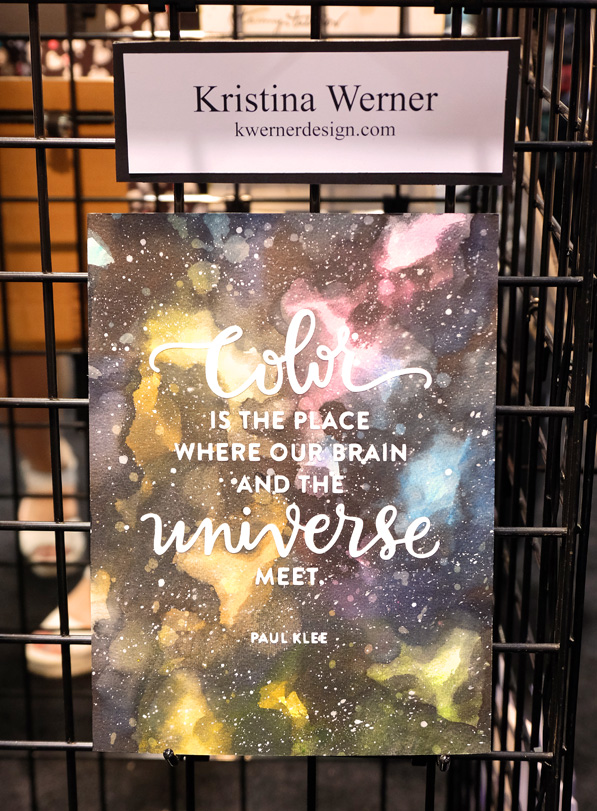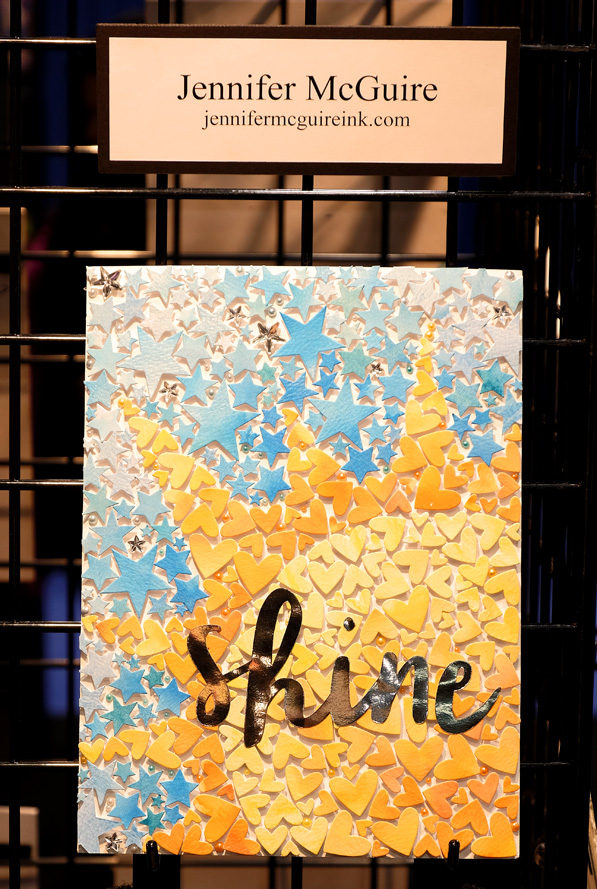 Below is just a sampling of some  of the things posted above!! CLICK HERE to see and pre-order ALL the newest items from Ranger, Sizzix and Ideaology! I cannot wait for all these goodies to come in so I can create! I'm so inspired already. More from the show tomorrow everyone!
Tell us what you think! Leave a comment and we'll pick a lucky winner for a Simon Says Stamp grab bag!