Live at CHA! Featuring Lawn Fawn, Avery Elle, and MORE!
Hi friends! Welcome to day TWO of our LIVE at CHA sneaks from Simon Says Stamp! We hope you enjoy these posts, and they make you feel like (in a way) you're here with us! If you're a super Lawn Fawn fan, you may have seen their sneaks throughout the week already on their blog! But if you haven't… OH. MY. Goodness! They have new stamps, dies, ink colors, and even a SHAMMY that I really think you're going to love! Check out some sweet examples below, AND if you'd like to be among the FIRST to craft with one of these great new products, you can pre-order it HERE! Products are expected to ship mid February.
SHOP NOW!
Speaking of cute, Avery Elle is also here at the show and I was very excited to see our own DT member Caryn Davies at the booth! She has designed this amazing shark stamp "Hello Chum" set with Avery Elle (coming soon) as well at the currently available Gummy Bear, "Beary Sweet" stamp set. Avery Elle boasts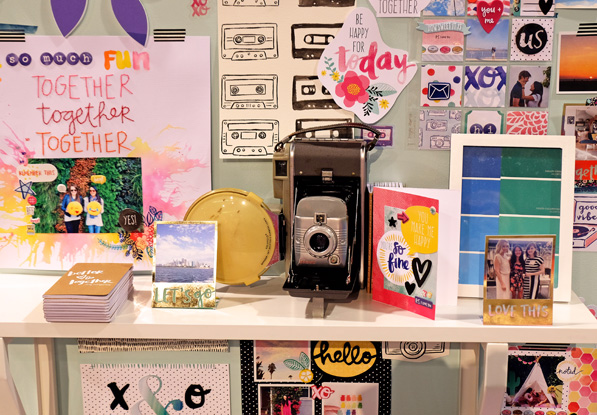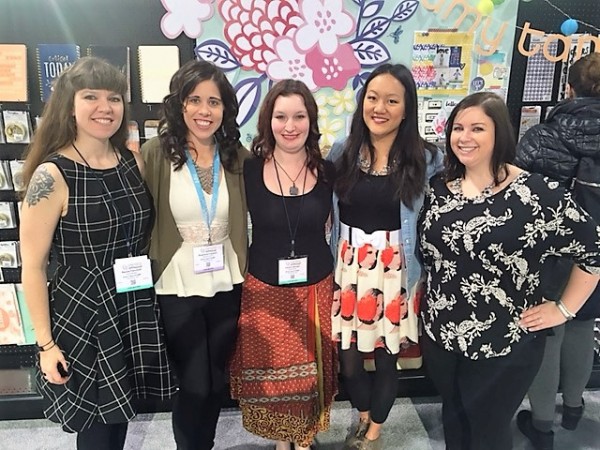 American Crafts is back with some great boutique releases at this winter show as well.  Amy Tangerine's "Better Together" is among my favorites. Her bold use of color and geometric patterns is just so beautiful to me. And the mixed tape paper? Forget about it! Love that! We also love getting to see and chat with Amy each year! There's a group of our team above unfortunately minus our fearless and fun leader, Heidi who was off searching for more treasures at the show! In addition to Amy's line there are also new lines from Shimelle "Star Shine", Jen Hadfield "Everyday", Dear Lizzy "Happy Place", and Maggie Holmes "Bloom". We also spotted a new line from Pink Paislee by Paige Evans and some new products from Heidi Swapp!! All of these lovely boutique collections will be IN STORE very soon!
Thanks for reading today!
How about some blog candy? Would you like a new goody (or 2) from the show or coming soon? Comment below and sign up for our blog subscription for a chance to win! All weekend winners will be announced next week! Good luck!