Lawn Fawn Merry Christmouse From The Vault Blog Hop WINNERS!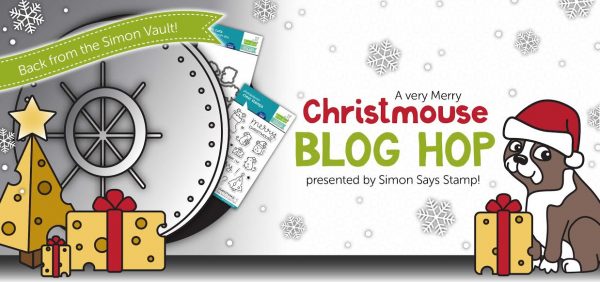 Hi friends! We got a lot of positive response to this adorable Merry Christmouse stamp and die coming back from the vault! We're so happy you were pleased! I hope you got a chance to purchase one if you wanted it, as it SOLD OUT in record time…AGAIN! It's such an adorable set, thanks again to Lawn Fawn for allowing our re-release! On Cyber Monday, we had a blog hop to celebrate this re-release. If you haven't had a chance to visit the hop, click here to view our post. I think you'll find loads of holiday card making inspiration!
Congratulations to all of the blog hop winners! Thank you for hopping along with us and taking the time to leave feedback for the designers in the form of comments along the way :) I know they really really enjoy hearing from you!
Kelly Marie Alvarez / Lawn Fawn blog's winner is: Laurie!
Yana Smakula's winner is: Katie M!
Debby Hughes's winner is: Larissa Heskett!
Laura Bassen's winner is Patty Eifert!
Kristina Werner's winner is Migdalia Rodriguez!
Jennifer McGuire's winner is: Yiho Lee!
Simon Says Stamp Blog's winner is: Amy Cooley!
Winners, Congratulations! Please check your inboxes for an email from us with a $25 gift card! If for some reason we couldn't access your email, please email [email protected] letting her know you are one of our Blog Hop winners for the the Special From The Vault Blog Hop, and she will issue your gift card upon verification. Thank you again for hopping along with us!