Did You Know? Fun Facts and Crafty Tips! November 2018 Edition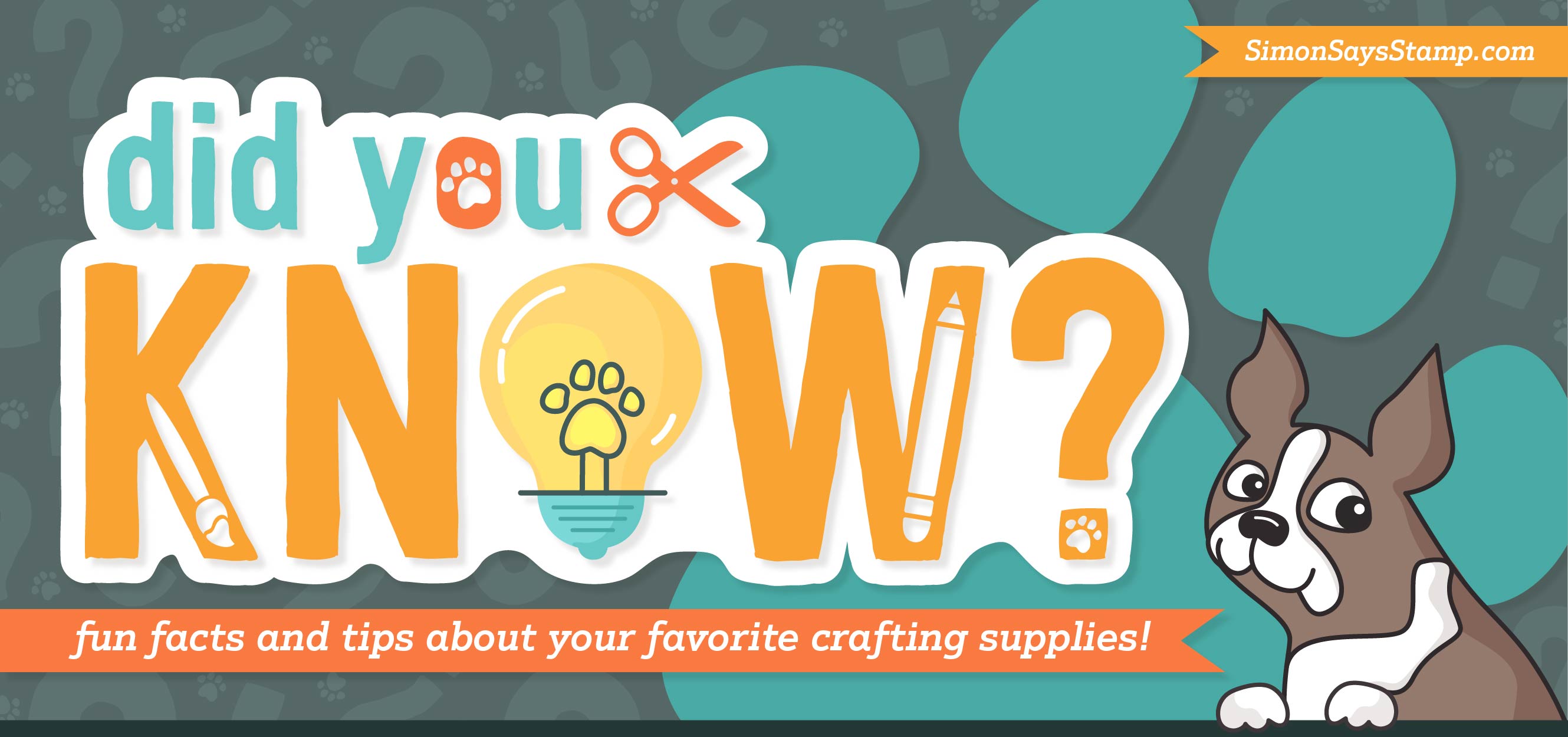 Hello creative friends, it's Nina-Marie here with you today! Welcome to the first edition of our newest monthly series, Did You Know? !
Each month we will be bringing you fun facts, creative tips and even crafty hacks about your favorite supplies and brands; you can then use these awesome tips that you learn in your next crafting projects! Are you ready to learn some fun tricks? Keep on reading!
This small but mighty tool is a staple for anyone that loves to emboss; but did you know that you can use this little gadget to neutralize adhesives on the back of your stickers and sticky-backed embellishments?
The powder sticks to the adhesive and removes the stickiness, giving you a beautiful embellishment that can be used in so many ways … for example, you can add foam tape to the back and use it as a dimensional accent!
Note: You can also do this with a Powder Tool too.
The E6000 glue is not your typical spray adhesive; if you have not had good luck with spray adhesives in the past, you're going to want to look into this must-have tool!
The E6000 adhesive is a no-odor alternative to aerosol spray adhesives; for those of you who want to avoid harsh chemical smells that other spray adhesives tend to give off, this is a great option. We love working with this adhesive to adhere delicate die cuts together.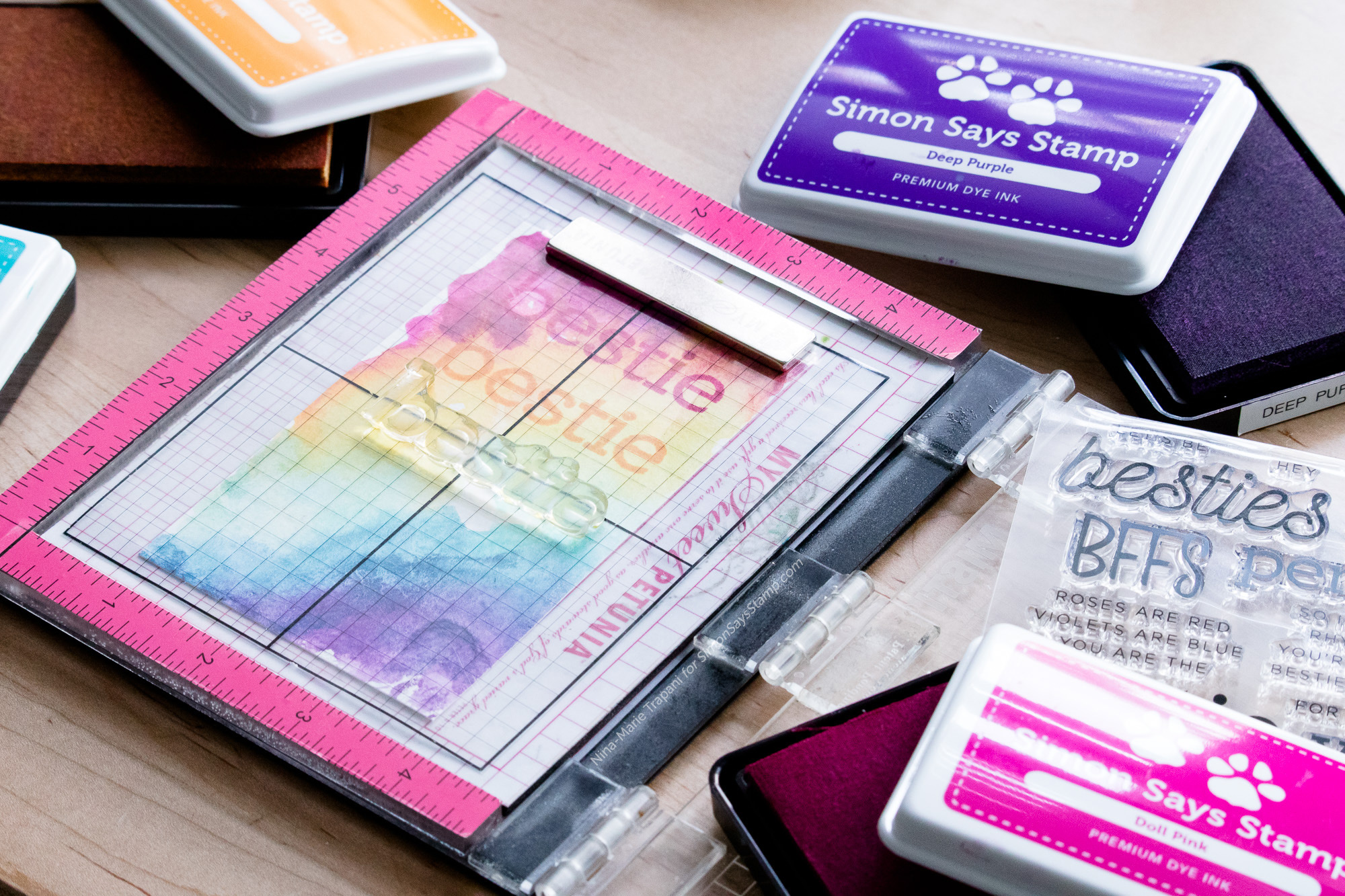 Have you ever tried our Simon Says Stamp MISTI Grid Transparency? This amazing little tool is so helpful in perfectly aligning sentiments and images onto your cards. But did you know that it also keeps ink residue from transferring to your project in between stamping?
Use this creative must-have as you plan out the placement of your next card project; it'll help ensure your card stays ink-free as you play around with your stamps!
The We R Memory Keepers Embossing Stylus Tools come in 5 different sized tips (plus a piercer!). We love these styluses because with this single set you are sure to have the perfect stylus for any paper type or technique!
Use the larger stylus tips for wider embossed lines; smaller tips are great for scoring heavier weight cardstocks, as they help minimize cracking when the paper is folded.
Did you know that our Simon Says Stamp Big Momma Foam Tape Roll is thinner than other foam tape rolls? Have you ever wondered what the benefit is to this? The less-bulky foam tape allows you to get raised dimension without your card becoming too thick!
This foam tape is great for many reasons, one of which is for when you are mailing cards. Less bulk means no extra postage!
BONUS FUN FACT!
To wrap up our November edition of Did You Know, would you like to learn a fun fact about one of the industry's biggest brands?
Ranger – the creators of many of our favorite inky supplies! –  was founded in 1929 to create an exclusive line of commercial ink products for the U.S. banking industry! Who would have thought that almost 90 years later, Ranger would be one of the leading innovators of game-changing inks and more!
We hope you have enjoyed this month's installment of Did You Know? ! Tune in again next month for a brand new edition of this fun series!
SUPPLIES
| | | |
| --- | --- | --- |
| Ranger ANTI-STATIC POUCH ink62332 | Simon Says Stamp GRID TRANSPARENCY… | E6000 8 OUNCE Spray Adhesive 20012 |
| E6000 4 OUNCE Spray Adhesive 30111 | We R Memory Keepers EMBOSSING STYLUS… | Simon Says Stamp BIG MOMMA FOAM TAPE… |