Just for You Blog Hop WINNERS!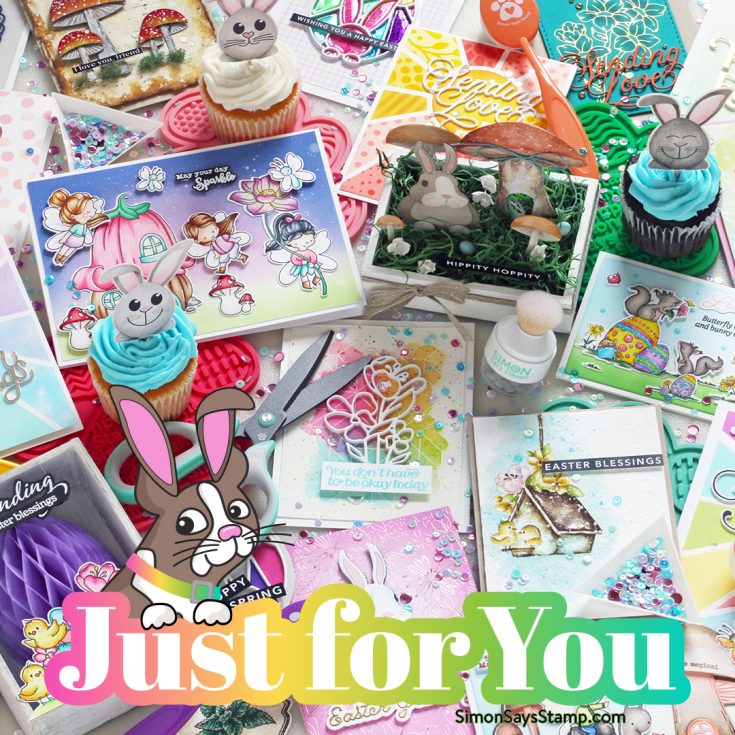 Hello, friends!
We love our customers, and our latest release is literally Just for You! Usher in warmer weather with our Sunshine Background cling, Magical Spring set, and Daffodil Stem foil plate; celebrate Easter and Mother's Day with our Easter Critters, Bunny Egg, and Mother's Day Bouquet sets; and get botanical with our Herb Labels set, Leaf Edges cling, and Mushroom Stems dies.
What's more, we have some fabulous tools that we created just for you! Our Pawsitively Everyday Scissors will meet all your cutting needs, and you'll enjoy speckle-free heat embossing with our new Powder Brush Tool, too.
To celebrate this phenomenal release, we hosted two amazing blog hops! The hops featured many talented designers and each one created wonderful projects to inspire you. If you missed either of the hops, you can find the direct links here: DAY ONE and DAY TWO.
A BIG thank you to all of YOU who joined us for the hops! We enjoy hearing from each of you, and your words of encouragement and appreciation to each of the designers mean so much to us here at Simon and to them. It's our tradition to give away gift certificates to random commenters on each blog stop, and today we are revealing all of the winners! So without further ado, I present to you our winners!
from Simon Says Stamp's blog: Pai C Meng!
from Nina-Marie Trapani's blog: Beatrice L!
from Suzy Plantamura's blog: Debbie Eslinger!
from Cathy Zielske's blog: Bunny!
from Keisha Charles's blog: pamelahomes!
from Barbara Tarayao's blog: Lynn Stevens!
from Lisa Addesa's blog: cmoch!
from Bibi Cameron's blog: Christie Brooks!
from Heather Ruwe's blog: Makira!
from Emily Midgett's blog: Michele F!
from Alberto Gava's blog: Maryann Ferry!
from Tina Smith's blog: Debbie Scassera!
from Natasha Vacca's blog: Robin Ridpath!
from Simon Says Stamp's blog: Kim!
from Laura Bassen's blog: Nanette L Higney!
from Caly Person's blog: Giselaine Ellison!
from Nichol Spohr's blog: Barbara Matthews!
from Debby Hughes's blog: Christine Nandrup!
from Amy Rysavy's blog: Bonnie Johnson!
from Sidnie Des Jardins's blog: dianezalusky!
from Mindy Eggen's blog: Mary Holshouser!
from Miriam Prantner's blog: Connie Hostak!
from Anna-Karin Evaldsson's blog: Rosemary!
from Dilay Nacar's blog: Anne Sturgeon!
from Barb Engler's blog: Deanna Mulder!
from Kim Hamilton's blog: Sharon G!
from Jessica Vasher's blog: Laura C. Budke!
If you see your name listed above, CONGRATULATIONS! Please email [email protected] and let him know that you are one of our Just for You Blog Hop winners! You'll receive a $25 Gift Card.
Thanks again for hopping along with us! We hope you enjoy our fantastic Just for You release and that it gives you creative enjoyment for months to come!
You'll love browsing our Just for You gallery on our blog for loads of additional inspiration, and you can add your projects to these galleries as well!
Winning ROCKS, and so do you!