It's What I Do… Journal Page with Shari
Hi everyone, it's Shari here with my August Art Journaling project.  This one uses a lot of collage layers… book text, paint and a photo as my inspiration.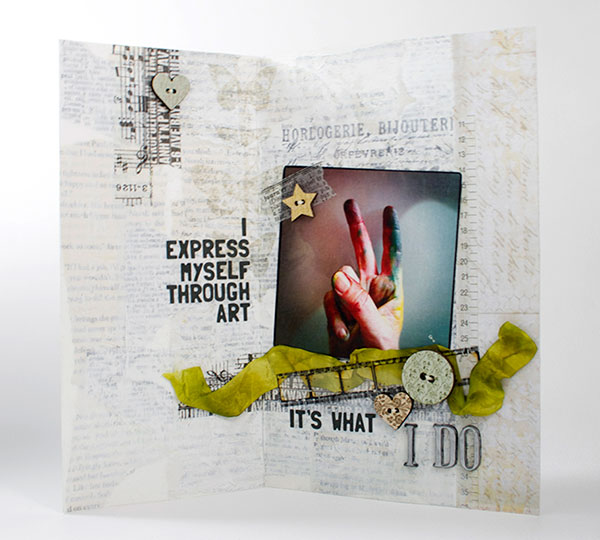 I had really inky fingers one day and my son wanted to grab a shot. Of course I had to flash a peace sign… because after all… It's what I do!
To accent my photo, I incorporated some great T!m Holtz Idea-ology products, altering them to my specific taste.
I've also put together a video of the process for your viewing pleasure!
Thanks for hanging out with me! Have a fantastic weekend!