Holiday Series with May Flaum: Part Two
Hi all! May Flaum here. Last week we got pretty intense with the gift card holder (if you missed it – you can check that out here!) so this week I want to share how you can make gift tags in mere moments with Lawn Fawn!
The Peace Joy Love collection is bringing peace to my mind, joy to my gift wrapping, and love for Lawn Fawn big time this year! I am totally smitten with this line and how there is such a mix of traditional patterns and colors in fresh ways. I am really happy about the sheet of paper with loads of tags on it – all ready to be cut out and put onto presents, used on layouts or cards, or anything else you please!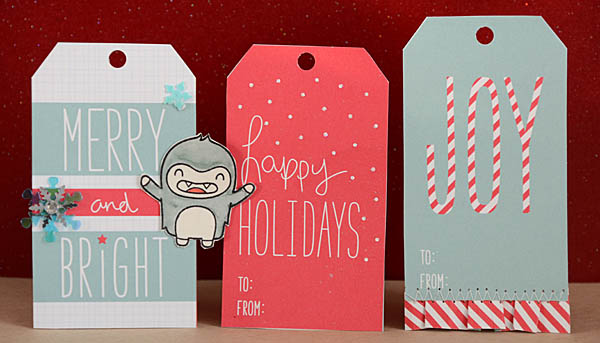 I decided to take a few minutes and alter each one for a little holiday fun! Here are some ideas (left to right pictured above):
Add a stamp and some sequins!
mist with perfect pearls and add stickles
add a little 'skirt' by stitching on a pleated bit of paper to the bottom
My ideas shown here are just the beginning! You could also:
stamp with Versamark to create a soft watermark effect
use glossy accents to highlight certain areas
use strips of washi tape
mount onto larger card/tag
use a pen to add dots/dashes
punch out shapes (heart, star, etc) and add those on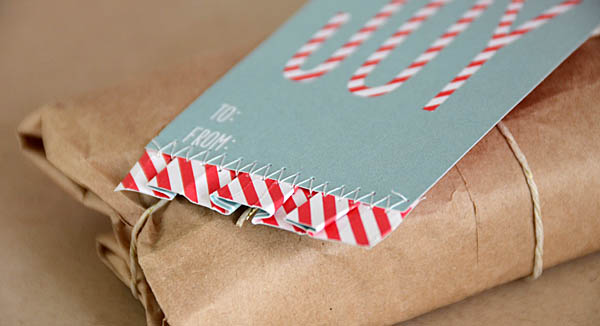 If you have a roll of Lawn Fawn's twine – even better! You can take your tags and get them onto a simple package in no time.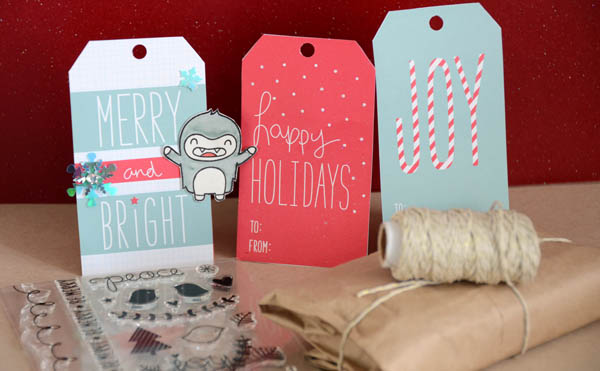 Here I glued some snowflakes and a badge + a little tag onto a package (and tied it up with twine) just to add a little something fun to this present.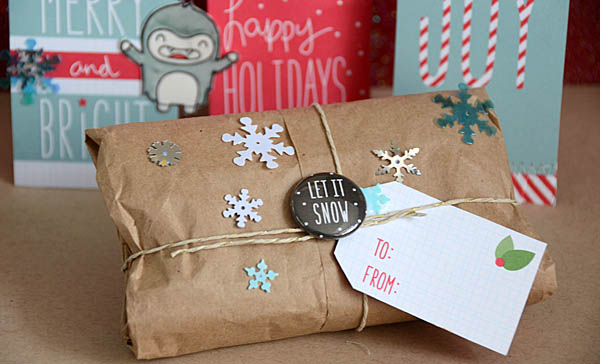 The possibilities are wide open – and even better they're nearly instant! I love when a company makes products like these that are so versatile and work great in my gift giving as well as they do my usual crafting. I hope you've enjoyed this installment – I'll be back on Saturday, December 7th with another feature in my 2013 Holiday Series! Stay tuned!
Supplies: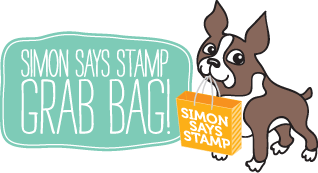 Blog Candy Alert!! Follow our blog via email and comment on this post for a chance to win a special blog candy!
Congrats! Blog Candy Winner!
From: Wrap it Up with KP: Amber R.!
Please email me ([email protected]) with your mailing address and the name of the blog you won from to claim your prize!)