Holiday Series with May Flaum! Part One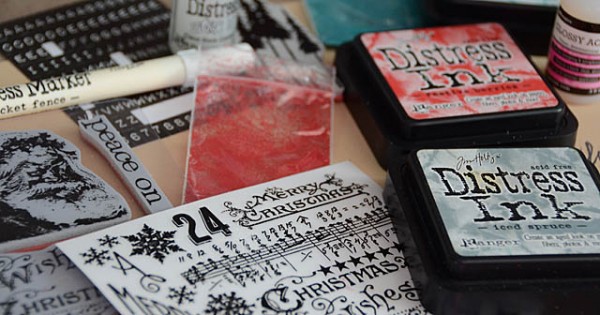 What happens when you sit me down with a box full of fun supplies, holiday music, and a nice hot latte?

It's May Flaum here, and I'll tell you it is going to be a whole lot of fun! Today I'm kicking off a holiday crafting series here at the Simon Says Stamp blog – and I could think of nothing better than to really dig into my Tim Holtz inspired card kit and play!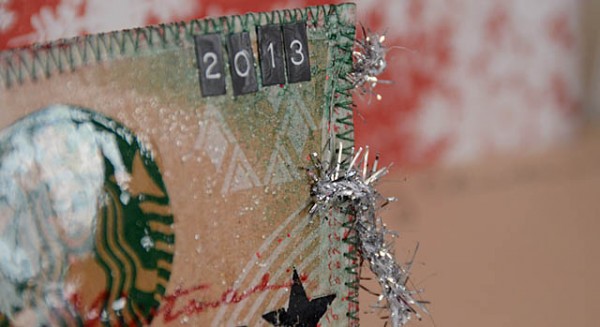 I dug into the inks, stamps, and those wonderful color mediums and turned the cup holder on my latte into a gift card holder ready to mail to someone very special.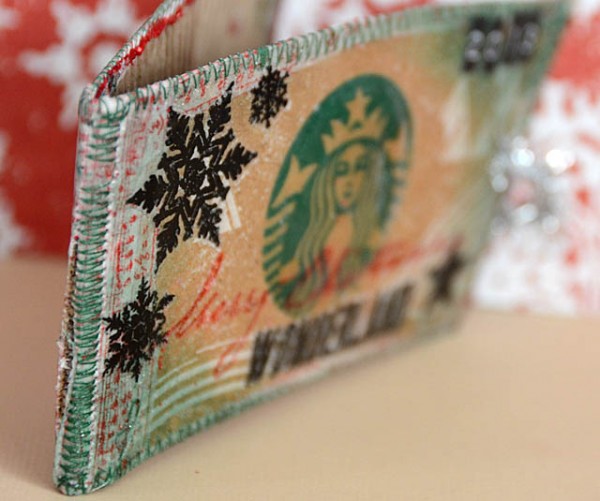 I used stitching and the tissue tape from the kit to not only add a decorative touch, but also make this even more sturdy and travel-ready. I can't wait to mail this off to someone special and add some holiday cheer to their day!
One of my favorite things about this kit is how full of holiday detail it is. From the glitters to the rock candy stickles, tinsel trim, and glossy accents there is everything I need to make traditional Christmas cards, and also to play around with mini-books, tags, and other projects too.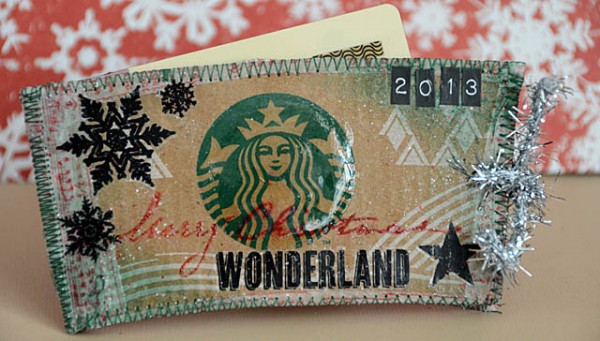 Want to know even more about this simple little project? I've got a special bonus just for you! I have created a detailed tutorial to share with you – you can check that out here on my new website.
What could be even better? I'm going to give away two spots in my newest on-line class! If you want to join me for even more holiday crafting and fun – this is the class for you.

Two winners will be announced on the blog on Monday! Good luck!!