Holiday Crafting with May Flaum: 25th & Pine Style!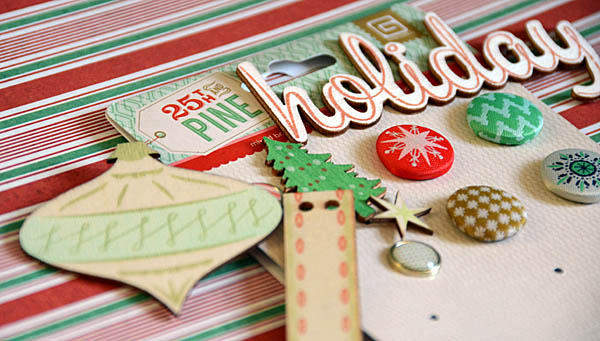 Hi All! May Flaum here. I'm back with some more holiday craftiness – today I'm playing with BasicGrey 25th and Pine! I just love how they've got traditional Christmas colors, lots of fun accents, and patterns I am loving not just for my scrapbook, but on my cards, tags and more.
Editors note: For even more fun add some of your favorite dies into these designs! Happy Die-Cember™!!
First up, I made this simple card with the wood veneer joy tag in the kit. I love that a bit of stickles brings dimension and sparkle in a subtle way. Then as long as everything was out, I figured I'd decorate a package!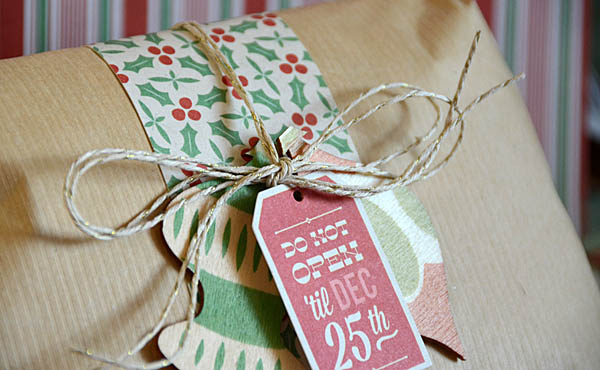 I just love using scraps of paper (here I used a 2″ strip of patterned paper), some twine, and of course some wood veneers as well as a tag from the 25th and Pine line to accent my brown paper package.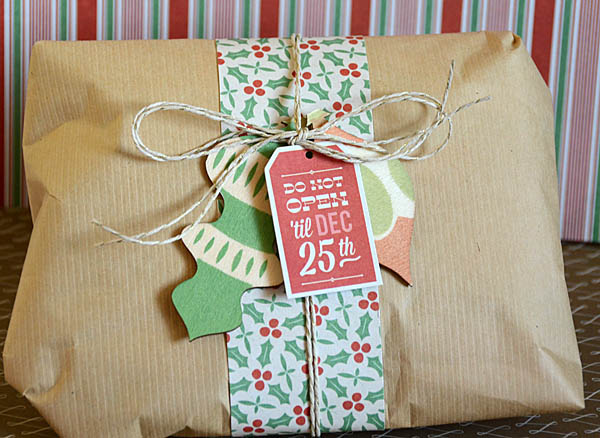 Here's a tip – don't worry if your strip of paper doesn't fit all the way around! Either use two pieces of paper, or just cover up the gap as I did here. I hope you've enjoyed my quick ideas here today! Blending my crafty stash with my holiday to-do list is always such fun.
SUPPLIES: