Ho Ho Ho Merry Christmas!
Merry Christmas everyone! Hope you have a very Joyous Holiday!
While you're cleaning up the mess from all the gift giving, see if you can reuse any of your wrapping paper. I've come up with a few ideas of how I've used mine.
Some of my wrapping included a silvery grey paper that I thought I could pull into Valentines Day. By die cutting it, the pattern of the trees are lost and it just becomes a pretty silver paper.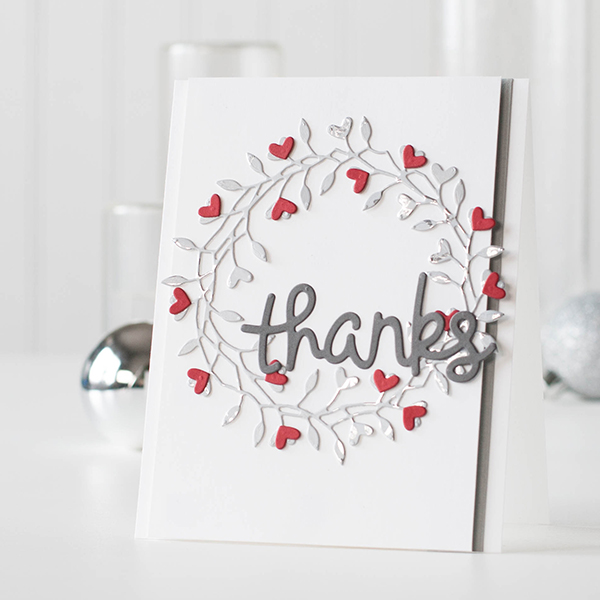 Another idea is to create a Valentines garland. You could include this into a gift box for someone special.
How about a couple Valentines Day tree decorations? These are made from card stock formed into cones and decorated with the same paper. The Leaf Cluster die was perfect to wrap around for a dainty look.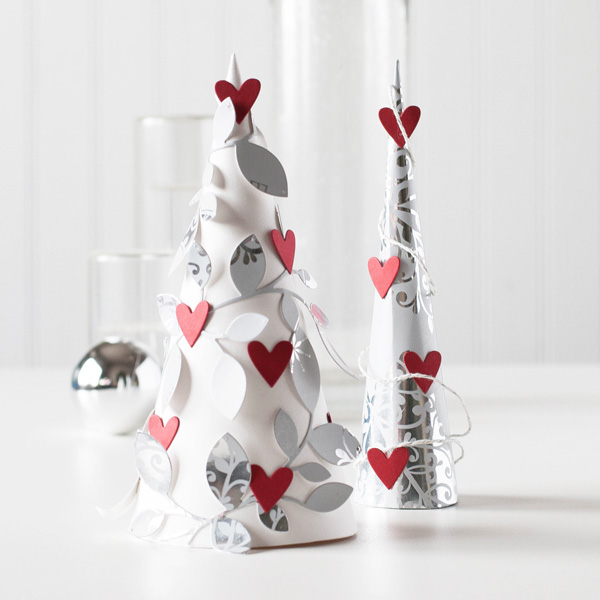 If you have kids at home for winter vacation, try making some ornaments with them for next years tree to be packed up safely with this years ornaments. The Funky Snowflake die is a great size for any tree. Put a couple layers together for extra strength.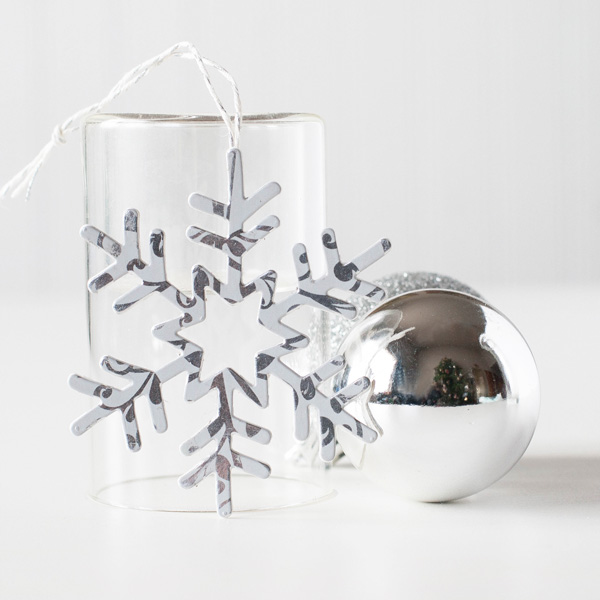 I've always loved clear bulbs and honestly have had these for a very long time… they've been waiting for today!!! I cut up some strips of paper and ribbon which I curled and filled the bulb.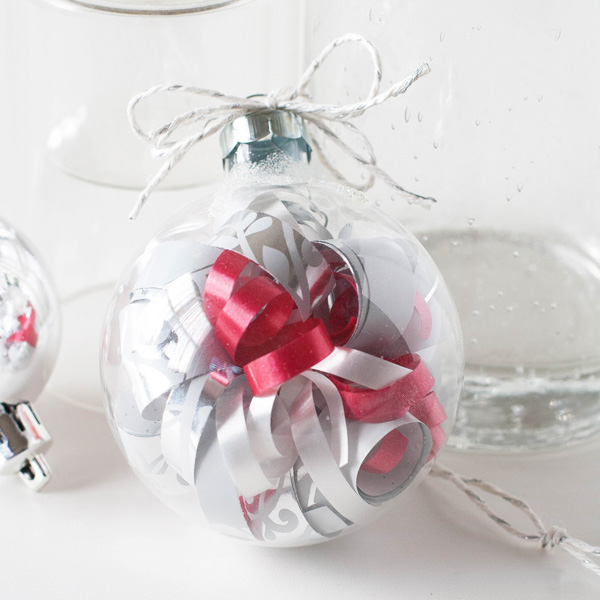 This next ornament is super easy too. Just an accordion folded triangle turns into a tree with the help of a painted bamboo skewer, some strips of paper and string.
I've put together a video explaining my projects a little more. Hope you enjoy! You can also view the video HERE.
Have a very Merry Christmas!!!