Hi readers! I'm always beyond excited to see what fun creative way Debby chooses to spin our SSS exclusive stamps & dies. Aren't you? She never has disappointed me, and this month is no exception! Enjoy both cards in all of their beauty and creativity!
Hey there! Debby here with this month's post on getting the most from our supplies by looking at them in different ways :) When I first delved into the Spring Release all sorts of ideas flooded my head but one in particular stuck with me. The dies for Baby Clothes & Crib arrive attached together by those little nubs and the little banner label comes nestled inside the crib die. It struck me how the dies looked just like a little monster with a wide open mouth!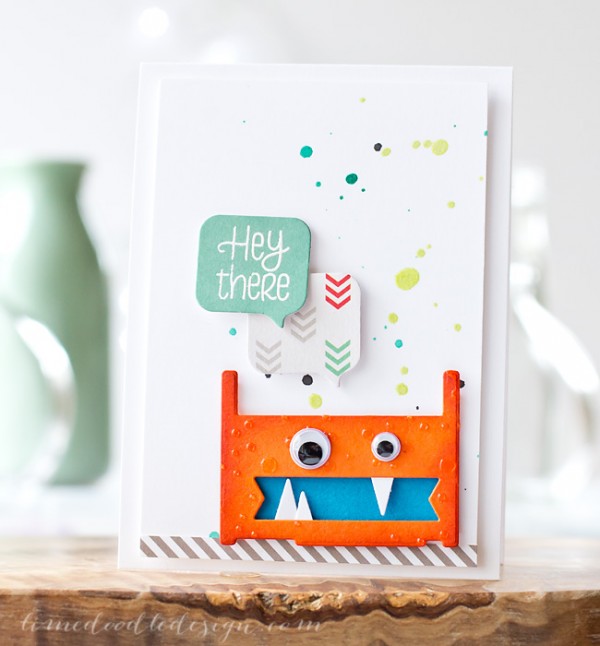 I cut the crib from Orange Peel card and then smeared some Translucent Embossing Paste from Wendy Vecchi through the Falling Snow stencil to give the little guy a fun texture. Once the paste was dry, sponging on Orange Peel and Lipstick Red ink gave him more dimension. I backed his mouth with some Island Blue card and used the Full Card Triangle die to cut some teeth. The stamps and dies from Talk Bubbles 2 cut from some fun Amy Tangerine papers finished the card off :)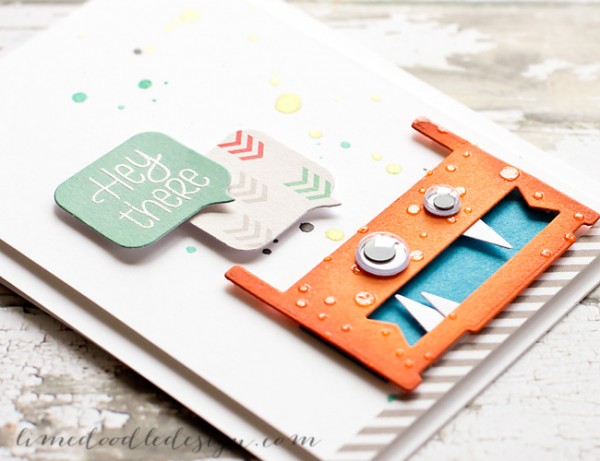 For my second card I focused not on the dies but on one of the stamp sets – Hour Glass. One of the triangles just reminded me of cheese! I stamped the 'cheese' on it's matching die cut and then pulled some camera type sayings together; a 'snap' from Freckled Fawn and a 'smile' from Kelly Purkey and finally making up the 'say cheese' sentiment with some Kelly Purkey letter stickers onto a Talk Bubbles 2 die cut.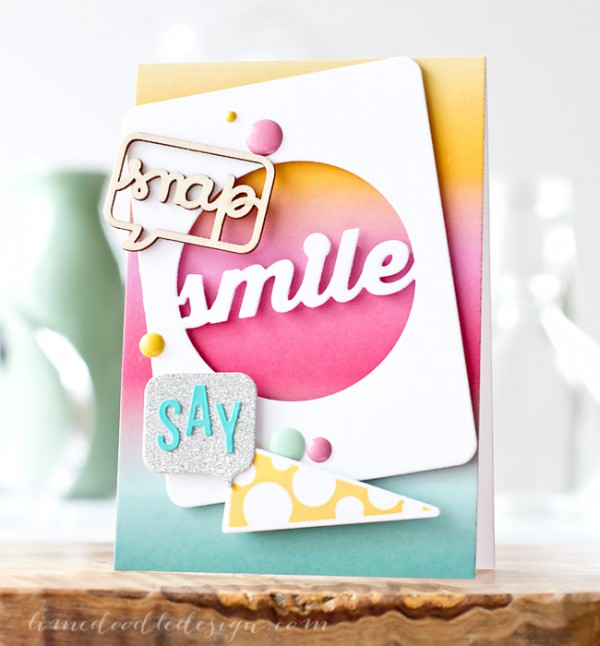 All the elements were grouped onto some fabulous Glitz paper to really make them pop :) Oh and a little sprinkling of some enamel dots from Dear Lizzy :)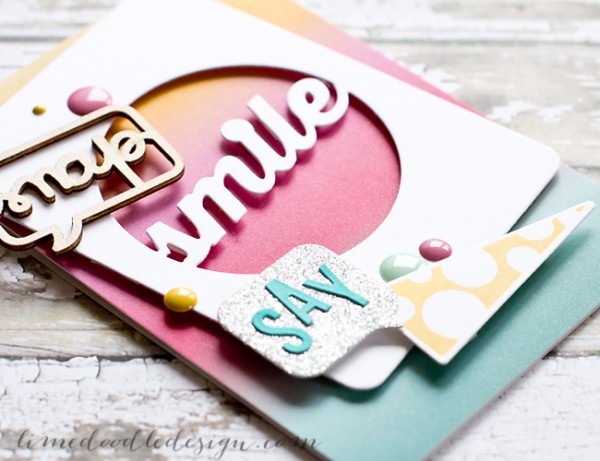 I hope I've inspired you to really work your supplies to get the most out of them, oh and lots of fun while doing so!
SUPPLIES:
Thanks for reading today and thanks to
Debby
for always being so inspiring!!