Did You Know? January 2023 Edition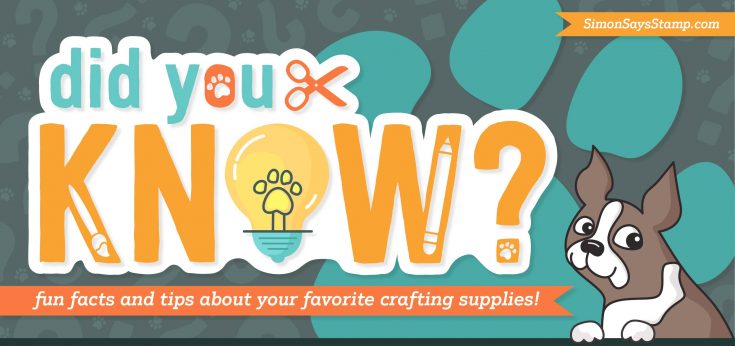 Hello crafters, it's Shari Carroll here with you! Today I have a new edition of our popular Did You Know series!
If it's your first time seeing this feature, each month we bring you fun facts, creative tips, and even crafty hacks about your favorite supplies and brands; you can then use these excellent tips that you learn in your next crafting projects! Are you ready to learn some fun tricks? Keep on reading!
I've been cleaning my space lately. It's the time of year that I really dig in and get organized. I'm very visual, and I've found some new storage solutions that work for me. I don't tend to grab or find what I need if it's out of site. All of these items are see-thru, which helps me enormously.
PICKET FENCE STUDIO STORAGE DISPLAY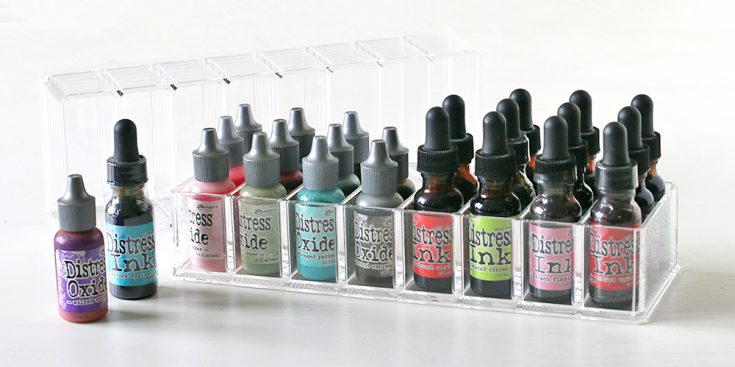 This is a convenient case to hold all your different types of re-inkers. I love that it can hold the Distress re-inkers with the rubber stopper top. It's crystal clear for easy identification and small enough to grab quickly.
It holds 24 .05 oz bottles and measures 3 x 10 x 2 inches.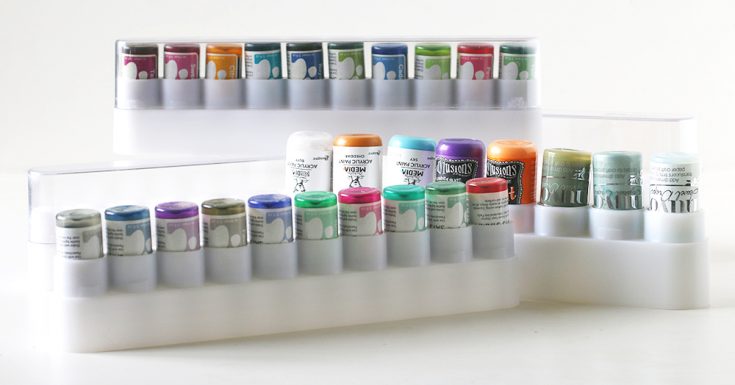 If you are short on space, these caddies are perfect for verticle storage. Both of these will store your bottles upside down so they are ready to use. They also feature a clear removable top to show off your beautiful colors of inks!
There are two sizes to note.
The Dazzle Caddy is perfect for .05 oz. re-inkers, small bottles of Nuvo Drops, Stickles, and even alcohol inks. It stores up to 10 bottles.
The Dazzle Caddy 2 is for your 1 oz. bottles like Dina Wakley and Dylussions paints and larger Nuvo Drops. It stores up to 8 bottles.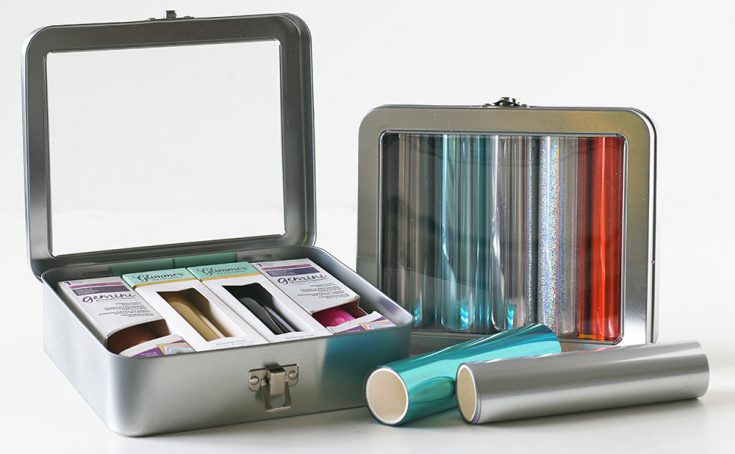 I've never known what to do with my hot foils, especially once I discarded the box. I recently discovered that 5 rolls fit beautifully in the Tim Holtz Distress tin. You can fit 4 rolls with the packaging. I like that I can see thru the window to know precisely which tin to grab.
I've struggled to find a way to keep my Perfect Pearls safe and sound. The height and size of this tin are an excellent solution. The tin will hold your jars upright to keep the powders in the base for less mess. There is a removable tray in the bottom of the tin that holds 11 jars in total plus a brush.
PAWSITIVELY EVERYTHING BOX AND KITCHEN BINZ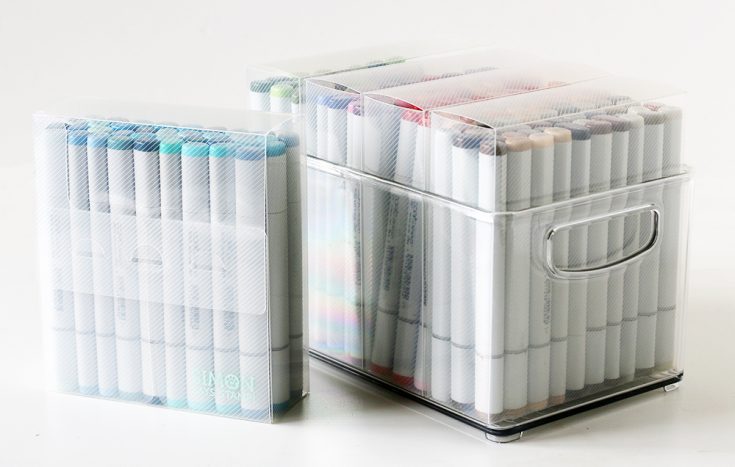 I know I've shown you these before, that is, separately. But, Did You Know our storage boxes fit in the Binz? Whether you're using the boxes for A2 cards, Copic Markers, or your blending brushes, now you can use a Binz to keep them together!
I hope these tips have helped you learn a few tricks for your upcoming crafting projects… Thanks for tuning in today and spending some time with me!
SUPPLIES:
Picket Fence Studios STORAGE DISPLAY…

Best Craft Organizer DAZZLE CADDY…

Best Craft Organizer DAZZLE CADDY 2…

Tim Holtz DISTRESS STORAGE TIN Fits…

Tim Holtz MINI DISTRESS INK STORAGE…

Simon Says Stamp PAWSITIVELY…

InterDesign KITCHEN BINZ 64530