Heffy Doodle Interactive Inspiration + 20% Off Sale!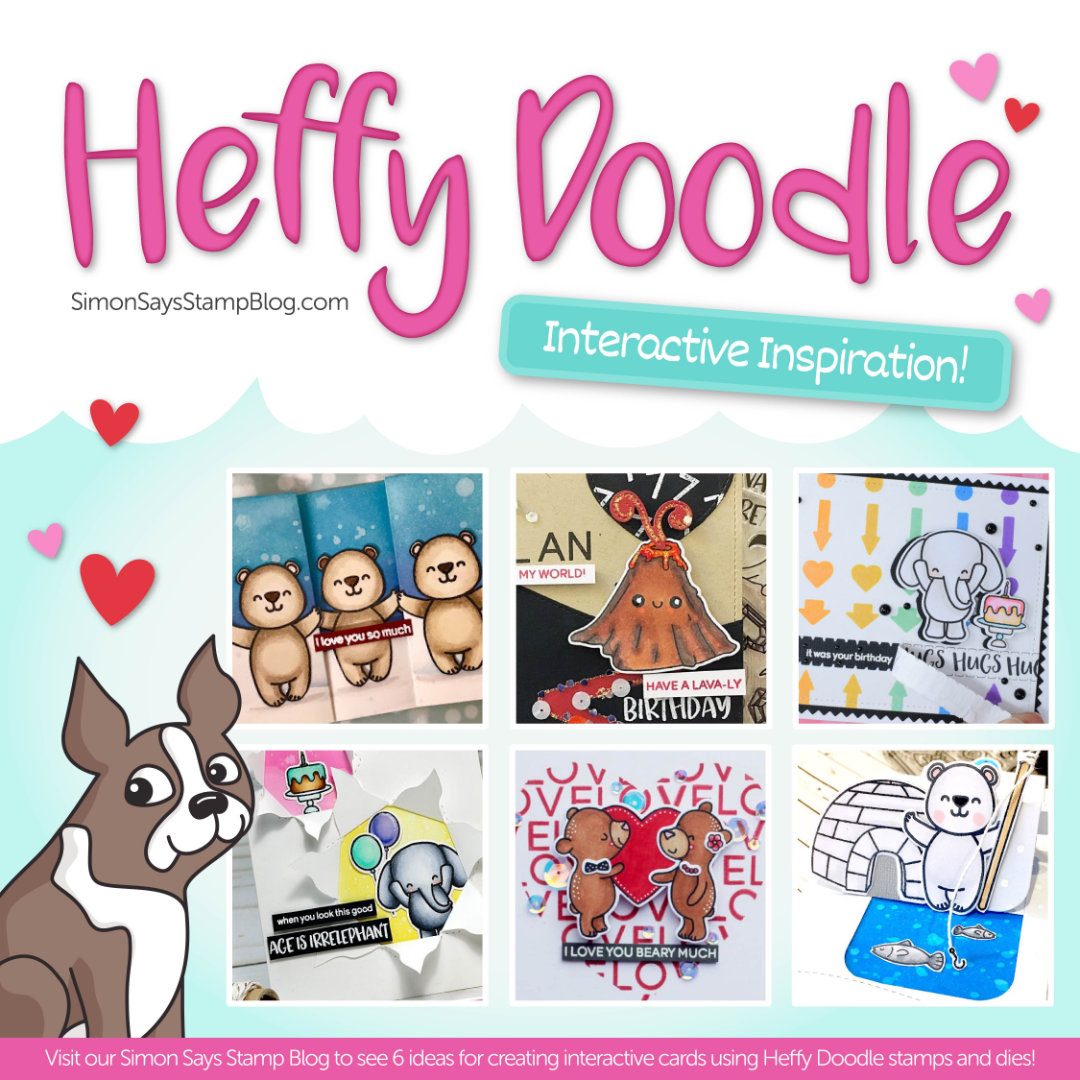 Hello crafters and Happy New Year! We wanted to kick off 2018 in a special way, and what better than a 20% off sale, plus some inspiration!? TODAY ONLY (January 1st) you can get 20% off your entire Heffy Doodle product purchase (use code HFYD222).
Have you tried this adorable brand yet? We are super excited about their awesome stamps and dies, so much so, that we are sharing six projects created by the Heffy Doodle design team! Each card features a clever, interactive element too! Ready to be inspired? Keep scrolling!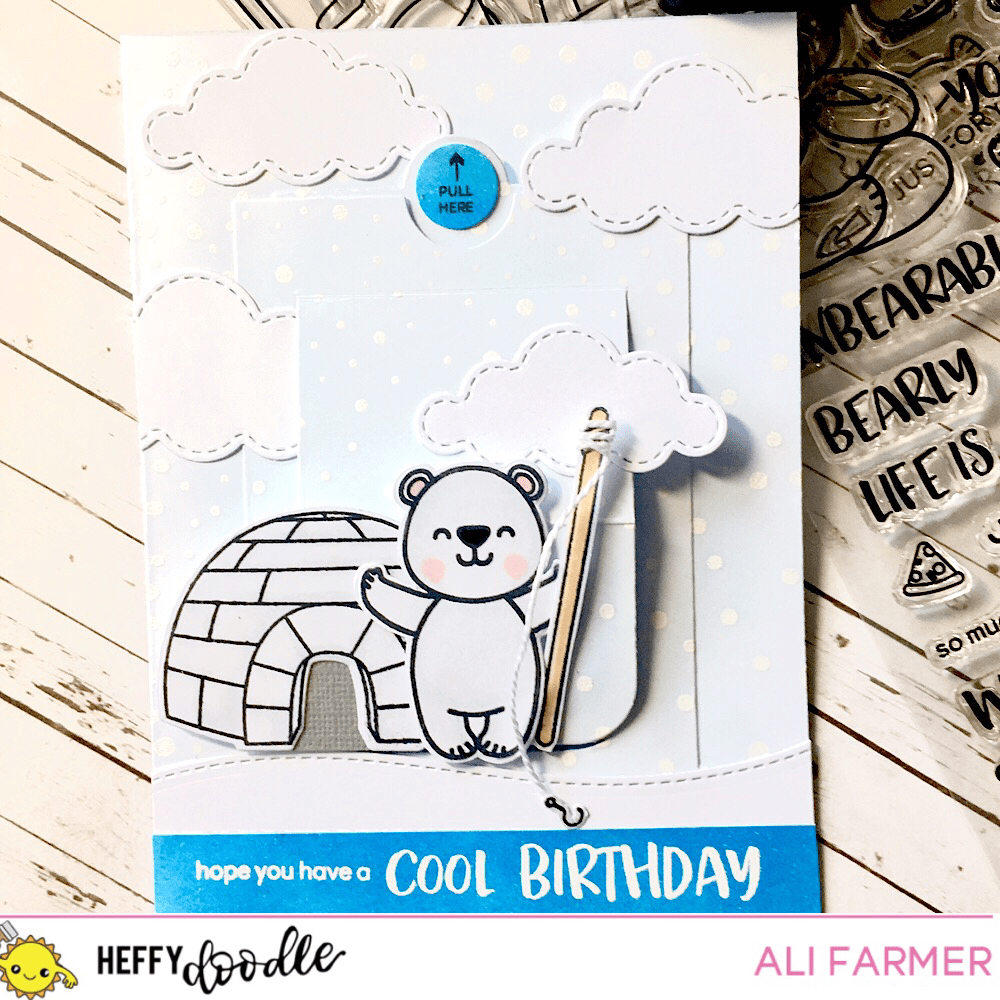 First up, we have this precious slider-easel card designed by Ali Farmer which includes elements from the Unbearable Without You and Warm Hugs stamp sets. When you tug the "pull here" tab, the slider lifts the scene up so it becomes 3D! How cute is that?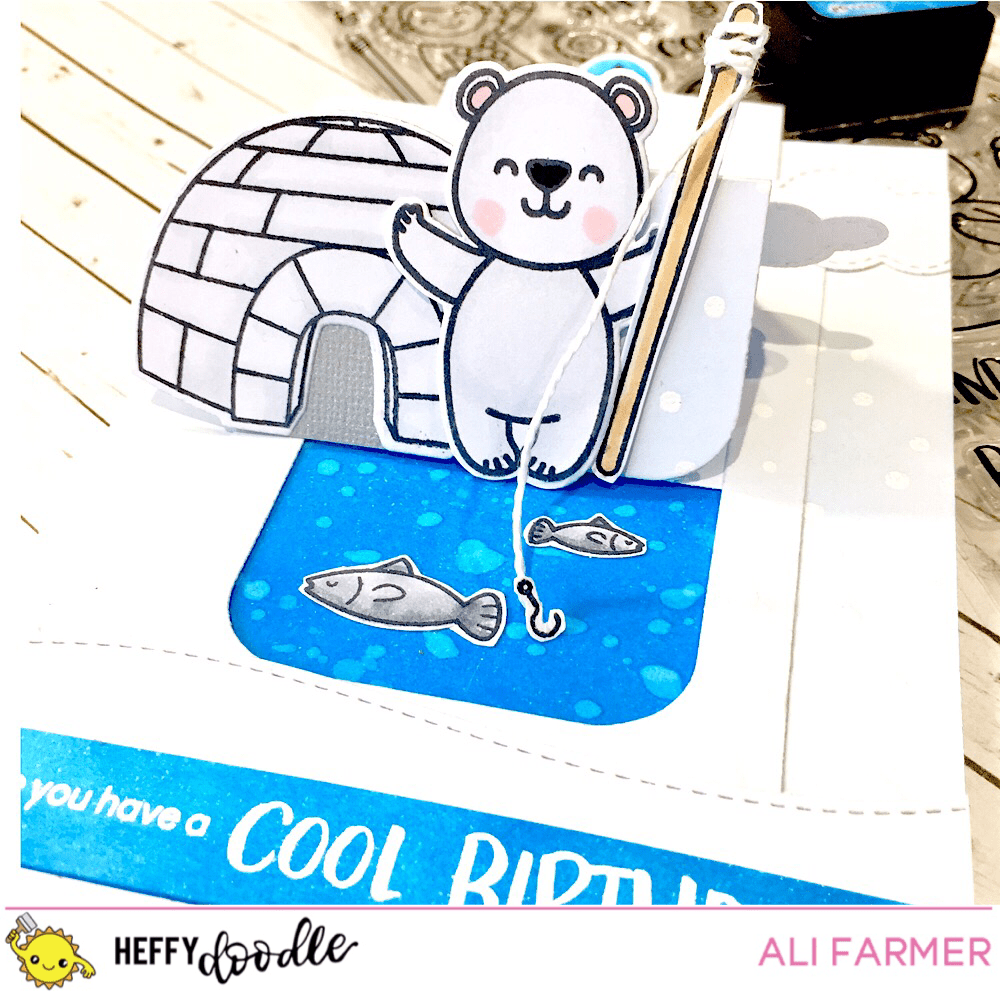 With lots of Tumbled Glass and Salty Ocean Distress Ink blending, the blue and white color scheme definitely matches the COOL BIRTHDAY greeting Ali used here!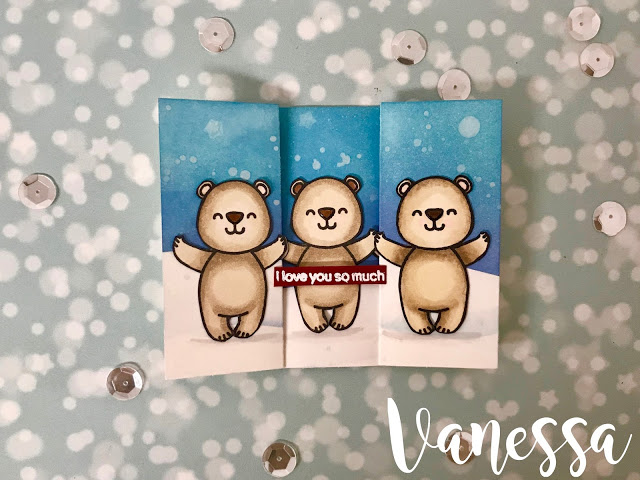 Unbearable Without You is a very versatile stamp set as illustrated in this sweet winter card by Vanessa Amann! She got really creative with the bear and built a tri-fold card that opens up into a BEARY cute scene! While Vanessa used a Christmas sentiment underneath the bears, you could easily switch this out with a different greeting. I'm thinking this would be adorable as a Valentine!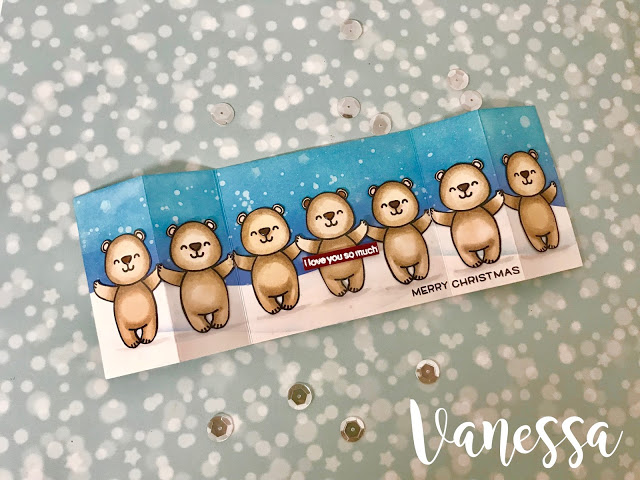 Vanessa also did a great job with her masking, coloring, and ink blending! Her card is a great example of how you can make a one layer card look completely amazing!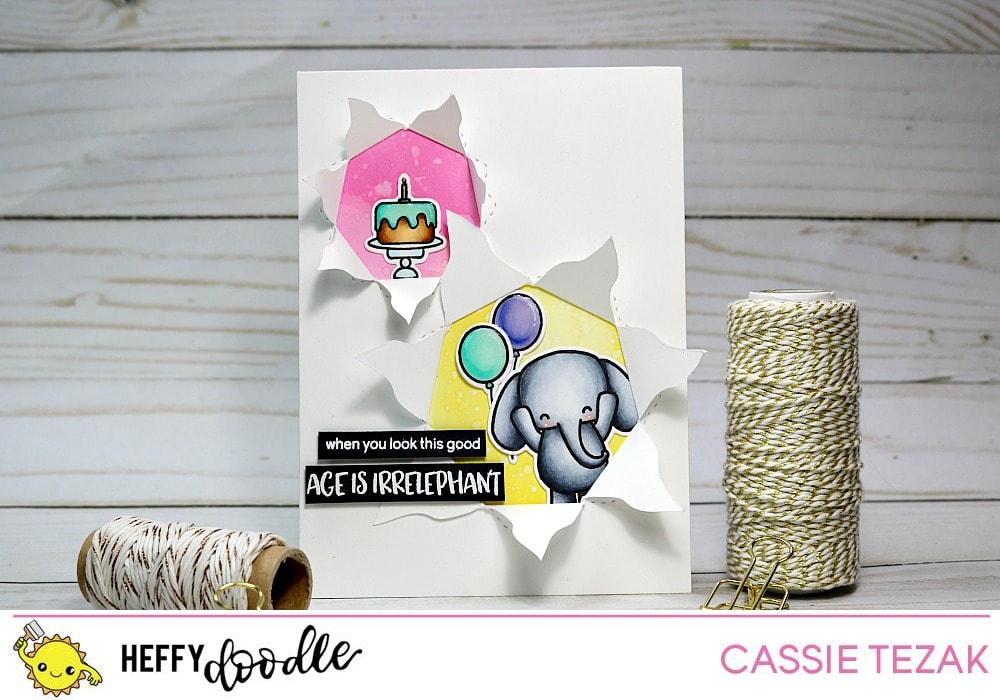 Who doesn't love a cute critter? The awesome Elephant of Surprise stamp set is SO sweet (and the sentiments are totally hilarious and cheeky)! Cassie Tezak used this set with a peek-a-boo die set (similar to the interactive Pretty Pink Posh Peek a Boo die) and the result is definitely ELEPHANTASTIC!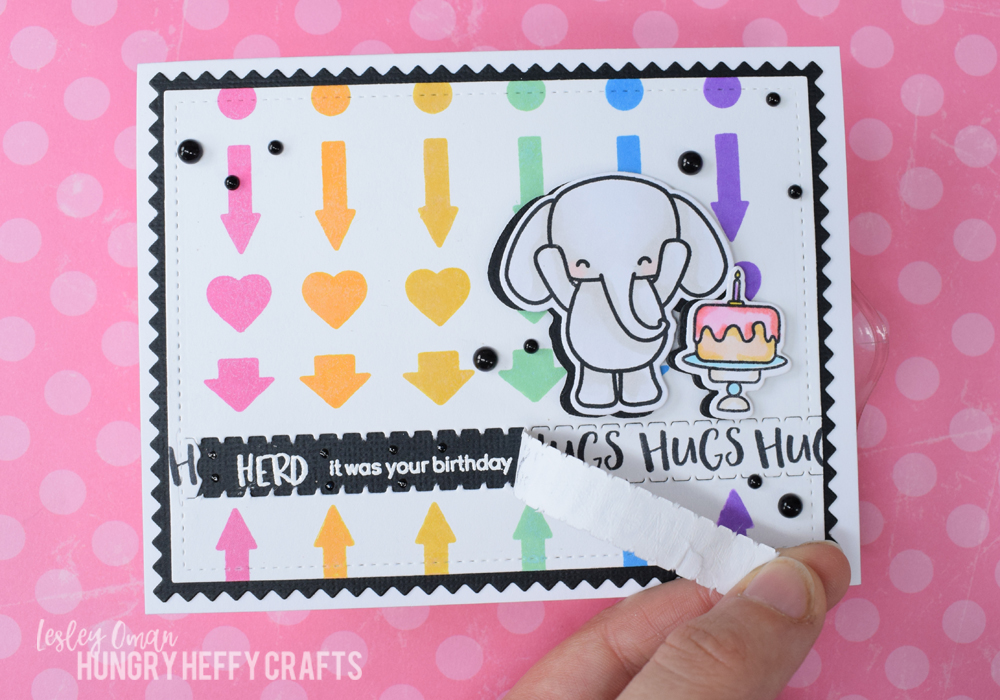 Lesley Oman also used the Elephant of Surprise set in a creative way! I adore the rainbow color scheme she used—perfect for birthday cards! For a bit of interactive goodness, Lesley has a surprise greeting that can be revealed with a zipper pull tear-strip! Outrageously fun!
Speaking of birthdays, Jessica McAfee totally ROCKED this card featuring the Geology Rocks stamp set! She even customized the card with the name and age of her son using the Jet Alphabetters set! She was also clever with using an interactive slider die to make the perfect lava flow coming from the volcano. I have a feeling Rylan had a BLAST opening this card on his birthday!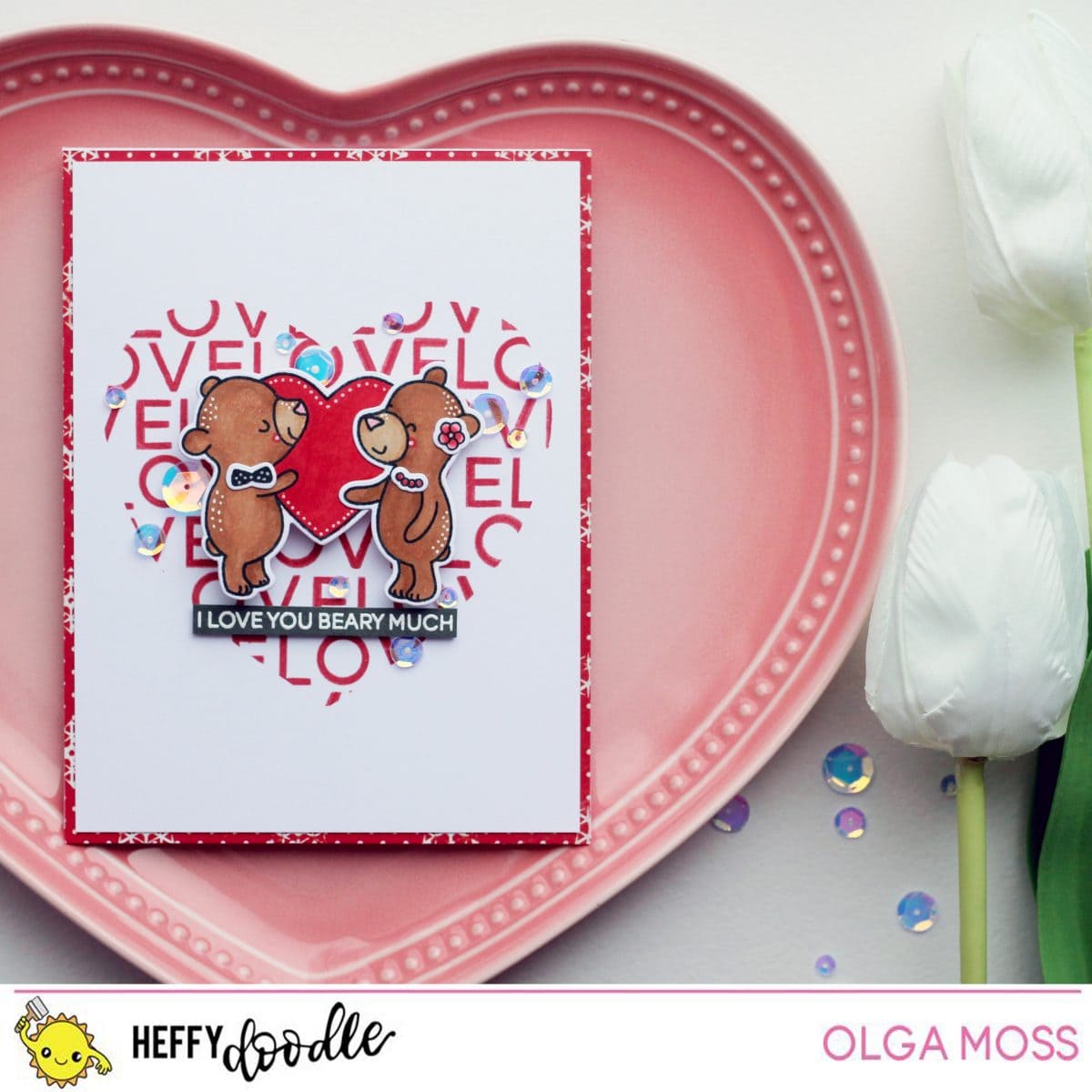 A feature on interactive cards would not be complete without some action wobble inspiration! Olga Moss totally nailed "heart throb" with this adorable Valentine that features the Beary Big Heart stamp set.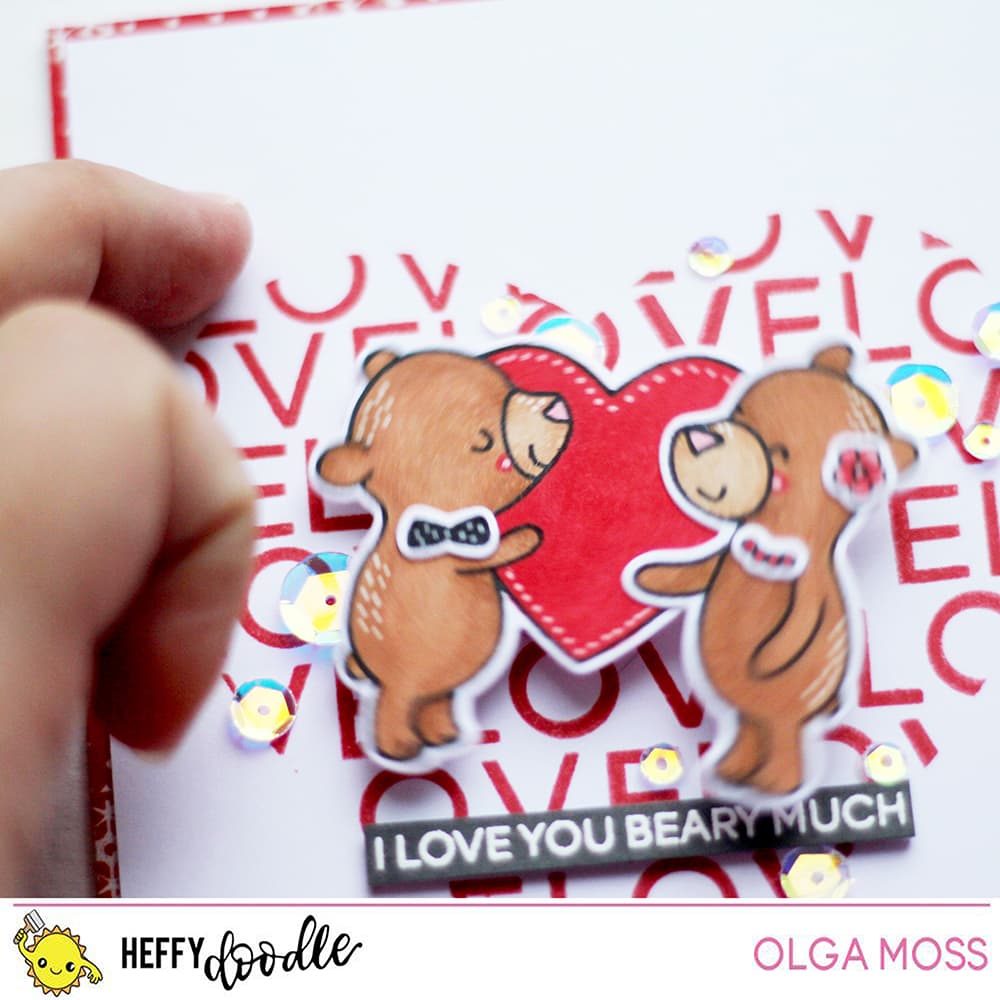 I love how the bears wiggle around in the middle of Olga's masked and stamped heart. A BEARY cute and easy way to add an interactive element to your cards.
WOW! So many ideas for making amazing interactive cards with Heffy Doodle stamps and dies! If you click on the project images, you can see the tutorials on how to make each card!
Don't forget to shop our one-day Heffy Doodle sale for 20% off your entire purchase of this adorable brand! Use code HFYD222, valid now until 1/1 at 11:59 PM EST!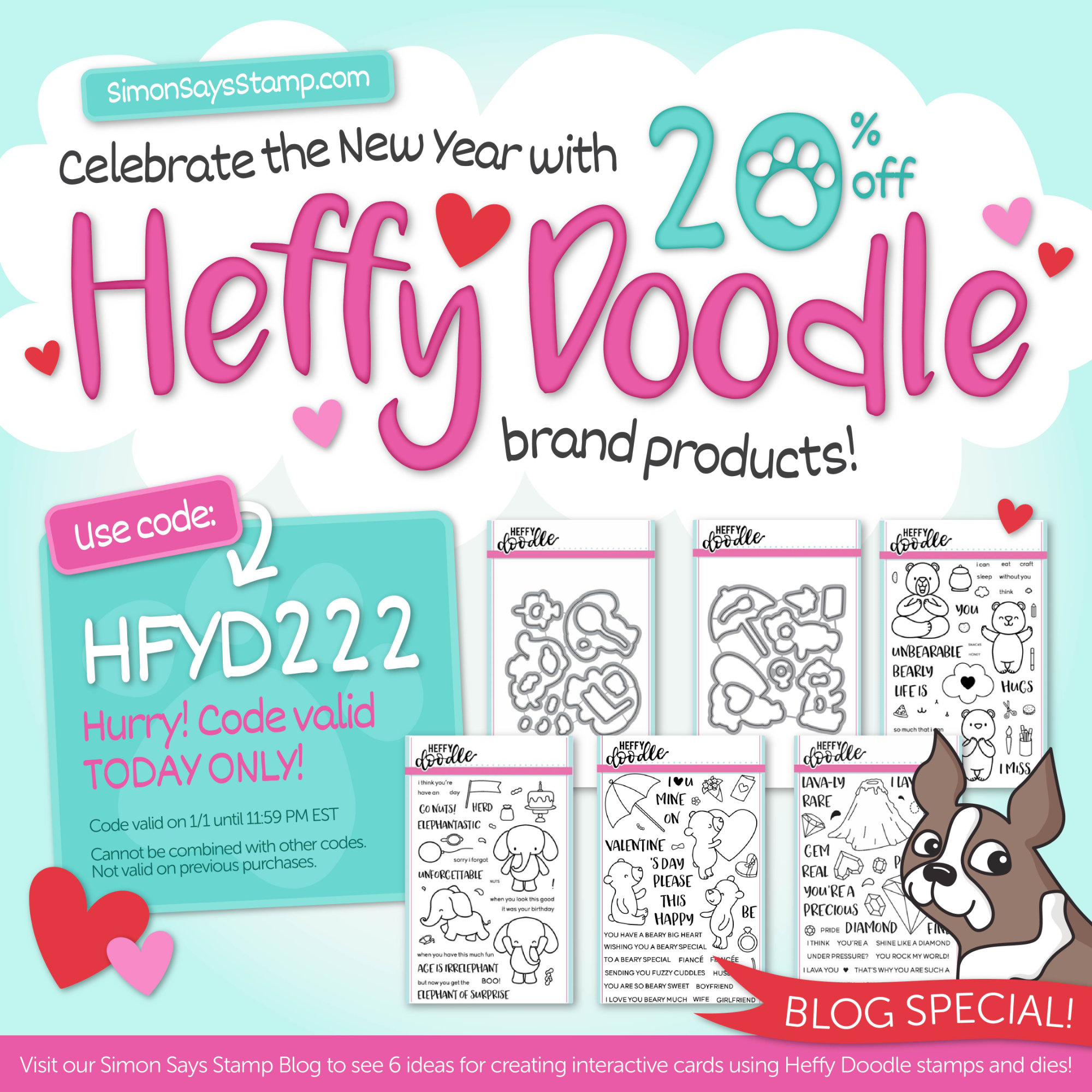 SUPPLIES
Heffy Doodle BEARY BIG HEART Clear…

Heffy Doodle BEARY BIG HEART Dies…

Heffy Doodle GEOLOGY ROCKS Clear…

Heffy Doodle GEOLOGY ROCKS Dies hfd0017

Heffy Doodle JET ALPHABETTERS Clear…

Heffy Doodle INTERACTIVELY YOURS…

Heffy Doodle UNBEARABLE WITHOUT YOU…

Heffy Doodle UNBEARABLE WITHOUT YOU…

Heffy Doodle ELEPHANT OF SURPRISE…

Heffy Doodle ELEPHANT OF SURPRISE…
Blog Candy Alert!! Follow our blog via email and comment on this post for a chance to win grab bags and blog candy! Remember to tag your awesome projects with #simonsaysstamp on social media so we can see what you are creating!