Have You Seen NEW Tim Holtz and Ranger? It's HERE!
Have you seen the new Tim Holtz stamps, stencils, and Ranger products!?   Guess what!?  We have some SUPER EXCITING NEWS!!  You don't have to preorder them or wait for them to arrive!  They are HERE in the Simon Says Stamp warehouse NOW!  The products are featured below.  Be sure to scroll down to see some of the products in action and a wonderful video by Tim Holtz talking about his new storage tin!  It's the perfect storage solution for those mini distress ink pads (and versatile enough to hold many other doo-dads like idea-ology findings and also my finished cards!)

Tim posted this fun video on his blog:

I love what Paula Cheney said about how she can now let go of organizational guilt (I suffer from that too!) Do you? Stop by Paula's blog for more HERE.  Paula has even more new Tim Holtz products being showcased on her blog -including the new Idea-ology vellum!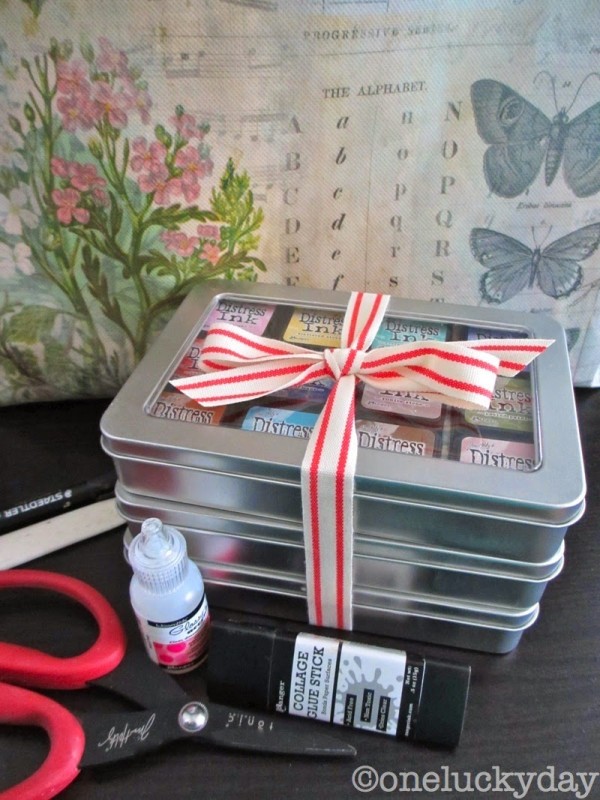 Richele Christensen posted a fabulous tutorial on her blog already using the new Ranger texture paste!  Visit Richele's blog for more HERE.  She also has a cool project using Tim's new layering stencils.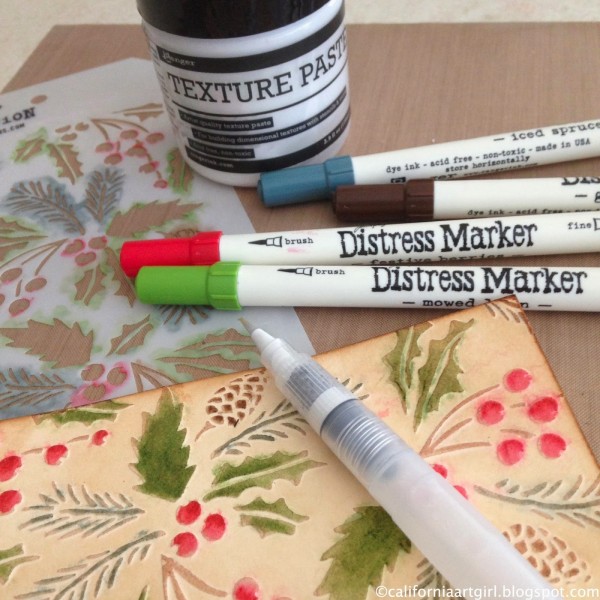 Below is a sneak peek of Tammy Tutorial (Tutterow)'s recent art banner project using Tim's new Halftone Christmas stamps: Stop by Tammy's blog for more HERE: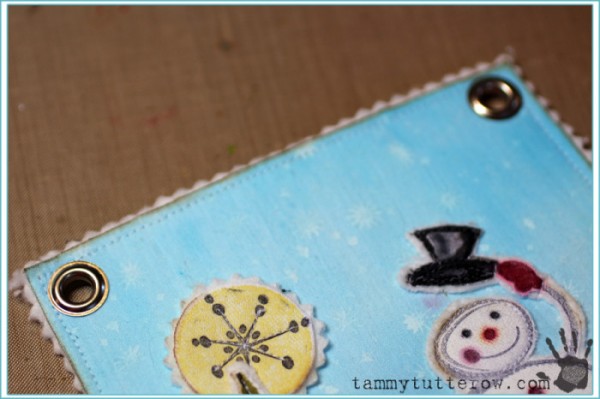 It's such a wonderful time of year!  I'm so happy you could join us today for a viewing of these fabulous new products and some of their fun uses!
How many storage tins do you think you need?  I figure I need 4 to hold the 48 tim holtz minis.  I'd also like to get one for my favorite idea-ology metal findings, at least 3 to store my small finished notes and envelopes, and I just know my son is going to want one for his treasures too!  It's a good thing they are so affordable at just $6.99.  Comment below to tell us how many you want and what you will use them for.  We'd love to hear!