Hi everyone! Happy March!! It's Shari here back with another project for you. I've had this idea swimming around in my head and was thrilled to finally put them together. I wanted to make a luminary with my dies… and vellum was the answer to hold everything together.
This first one uses the Woodland Tree die with some scrap paper I've had laying around. I really like how intricate the die is and it's beautiful when light shines through.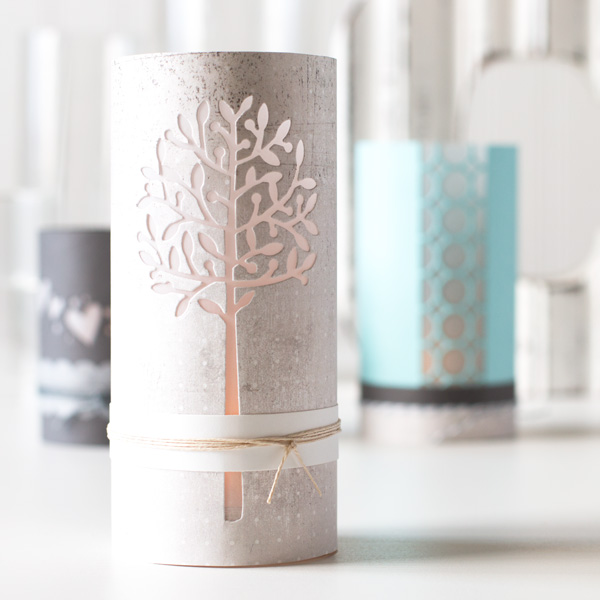 I've  created another using Slate card stock with the Super Heart Border die, and in the back you can see a peek of the Surf Blue card stock and the Mod Window die luminary.
These are really easy to make and can be used for a dinner gathering, bridal or baby shower. The sky is the limit with all the dies and papers available.
Please Note: To keep things safe, use a battery candle rather than an actual flame. 
I've shot a video of the process. You can view it below or on our YouTube Channel HERE.
Blog Candy Alert!! Follow our blog via email and comment on this post for a chance to win a special blog candy!
I hope you find inspiration to create your own DIY Luminaries. Enjoy your day!