Did You Know? June 2021 Edition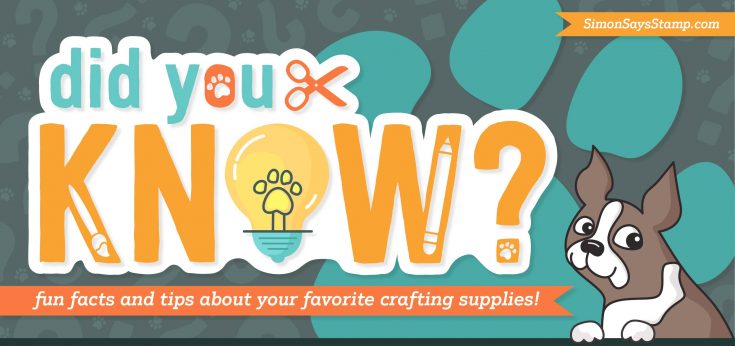 Hello crafters, it's Shari Carroll here with you! Today I have a new edition of our popular Did You Know series!
If it's your first time seeing this feature, each month we bring you fun facts, creative tips, and even crafty hacks about your favorite supplies and brands; you can then use these awesome tips that you learn in your next crafting projects! Are you ready to learn some fun tricks? Keep on reading!
I'm about to take you on a sparkly adventure with some really neat products to help you with some unique cards!
CRAFT CONSORTIUM INK DROPS PAPERS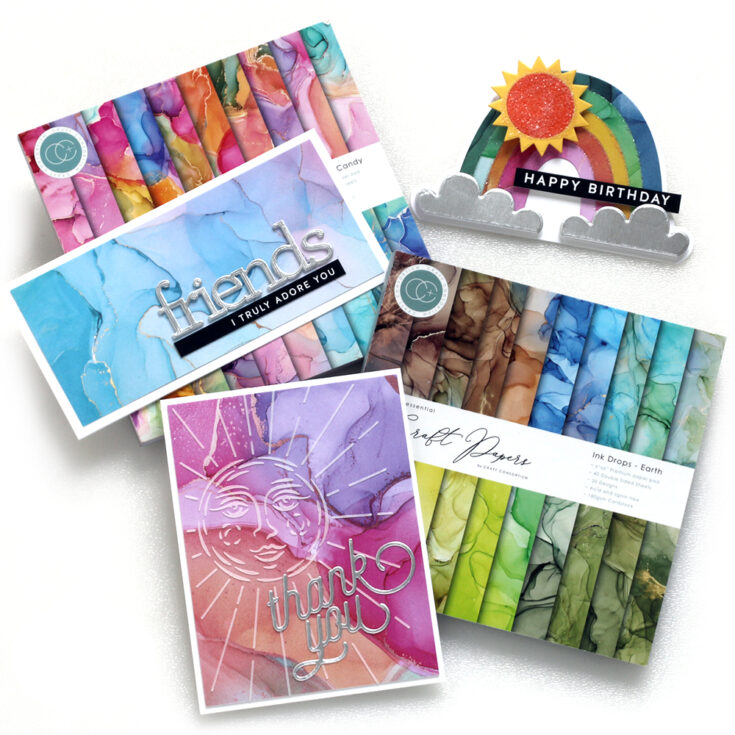 I love making my own backgrounds with paints, alcohol inks, and mixed media! But sometimes I just don't have the time or I'm not as proficient with some techniques as I'd like to be. I found the most gorgeous papers in our store. They resemble alcohol inks or watercolors in some fantastic color combinations.
There are a few different packs, I've used Candy with soft tones of pinks, orange, purples, greens, blues, and rainbow. The other is Earth where you'll find browns, sepia, blues, golden yellow, and greens.
I've been having fun creating edge-to-edge shakers and found that Tonic Shaker Pockets make this process so easy! They come in several sizes for cardmaking or as elements for scrapbooking. This heavy-duty plastic comes prescored and trimmed ready for you to put your card front in. You fold over and seal three sides by removing the adhesive strips on the flaps. Add some sequins and embellishments, seal the last flap, and Voila!.
There are some really fantastic sequin and bead mixes to fill your shaker pockets. I'm loving the 5 jar pack of Sizzix embellishments that come in coordinating colors with a combination of shapes, sizes, and textures. They take the work out of thinking about what goes with what. I encourage you to explore using beads and thicker embellishments for your shakers.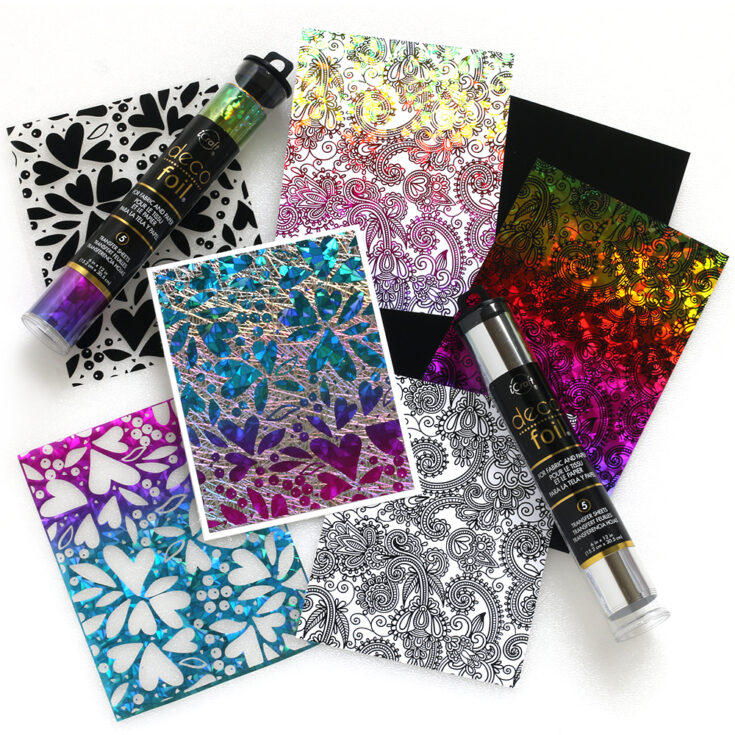 Did you know there are TWO types of foiling? I know this can be confusing when trying to purchase what you need for the type of foiling you intend to do. I'm going to focus on Toner Foiling.
Toner Foiling is when you use paper or acetate that has been printed with toner ink. The toner-type foils need something to stick to. You place the foil on top of your toner printed paper, shiny side up, and run it through a hot laminator.
All Deco foils from Therm O Web work with this type of foiling.
Foiling Fun Fact #1: Deco Foils also work with sticky-type embossing powders used with your stamps.
Foiling Fun Fact #2: Use Deco Foil Transfer paste with your stencils!
Foiling Fun Fact #3: Simon Says Stamp Sentiment Strips are printed with toner and can be foiled.
Fun Foiling Fact #4: Did you know you can foil your die-cuts? Use the Deco Foil Toner transfer sheets. Die-cut your shape, use foil and laminator.
I hope these tips have helped you learn a few tricks that you can use in your card making and crafting… Thanks for tuning in today and spending some time with me!
SUPPLIES:
| | | |
| --- | --- | --- |
| Craft Consortium THE ESSENTIAL CRAFT… | Craft Consortium INK DROPS CANDY 6 x… | Tonic SLIMLINE SHAKER CREATOR SHAKER… |
| Tonic A2 SHAKER CREATOR SHAKER… | Tonic SHAKER CREATOR SHAKER POCKETS… | Tonic 5 X 7 SHAKER CREATOR SHAKER… |
| Sizzix ROSE GOLD Sequins and Beads… | 28 Lilac Lane SEASIDE HOLIDAY Sequin… | 28 Lilac Lane FAIRY SPARKLE Sequin… |
| Therm O Web Unity PAISLEY DREAMS… | Therm O Web Deco Foil LOVE BLOOMS… | Therm O Web Brutus Monroe SILVER… |
| Therm O Web RAINBOW SHATTERED Deco… | Therm O Web TONER SHEETS Deco Foil… | Heidi Swapp MINI MINC 6 INCH FOIL… |