Did You Know? Fun Facts and Crafty Tips! May 2020 Edition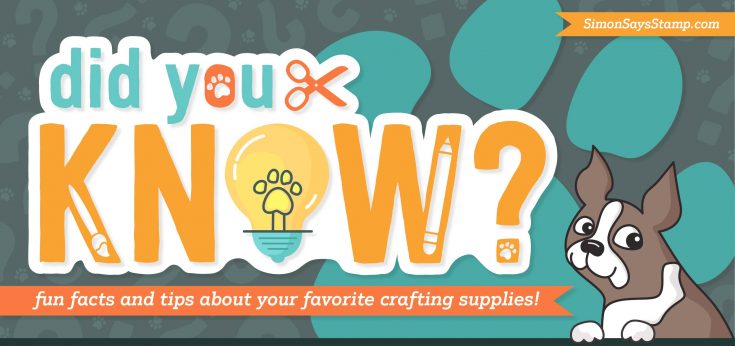 Hello crafters, it's Shari here with you! Today I have a new edition of our popular Did You Know series!
If it's your first time seeing this feature, each month we bring you fun facts, creative tips, and even crafty hacks about your favorite supplies and brands; you can then use these awesome tips that you learn in your next crafting projects! Are you ready to learn some fun tricks? Keep on reading!
SIMON SAYS STAMP INTENSE BLACK INK: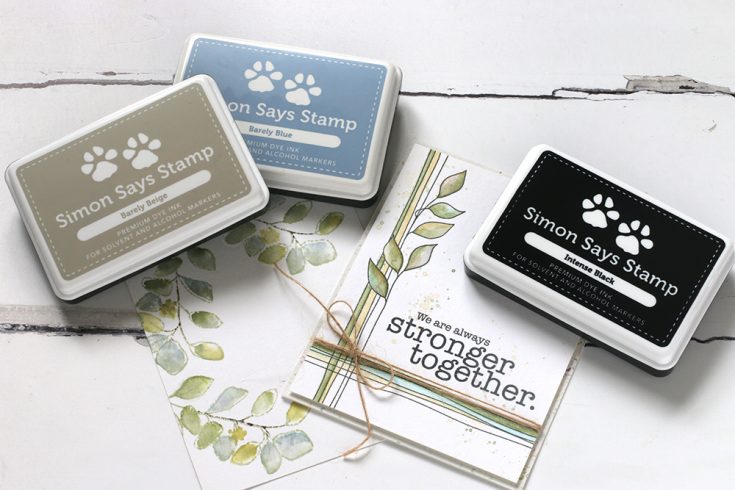 Simon Says Stamp Intense Black ink was designed to be used with watercolors and all types of markers including Copic, Zig, Tombo, Spectrum Noir, plus color pencils and more. It's also a great choice as your everyday stamping ink.
It's quick-drying, smudge-free, and a permanent ink that is an intense black.
Tip: Barely Beige and Barely Blue are made with the same formula as our Intense Black ink so you can use them with all your favorite coloring mediums. The colors were designed for No-Line coloring. Use Barely Beige for warm tone coloring and Barely Blue for cool tones.
TIM HOLTZ DISTRESS EMBOSSING DABBER:
This handy dabber delivers embossing ink where ever you'd like it. With a quick swipe, you're off to embossing with your favorite powders. It is clear embossing ink with a light, pleasant cinnamon scent in a bottle with a cloth covering.
Inking through a stencil is quick and easy! You can also draw your own shapes to emboss!
Tip: If you have smaller areas to cover or would like to emboss your handwriting, give the Distress Embossing Pens a try!
TIM HOLTZ DISTRESS EMBOSSING GLAZES
These embossing powders are like no other. They are translucent. They will tint anything you emboss with them. You can use them over stamped and printed items and they will actually accentuate the black print. There are presently 12 colors to chose from.
Tip: A set of 12 glaze jars fit perfectly into a Distress Crayon Tin for easy storage.
If you're in need of creating your own fabric masks, Simon Says Stamp carries this lycra, 5/32 inch round elastic. It is soft and pliable and does not pinch or pull the hair or skin and it is made in the U.S.A. This rounded elastic is very comfortable behind the ears. Each spool is approximately 100 feet in length.
NEW PRODUCT WEBSITE NAVIGATION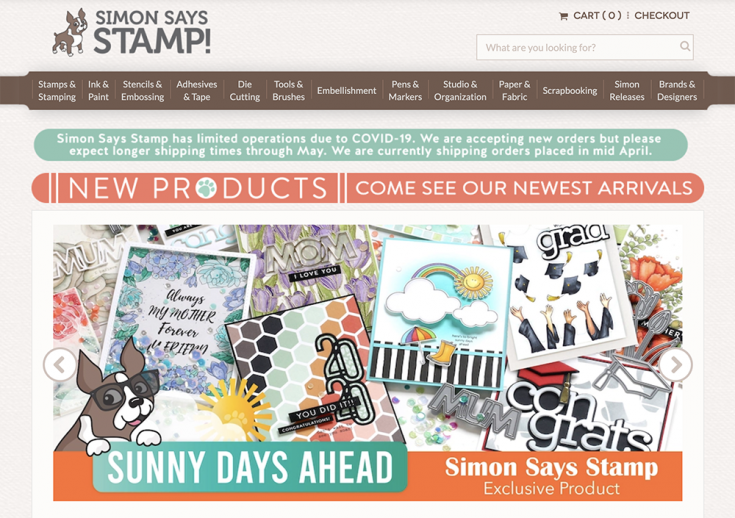 Did you know that our brand managers are constantly updating our website with New Arrivals? The coral banner at the top of our home page will take you to the latest and greatest product available. Be sure to check often!
I hope these tips have helped you learn a few tricks for your upcoming crafting projects and how to find them. Thanks for joining me today!!
SUPPLIES
| | | |
| --- | --- | --- |
| Simon Says Stamp Premium Ink Pad… | Simon Says Stamp Premium Ink Pad… | Simon Says Stamp Premium Ink Pad… |
| Simon Says Stamps and Dies STRONGER… | Tim Holtz DISTRESS EMBOSSING DABBER… | Tim Holtz DISTRESS EMBOSSING PEN 2… |
| Tim Holtz Distress Embossing Glaze… | Tim Holtz DISTRESS CRAYON STORAGE TIN… | Made in USA ELASTIC FOR MASKS Spool em18 |