Live from Creativation: So Much Lovable Lawn Fawn!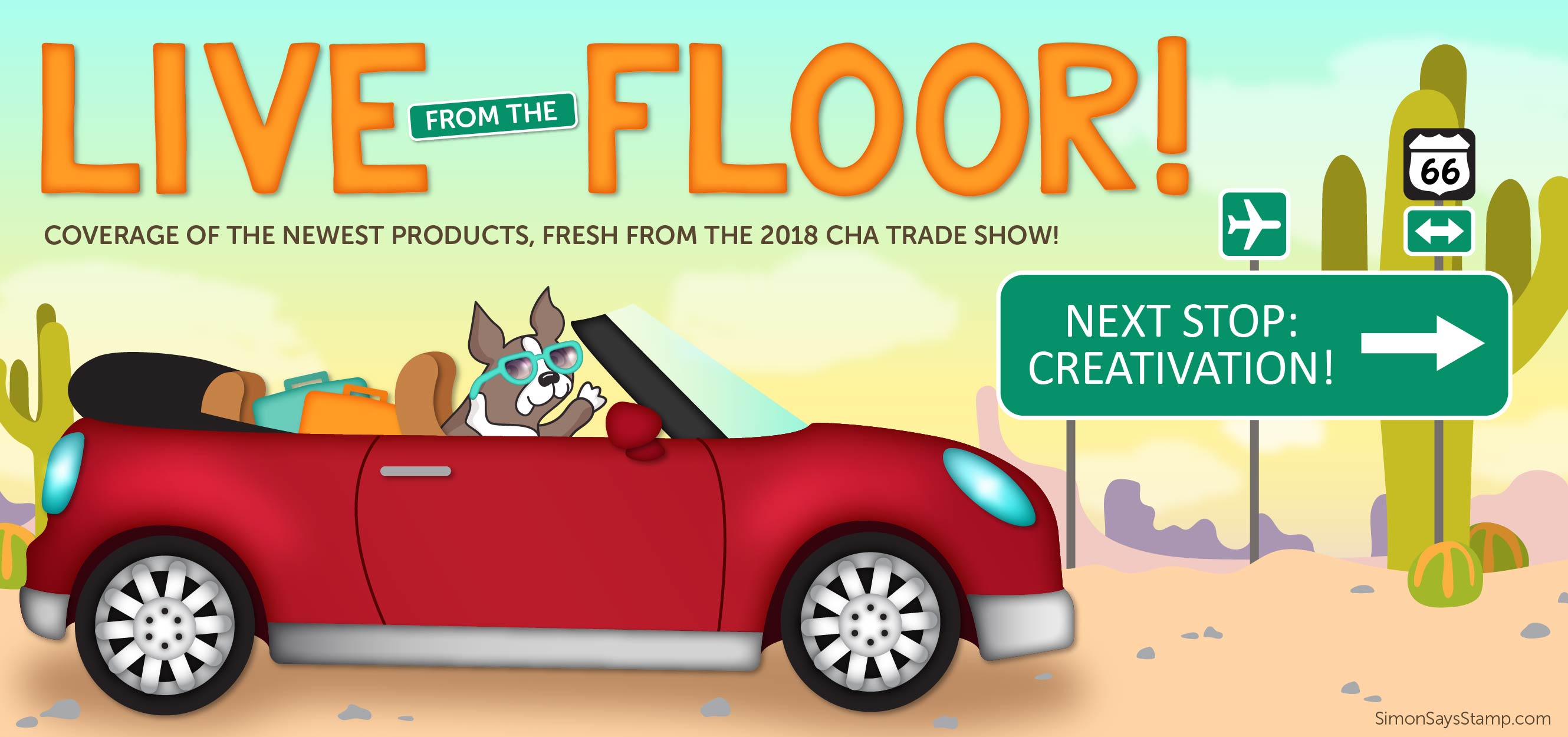 Hello crafters, welcome to Day 2 of Creativation! Have you been tuned-in to all the excitement from yesterday? We've been covering all the action on our blog, Facebook, and Instagram, so make sure you follow us so that you won't miss anything!
Today I want to share with you a look at all the adorable new Lawn Fawn products that are sure to inspire your upcoming crafty projects! While many of us are all knee deep in winter, the definite spring theme with the newest Lawn Fawn products should warm you right up! PLUS you can preorder all of the Lawn Fawn goodness RIGHT NOW on the Simon Says Stamp store!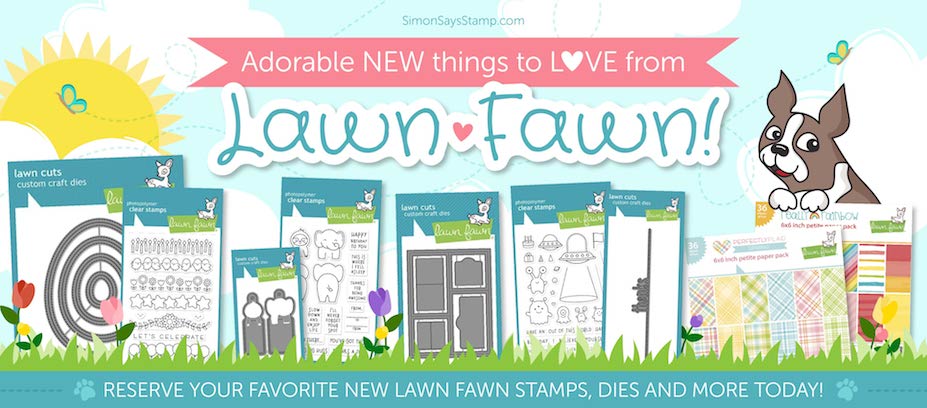 If you are a critter fan, Lawn Fawn never disappoints! I am loving the unique Toadally Awesome stamp set, with its trio of darling frogs! The punny greetings included in the set will surely put a smile on anyone's face! Plus look how cute they are in a sweet terrarium!!
This next set, Beam Me Up is OUT OF THIS WORLD (who here remembers Star Trek? Beam me up, Scottie)! With the whimsical (and totally not scary!) monsters, plus a pair of fabulous UFOs, you have everything you need to build awesome space scenes!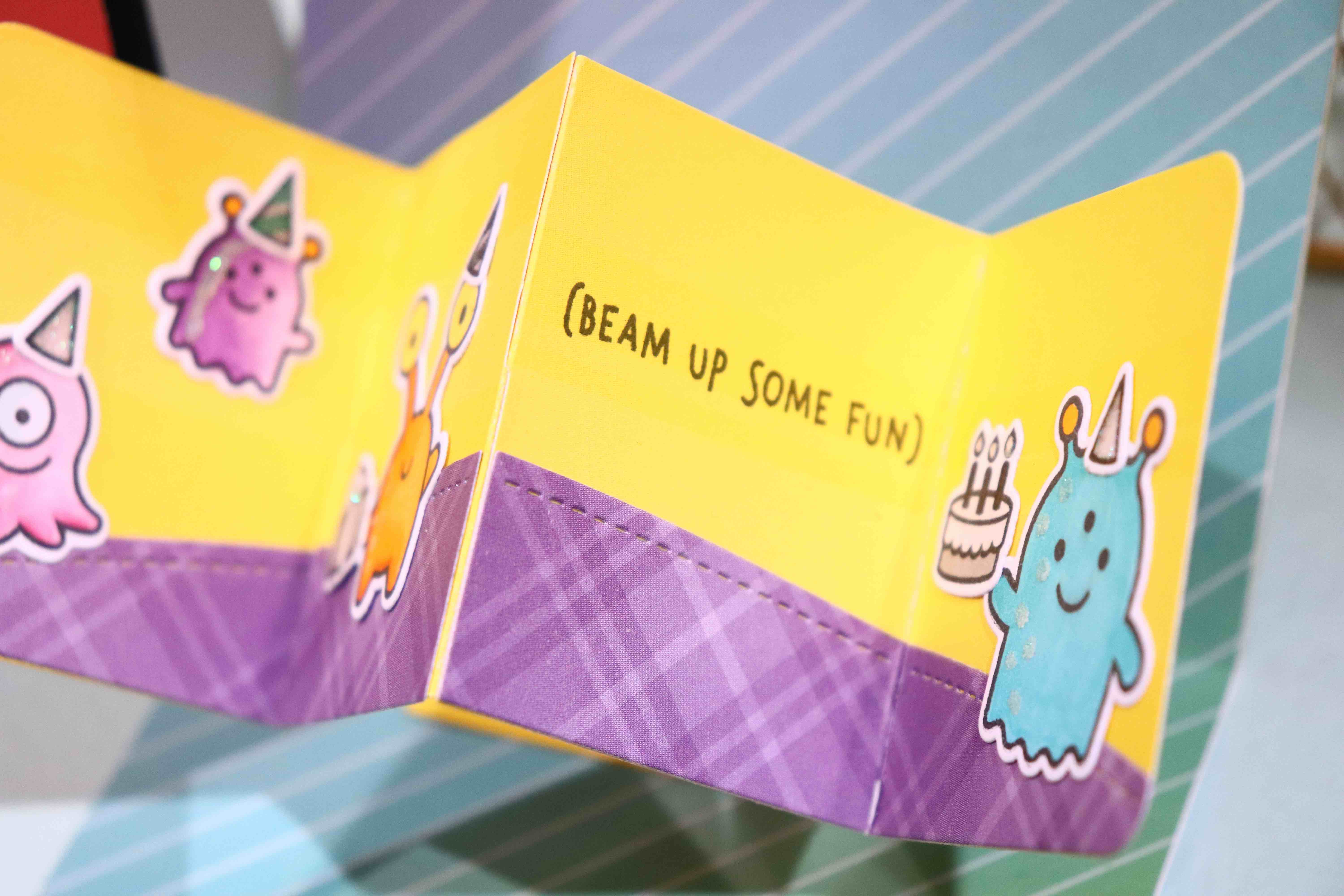 Now let's talk about the amazing, new stand-alone dies! Lawn Fawn is well known for their clever, interactive designs and the latest additions to the line are fabulous! 
One of my personal favorites is the Pivot Pop Up; talk about taking a pop-up card to the next level!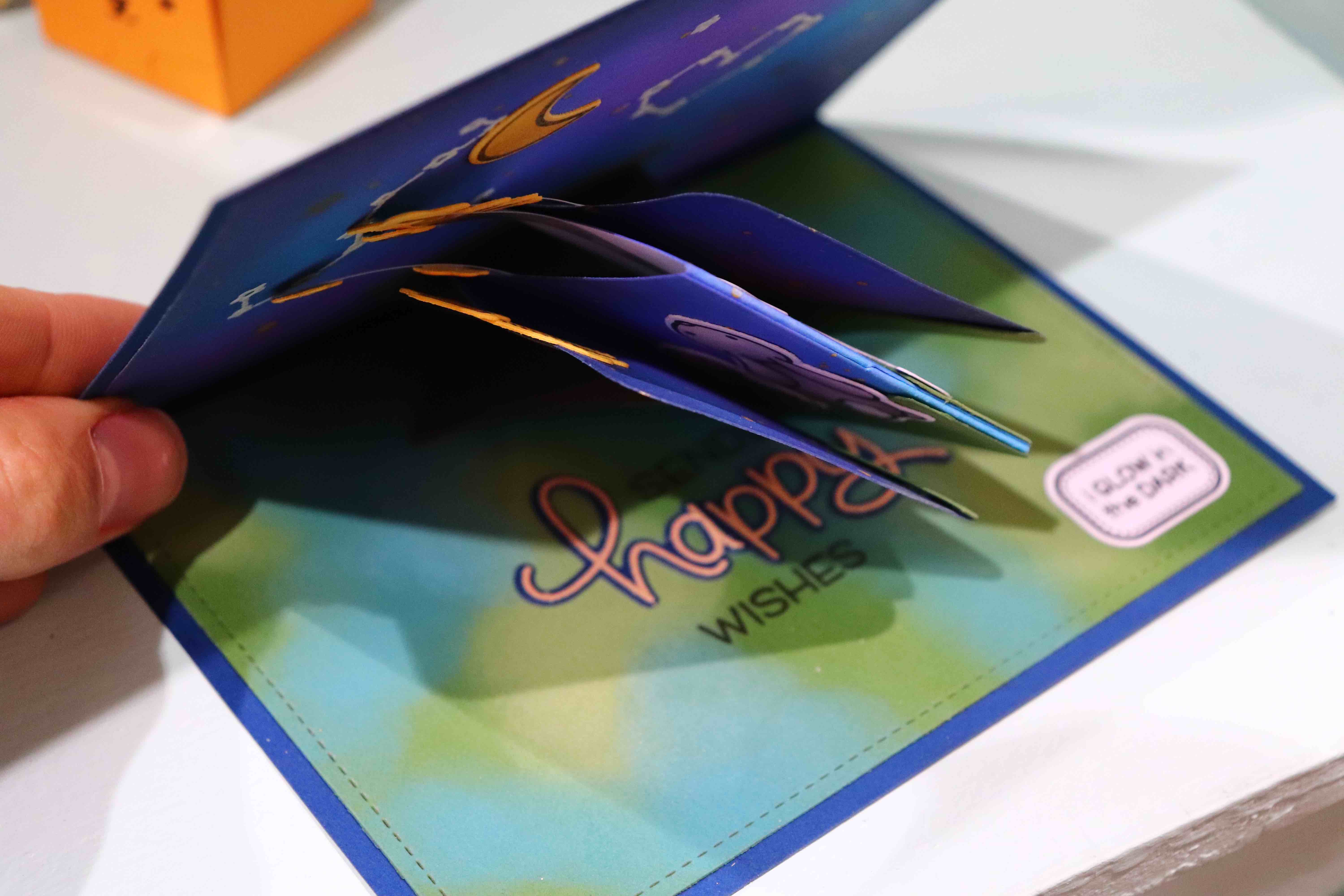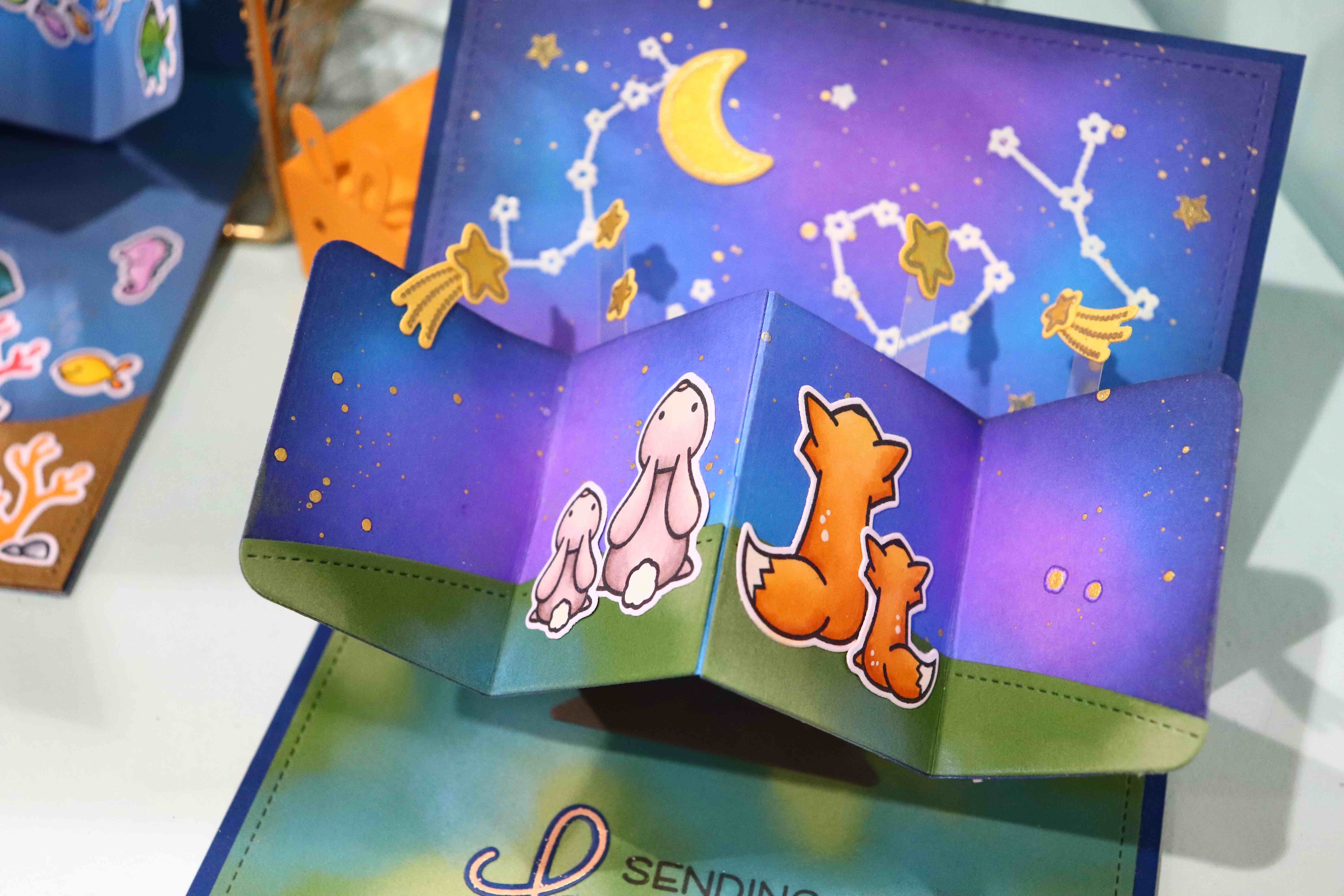 We all know how fun it is to decorate Lawn Fawn treat box dies! Their latest adornment set is the Scalloped Treat Box Spring House die. Isn't this simply adorable with the cottage door, the darling bunny and even a window flower box?!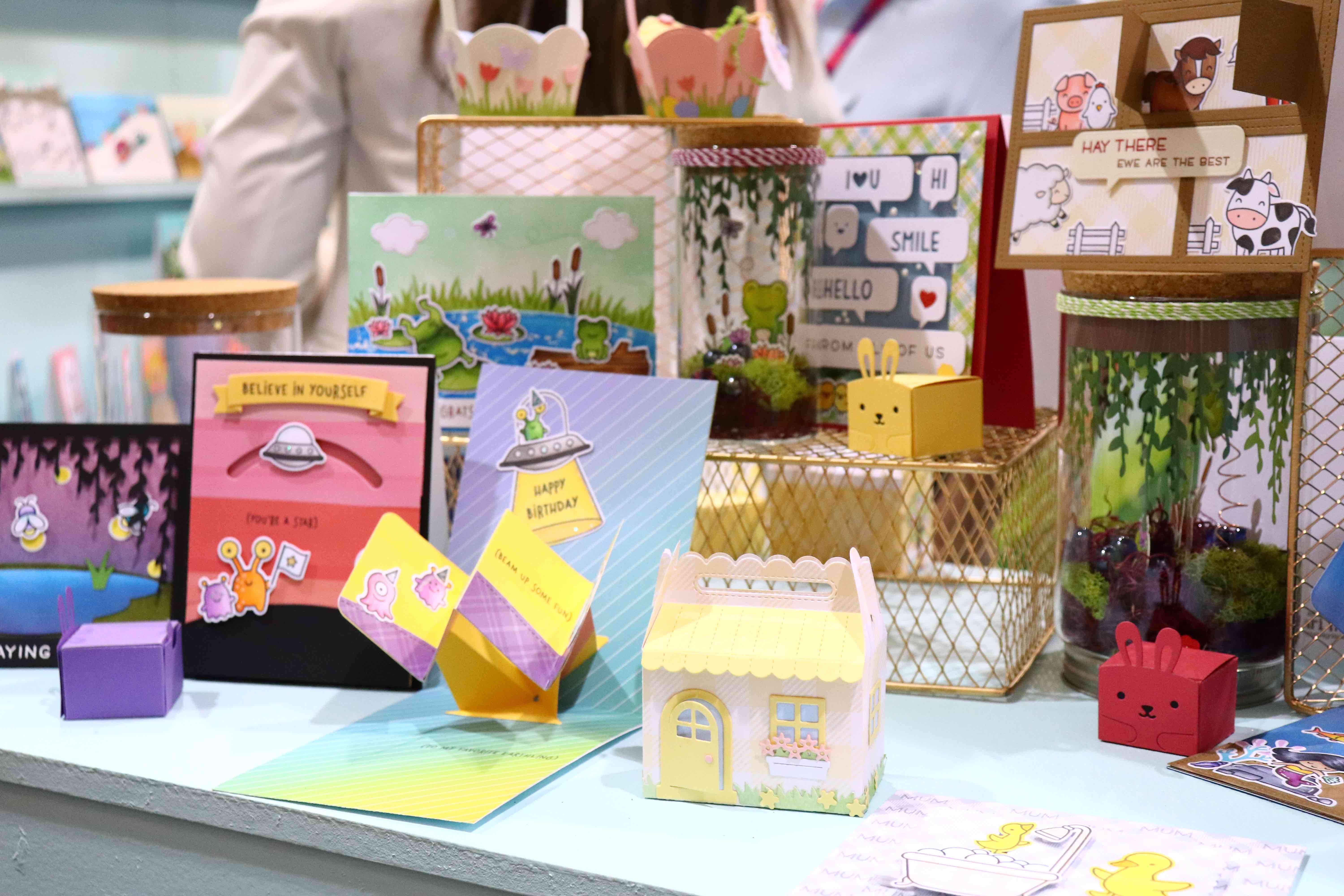 Slider cards are super popular, and the new Slide On Over Semi Circles are going to help you make your critters literally JUMP off your cards! These will also coordinate perfectly with the original Slide on Over dies.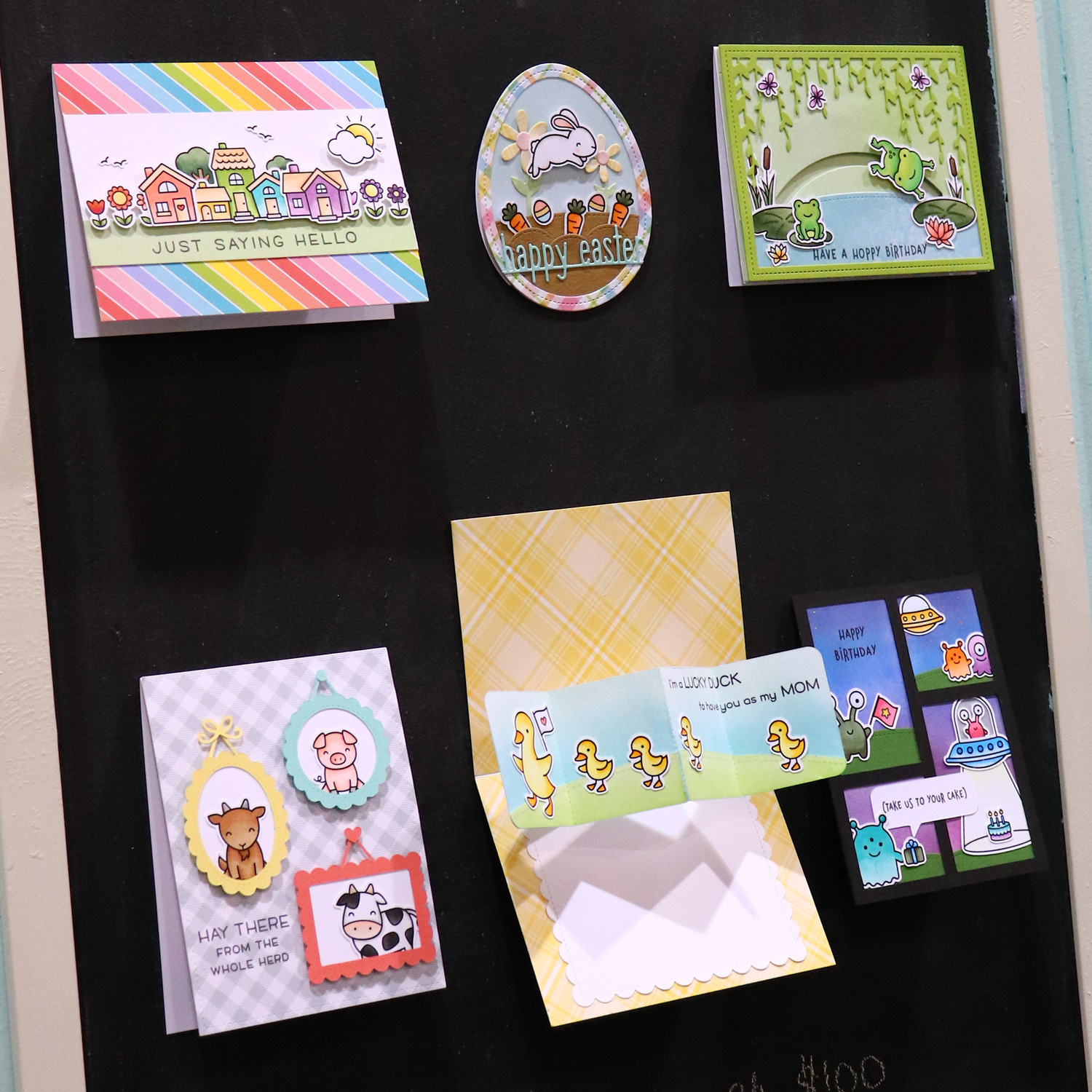 Frame up the cute accents on your cards with the adorable Mini Picture Frames die set! Or add hidden messages and critters behind the Peek-a-Boo Backdrops! You can also highlight your sentiments with the classic Speech Bubbles die set—the speech bubbles are perfect for using with both stamped or die cut greetings.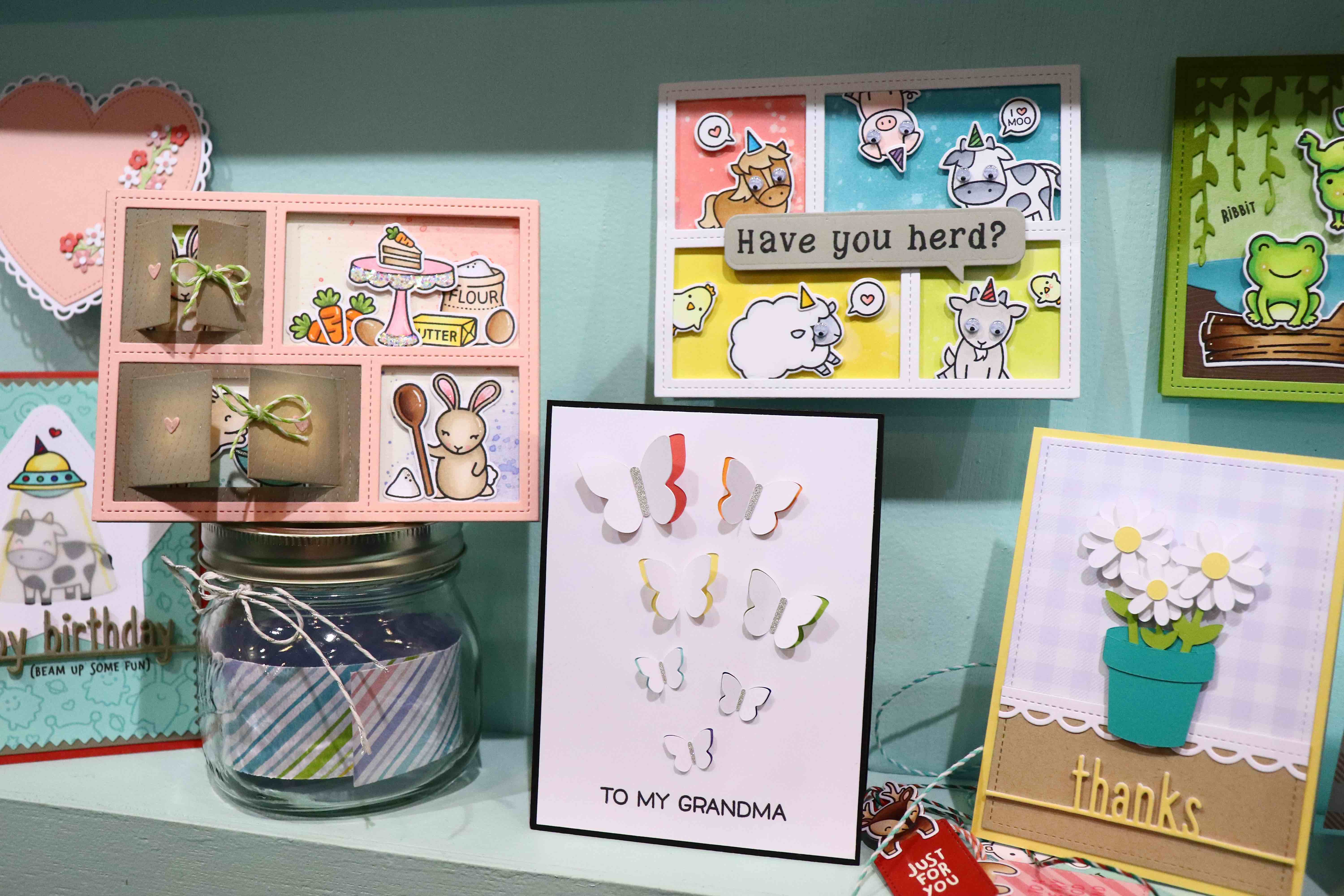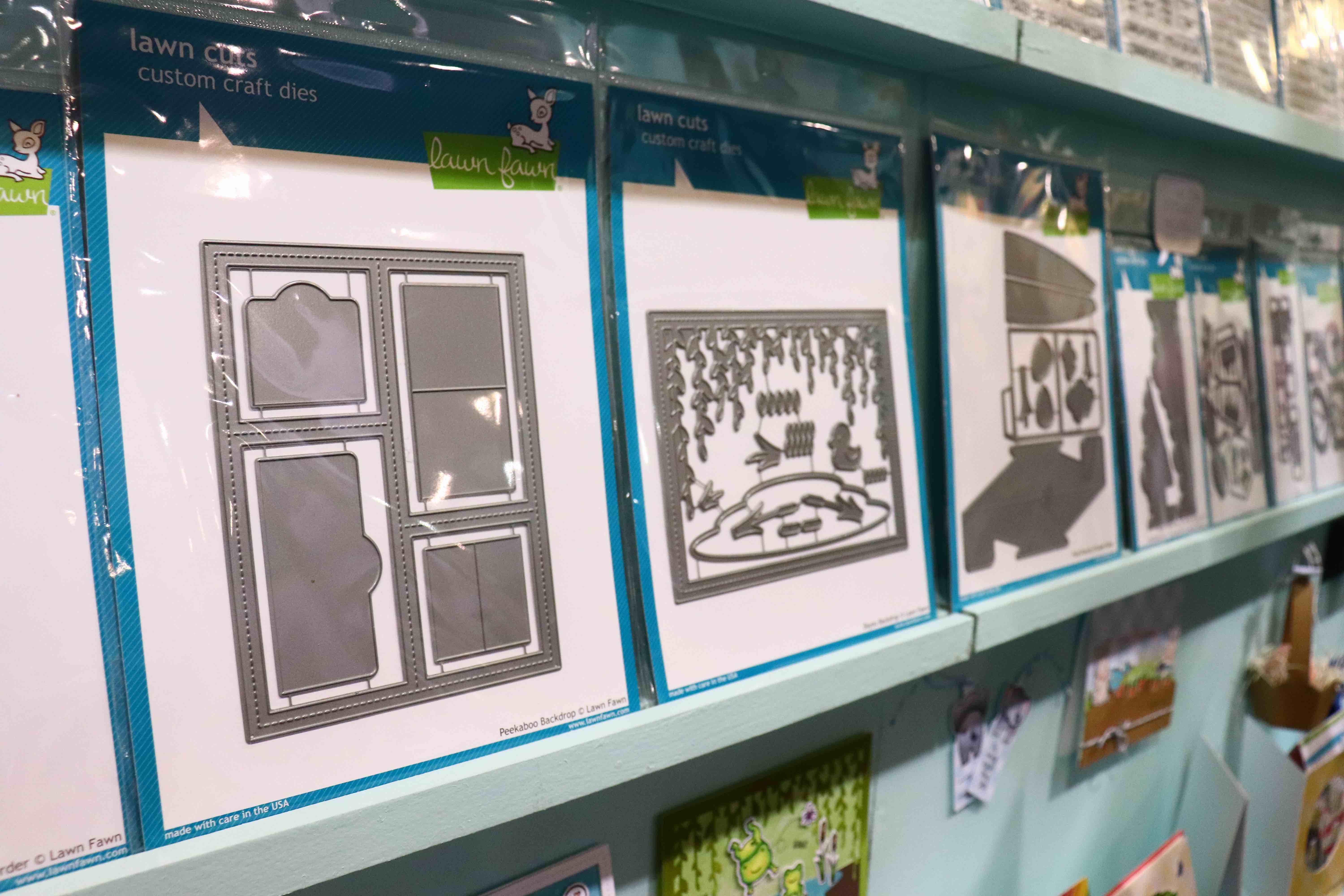 If you are looking to build some great scenes, look no further than the Bayou Backdrop or the smaller die sets such as Spring Sprig, Little Flowers, and Stitched Garden. All of these sets feature sweet elements that will compliment the critters from any of Lawn Fawn's stamp sets or the new Stitched Basket die set!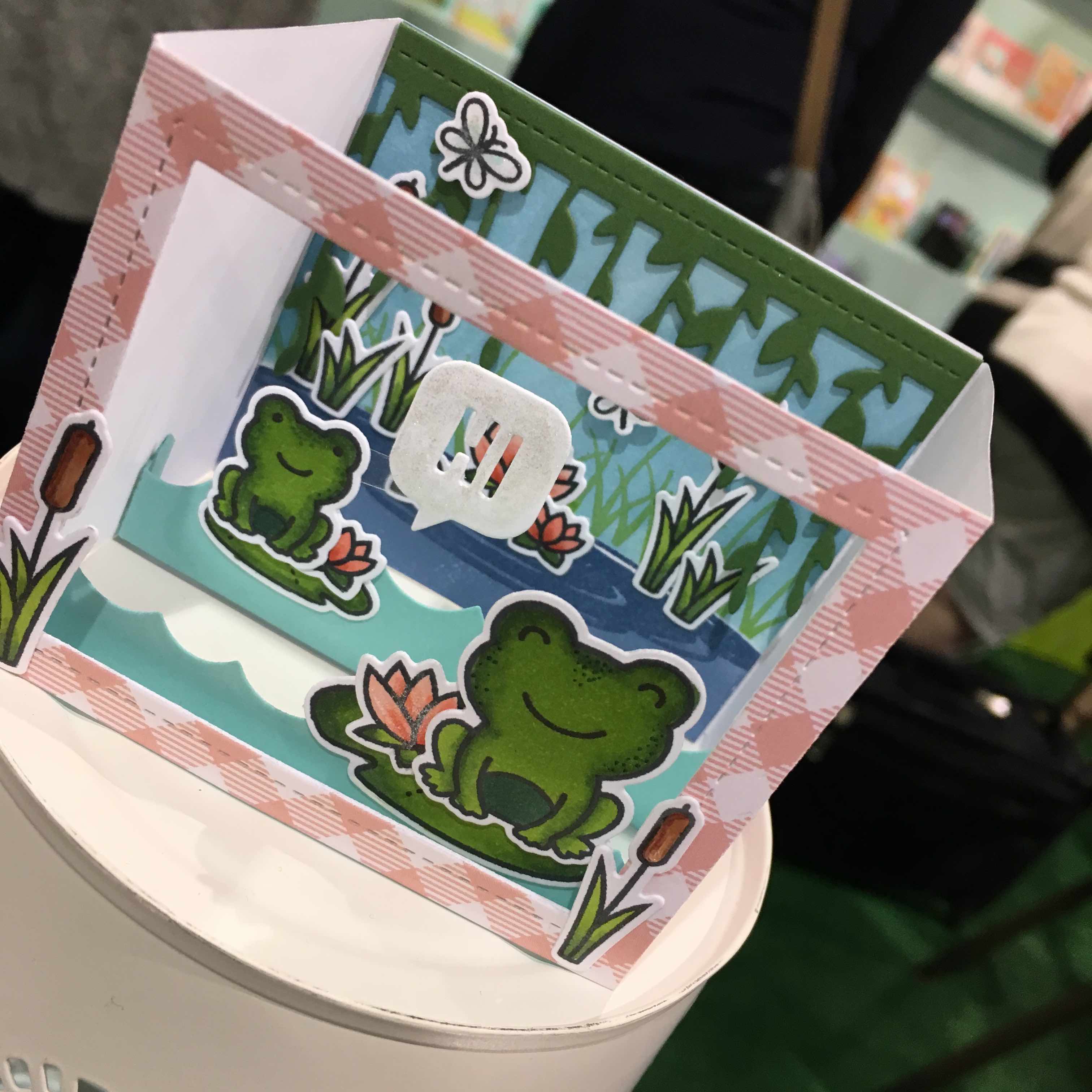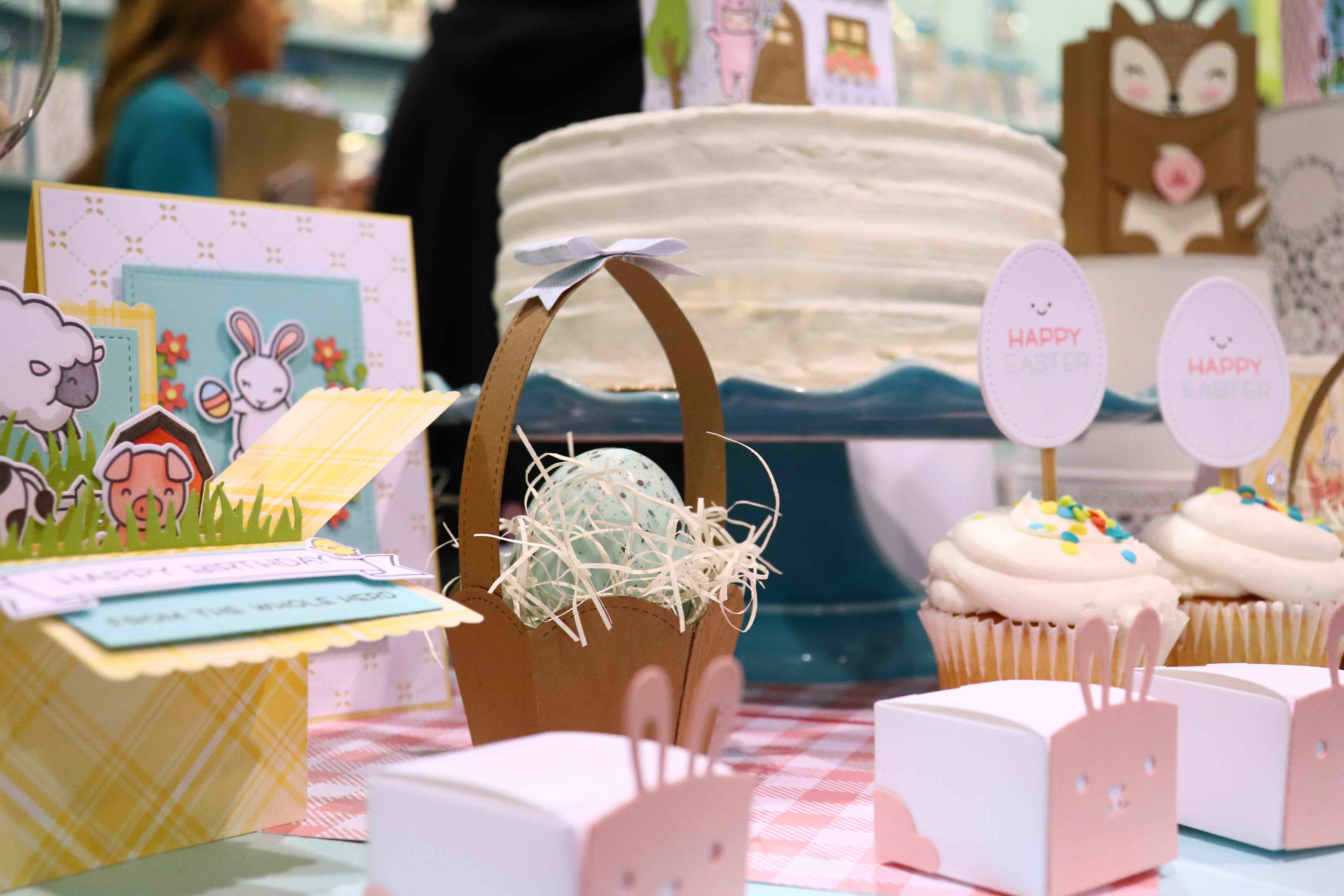 Lawn Fawn has also added new inks to their ever-expanding line-up of colors! Their latest hues include a stunning purple called Forget Me Not, a classic Raspberry, as well as a bright and bold Cilantro green. All three colors are available in full size pads or mini ink cube, and there are reinkers as well! 
For that creative "wow" factor, Lawn Fawn now has a fabulous Glow In The Dark embossing powder! This would definitely be a perfect powder to use with the stamps in Beam Me Up or to accent the sky behind the Bayou Backdrop! See it in action here with these adorable lightning bug stamps!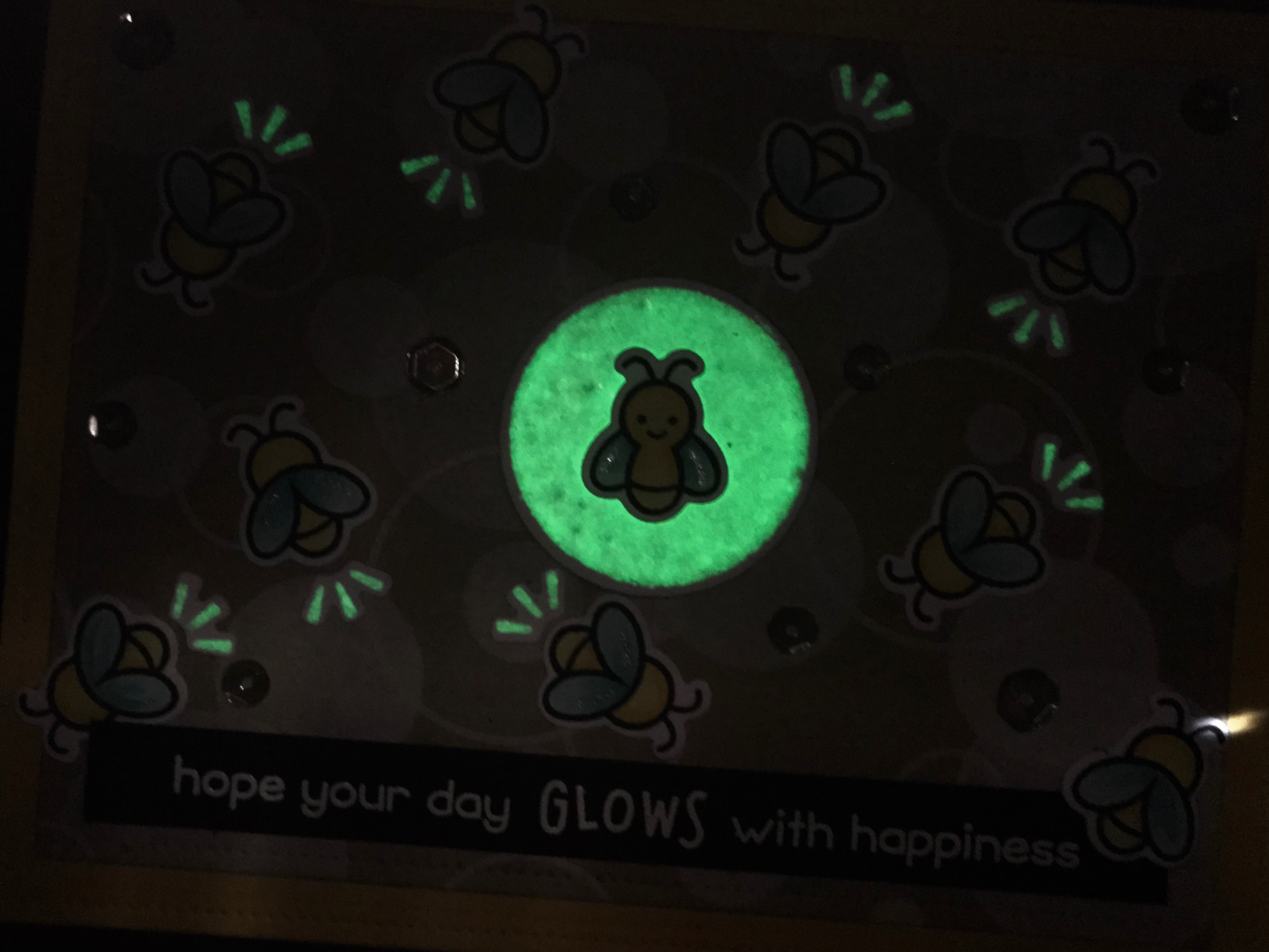 When it comes to papers, Lawn Fawn always has bright, happy colors and patterns to choose from. And this release is no different! 
The word HAPPY definitely shines through in the Really Rainbow collection, with bold, colorful rainbows and stripes galore!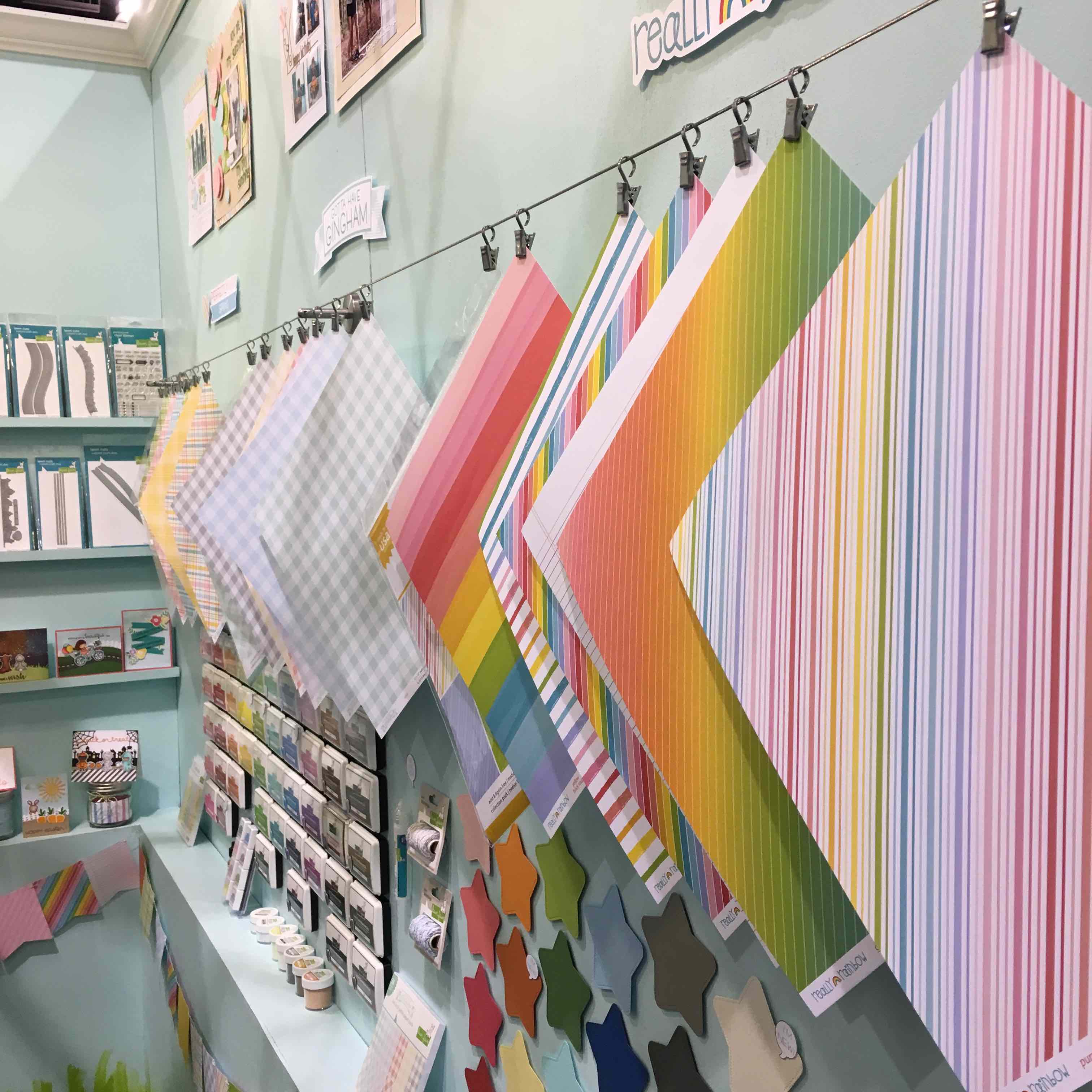 If you are feeling the classic spring vibe, then Perfectly Plaid Spring is just for you! Just like their previous plaid collections, you'll have an abundance of designs to choose from, in a fun Spring color palette! 
And even when you need something subtle and soft, Lawn Fawn still has you covered with the Gotta Have Gingham collection. These beautiful papers are brimming with soft pastels, covering the majority of the color spectrum. Lawn Fawn always thinks of everything!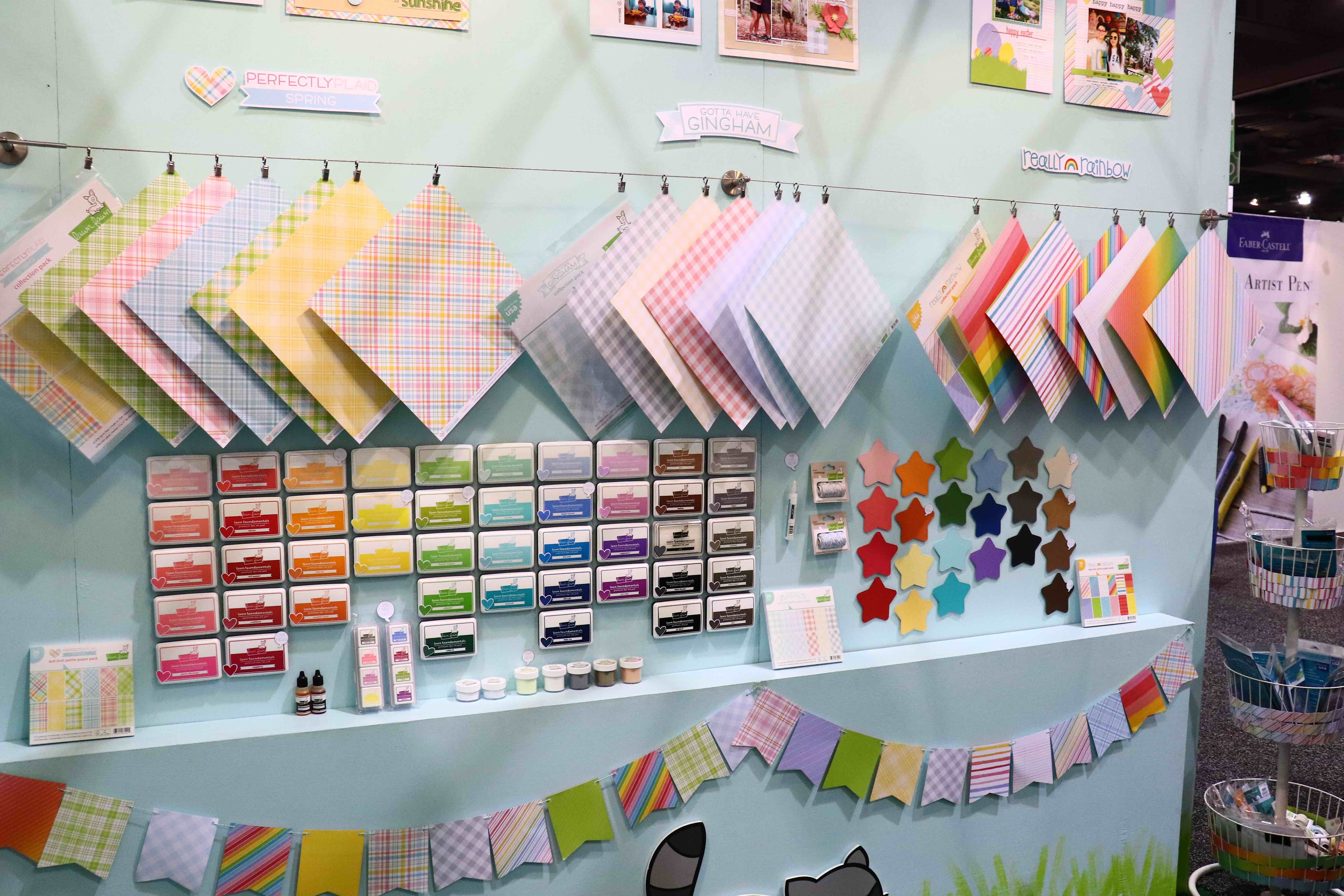 Don't forget that you can reserve the ENTIRE new release from Lawn Fawn NOW at the Simon Says Stamp store! Products will begin shipping in mid to late February!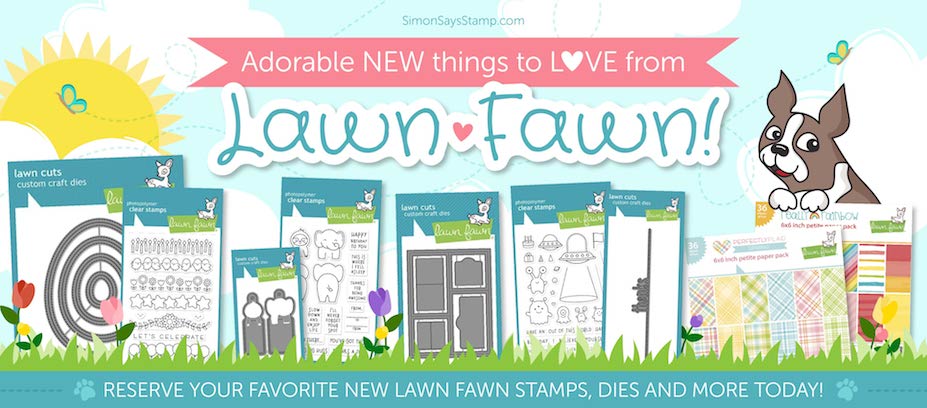 And also remember that there is still one more day of Creativation goodness! We will be bringing you all the action here on the blog as well as on social media, so stay tuned!