Did You Know? Fun Facts and Crafty Tips! April 2019 Edition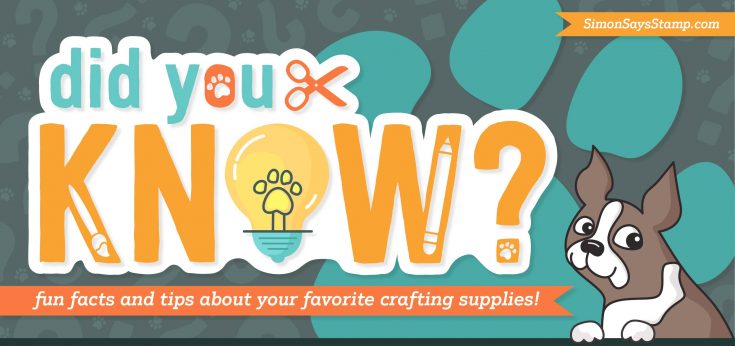 Hello crafters!!! It's Shari Carroll here bringing you the April 2019 edition of "Did You Know?"
If it's your first time seeing this feature, each month we will be bringing you fun facts, creative tips and even crafty hacks about your favorite supplies and brands; you can then use these awesome tips that you learn in your next crafting projects! Are you ready to learn some fun tricks? Keep on reading!
This month, I'm all about storage and organizing. I think it might be part of my Spring cleaning ritual! I've grabbed some of the essentials that I use in my workspace. These are all easy identification items that will help save you time for more creating instead of wasting time digging around to find what you're looking for.
I use storage shelves that have slots to store my inks. Although I love my shelves, It's hard to see the label tops of my ink pads. To help me out, I use the Brother Label Maker to create a label to place on the base of each ink pad. I can quickly identify an ink color and off to creating I go! I label anything that needs it like clear storage pockets for my stamps and dies. Tip: There are different sizes of tape available!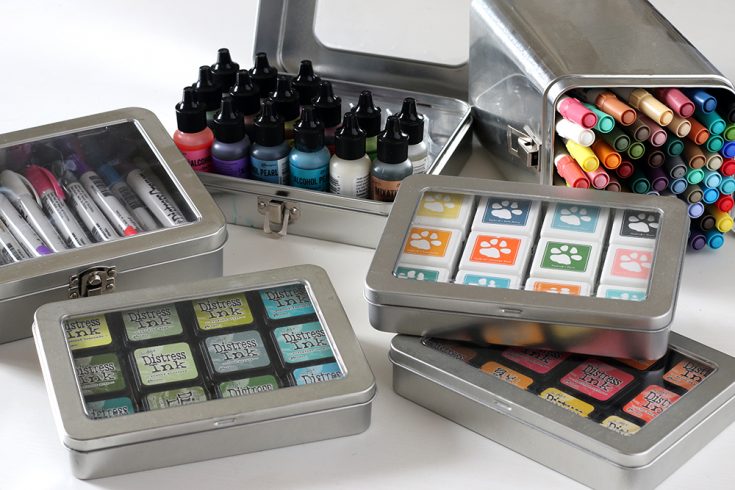 These tins are displayed in my workspace. They not only look nice, but I can see what's inside through the transparent window. The ink alcohol and mini ink tins have a plastic liner with fitted areas for each color. I keep my mini cube tins in a cute basket close to my work area for easy access.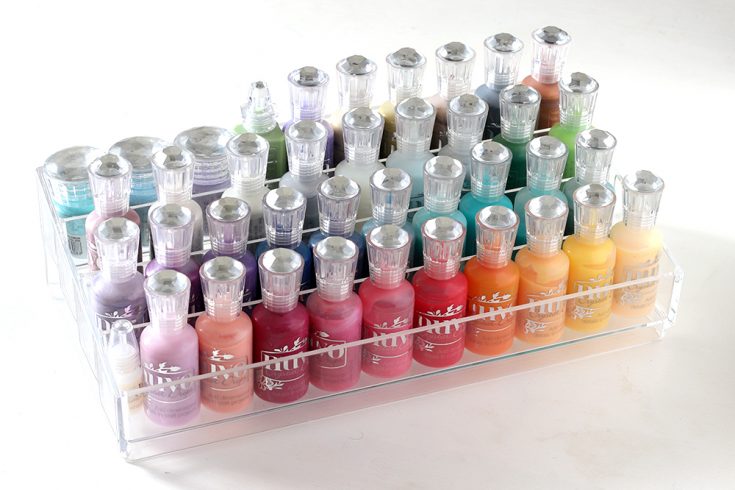 I just like looking at this tiered display shelf. The colors of the Nuvo drops are just so pretty! The bottles fit perfectly on each tier, and I'm able to organize them by color families. The tiered design allows me to see what's behind even when stored on a shelf. Another quick grab item and storage idea!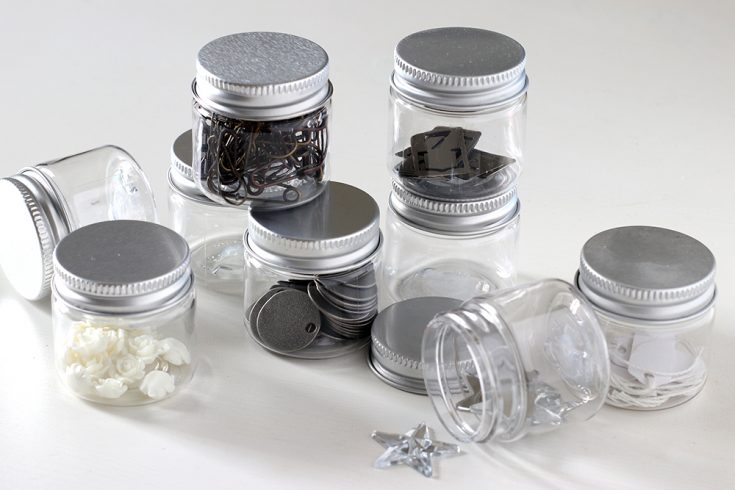 Finally, these clear storage jars. I have a lot of little trinkets, tokens, pins, and embellishments that need homes. I store the jars upside down in a clear box so when looking into the box, I can see what's inside the jars. These also help me when cleaning up, I return the unused pieces right back into the jar when done.
We hope you have enjoyed this month's installment of Did You Know?! Tune in again next month for a brand new edition of this fun series!
Brother Home and Office LABEL MAKER…

Brother P-Touch 1/2 Black Print on…

Brother P-Touch 1/4 Black on White Tape

TPower AC DC ADAPTOR FOR BROTHER…

Tim Holtz Ranger EMPTY STORAGE JARS…

Interdesign CLARITY TIERED…

Tim Holtz ALCOHOL INK STORAGE TIN…

Tim Holtz MINI DISTRESS INK STORAGE…

Tim Holtz DISTRESS CRAYON STORAGE TIN…

Tim Holtz DISTRESS MARKER STORAGE TIN…