Did You Know November 2019: Tools for Making Cards in Bulk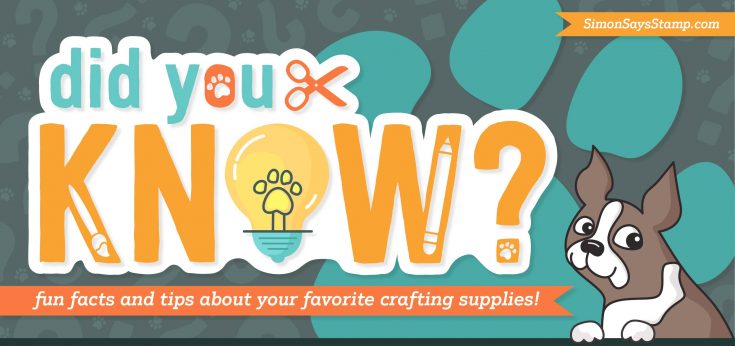 Welcome friends!! It's Shari here with another edition of our Did You Know series. Today I'm sharing some helpful tools to make your bulk Holiday cardmaking just a little bit easier.
If it's your first time seeing this feature, each month we bring you fun facts, creative tips and even crafty hacks about your favorite supplies and brands; you can then use these awesome tips that you learn in your next crafting projects! Are you ready to learn some fun tricks? Keep on reading!
XYRON 500 CREATE A STICKER MACHINE: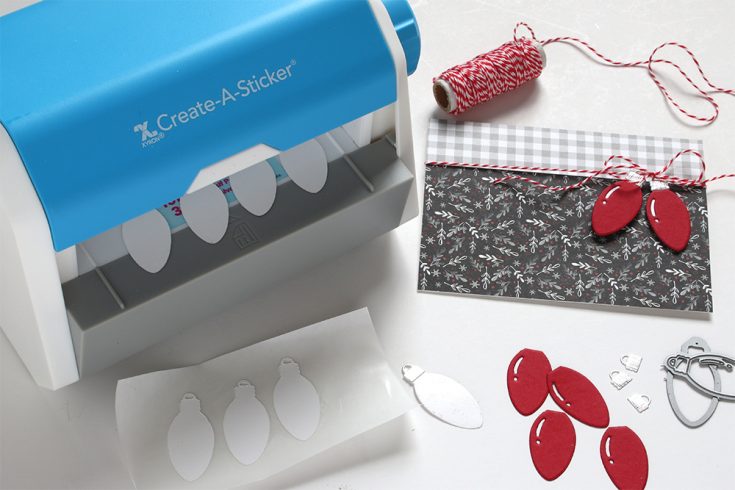 Thinking of piecing some die cuts together for your cards? This easy-to-use machine puts a uniform layer of adhesive on any item.
I've chosen this model (Xyron 500) because it can make stickers out of die-cuts, photos, ribbon, tags and much more up to 5 inches wide. You can also use smaller items in it as well, but I thought the larger size is great for adding adhesives to larger pieces too!
Get the kids involved, they'll love feeding the machine and pulling out the stickers!
TIM HOLTZ 3D TEXTURE FADE EMBOSSING FOLDERS:
A really quick way to make stunning backgrounds for your cards is to use the Tim Holtz 3D Texture Fades. These embossing folders have high-definition detail and beautiful designs. Use them with heavy cardstock, paper, metallic foil, metallic cardstock, vellum, and more. You can also ink the folders with coordinating ink to match your cardstock for stunning Letter Press look!
One pass through your die-cutting machine and Voila!! Be sure to follow the instructions on your machine for the correct sandwich to use with folders.
Tip: Mist your papers with water, front, and back before using the folders. This softens the paper and allows the fibers to stretch rather than crack or break.
SIMON SAYS STAMP CHRISTMAS SENTIMENT STRIPS:
Did you know that these Chrismtas sentiment strips come with 4 sheets of the same design? That means you can create several of the same card in a flash! There are approximately 40 messages per sheet!
I like to use the strips along with a Holiday word dies such as Merry Christmas, Happy Holidays, Joy, and Merry.
Pair the sentiment strips up the Simon Says Stamp Sentiment Label Dies for perfect cutting.
Oh, the magic of Blending Brushes! Use them with Distress Oxides and you can have beautifully colored backgrounds in minutes!
I've shown 2 types here. The 5 pack of Rainbow brushes are all the same size. These are perfect for blending backgrounds. You can use each color to match a color family of your inks. This means you really don't need to clean the brushes after use.
The 5 pack of mixed sizes are great for blending backgrounds and using with stencils. The smaller brushes can deliver concentrated color into small areas with ease.
I hope this month's edition of Did You Know was helpful as you work on your Holiday cards this season! Thanks for stopping by and spending some time with me today!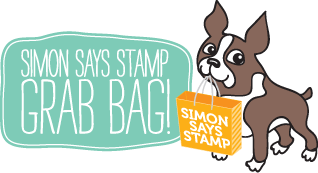 Blog Candy Alert!! Follow our blog via email and comment on this post for a chance to win special blog candy!
Xyron 500 CREATE A STICKER Machine 5…

Xyron Create A Sticker 5 INCH REFILL…

Tim Holtz Sizzix CRACKLE 3D Texture…

Tim Holtz Sizzix ELEGANT 3D Texture…

Tim Holtz Sizzix KALEIDOSCOPE 3D…

Tim Holtz Sizzix BOTANICAL 3D Texture…

Simon Says Stamp SENTIMENT STRIPS…

Simon Says Stamp SENTIMENT LABELS…

Set of 5 BLENDER BRUSHES Mixed Sizes…

Set of 5 Rainbow Pack BLENDER BRUSHES