Audrey Blue Color Coordinates
Happy Friday everyone! It's Shari here with another Color Coordinates for you… today I bring you Audrey Blue! This is one of our most popular colors in our line up. It's a smooth, rich, ocean color blue, perfect for Birthdays and Summer.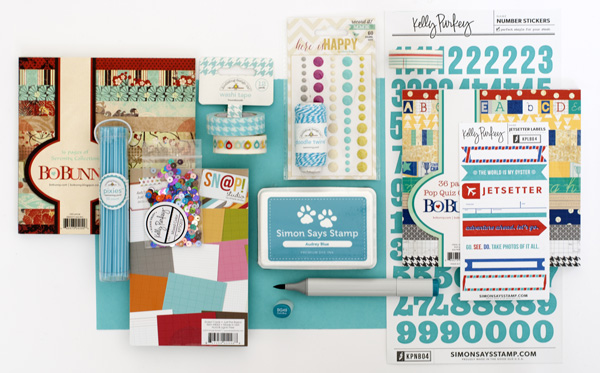 Simon Says Stamp Audrey Blue 100# Cardstock
Simon Says Stamp Audrey Blue Premium Dye Ink
Bo Bunny Pop Quiz 6×6 Paper Pack
Bo Bunny Serenity 6×6 Paper Pack
Simple Stories Just The Basics 4×6 Sn@p Cards
Doodlebug Swimming Pool Pixies
Doodlebug Swimming Pool Doodle Twine
Doodlebug Houndstooth Washi Tape
My Mind's Eye Here is Happy Enamel Dots
Kelly Purkey Teal Number Stickers
Kelly Purkey Jetsetter Label Stickers
Kelly Purkey Geotag Washi Tape
Kelly Purkey Ledger Washi Tape
Copic Sketch Marker Duck Blue BG49
I've found a lot of great product that goes together with Audrey Blue plus suggested colors to add to form a couple nice combinations.
I have shot a video of the product walkthrough. Hope you enjoy!
I chose the Bo Bunny POP Quiz collection 6×6 paper pack with it's bright prints for this Birthday card. The black, yellow and blue combination is one of my favorites. To start my card, I cut a strip of Audrey Blue card stock and stenciled it with the Large Dots using Audrey Blue Ink.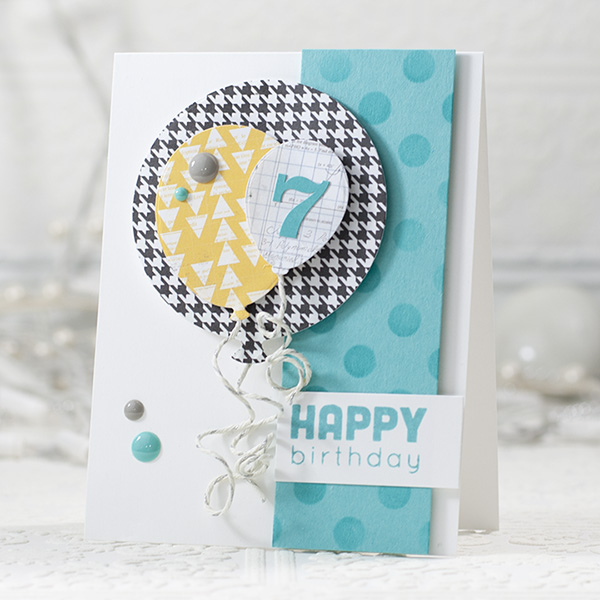 I stacked up my Die Cut Balloons using the different papers and added curled strings (wrap string around a pencil and coat with a thin layer of multi medium to hold the curl). To finish things up, I added a few enamel dots and the #7.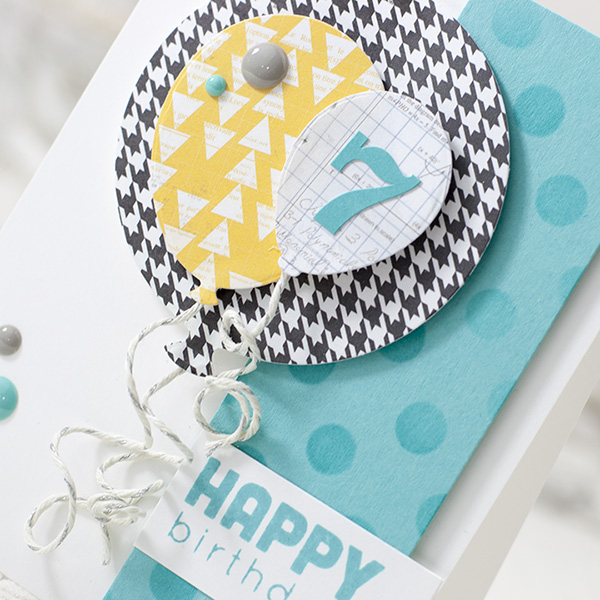 Whether you're making a card for a boy or girl, child, teen or adult, Audrey Blue is one of those calming colors that everyone enjoys!
Thanks everyone, have a great week-end!