Cyber Sunday Mini Blog Hop – Suzy's Holiday Watercolor Prints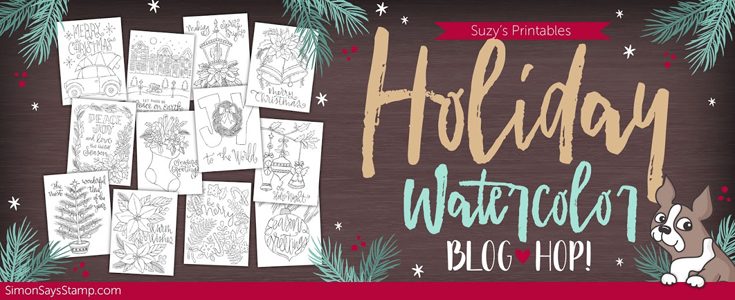 Happy Sunday! We are SO excited for the week ahead! You're likely knee-deep in Christmas shopping and preparing for the holidays. Here at Simon Says Stamp, we're feeling pretty festive, too! This week will be FILLED with so many fun surprises. I wish I could go into all of the details… but then it wouldn't be a surprise now, would it? Let's just say, you'll want to stay tuned to all things Simon as we head into this coming week. Follow along here on our blog, as well as on Instagram, Facebook, and Twitter so that you don't miss a single thing. Better yet, make sure to sign up for our newsletter so you can be on top of all of the surprises. And it all culminates at the beginning of DieCember® (December 1st)! Woo hoo!
You've probably heard about Cyber Monday, but we're getting a jumpstart on things with some "Cyber Sunday" fun. Today we are super excited to share the release of a GORGEOUS, brand new set of Suzy's Watercolor Prints called Classical Christmas. Grab your favorite coloring medium and enjoy some creative time with these beautiful holiday designs; then pop them on a card front for a gorgeous and festive greeting. A serious must-have for holiday creating!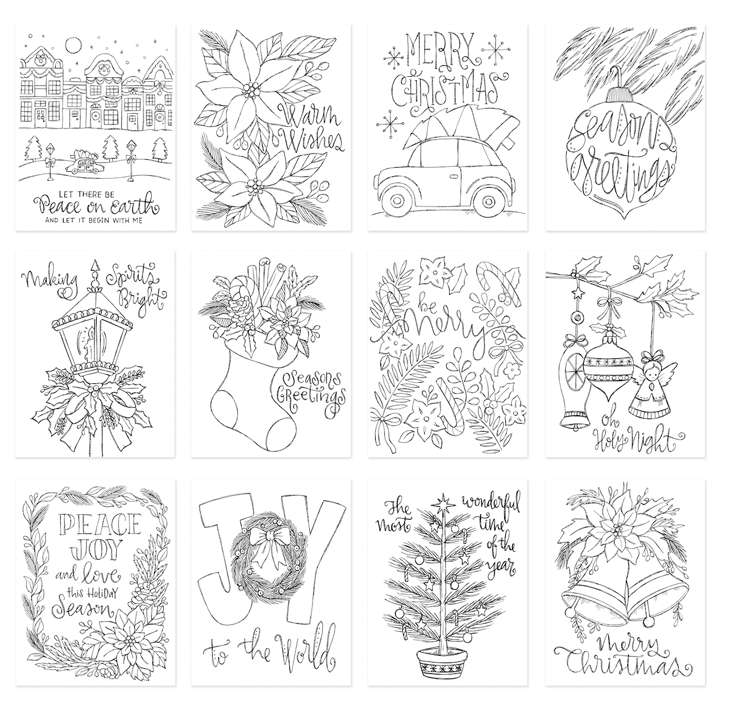 It's always fun to see what our designers do with Suzy's delightful designs, so today we've got a little blog hop to get your creative juices flowing. You might want to grab a cup of something warm and delicious as you join our festive hop!
Simon Says Stamp Blog << YOU ARE HERE
Enjoy the hop! And be sure to check back tomorrow for more Cyber Week surprises!