Saturated Canary Coloring & Copic Sale!
Happy Thursday, all!
Today I wanted to practice a bit of Copic coloring, especially since we have all Copics on sale right now. When I started coloring with Copics a couple years ago, I loved to just color stamps to practice. The Queenie and Princess stamp from Saturated Canary is the perfect image to color since it's large with lots of opportunities to practice…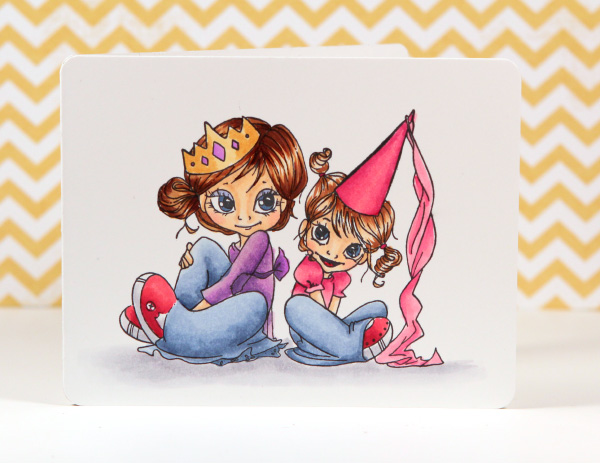 I also love that because it's so large, it can really take up a good portion of a card front so I don't need to design any more of the card. Just the image by itself is cute!
Also, I think technically the girls are wearing dresses, but since they had sneakers on I wanted color them as if they were wearing denim (skirts? pants? You take your pick!).
Enjoy!
Supplies