One of the many great things about the crafting industry is the supportive and inspiring nature amongst crafters! If you feel you might be lacking a bit in the inspiration department (hey, we all are at that point sometimes, right?), I encourage you to pick a few of your favorites from these classes to enjoy and explore! There is so much good content in here! Take your pick!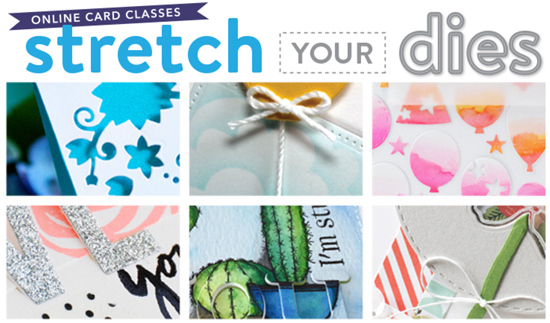 Online Card Classes presents: Stretch Your Dies!! Class started today! Start tuning in to be inspired!
P.S. We offer a special discount to students of this class!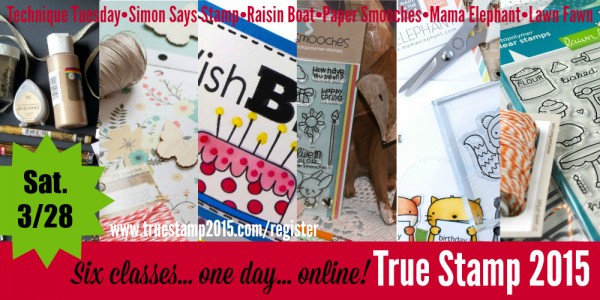 Coming soon! Six classes… one day… online! True Stamp 2015 is on March 28th! If you buy your spot in class NOW and use code SIMON it will take 30% off the class price! That's a $30 savings! Hurry! Code ends on Friday, March 20th!
P.S. We offer a special discount to students of this class!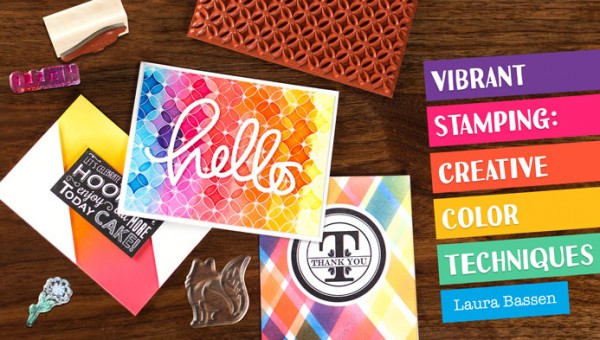 Vibrant Stamping: Creative Color Techniques with the one and only Laura Bassen! This class is usually $29.99 but on sale for a limited time for $24.99!*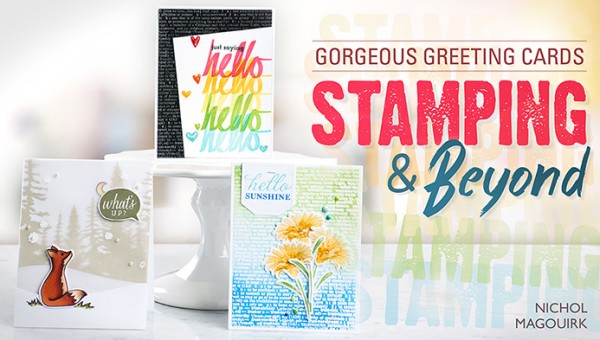 Gorgeous Greeting Cards: Stamping & Beyond with Nichol Magouirk! YES, please!! This class is usually $29.99, but if you act NOW you can get it for $14.99!* What a deal!

Have you ever tuned into Online Classes at the Paper Crafter's Library? Check one out that looks inspiring to you!

Are you familiar with Darlene DeVries? She has a wonderful card-making and paper crafting video blog, that is sure to inspire you!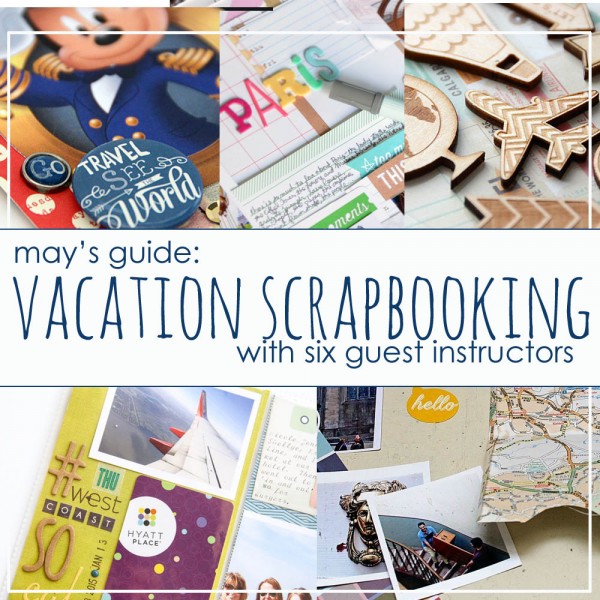 Lots of fun and fresh ideas from May Flaum in her Vacation Album online class to give you ideas on how to archive your favorite travel memories!
*All class prices are subject to change. Act fast!
Thanks for reading today!
BONUS!
Comment on this blog post for a chance to win a spot in May's Vacation Album online class! Winner will be announced soon! Good luck!