BRAND NEW Tim Holtz Rotary Media Trimmer!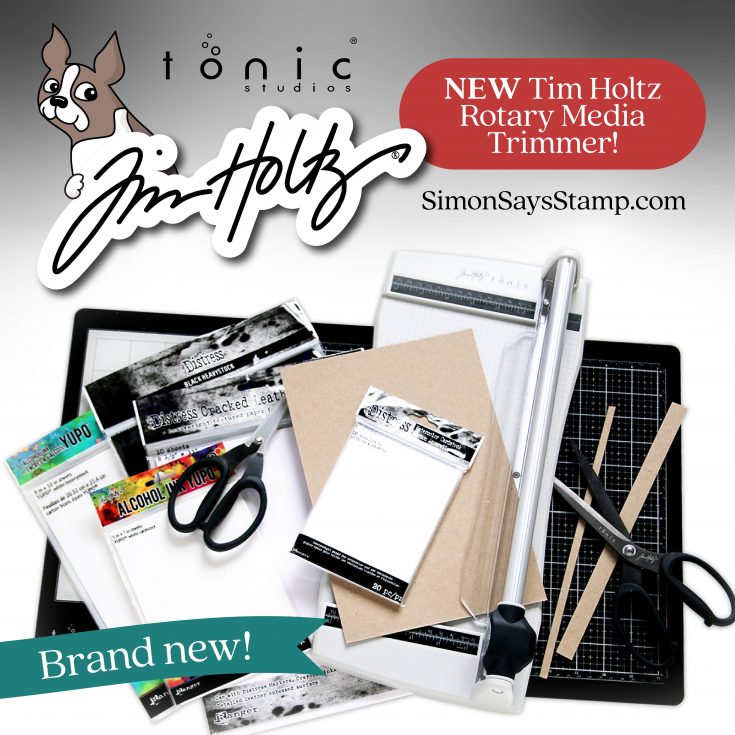 Hi friends! We are delighted to share with you this innovated and fun NEW tool: NEW Tim Holtz Rotary Media Trimmer! It's brand NEW and the ultimate cutting tool designed specifically for creative crafters! This high-quality trimmer features a geared rotary cutting blade that makes cutting through a range of crafting mediums a breeze!
With imperial and metric rulers and a handy 0.25 inch gridded base with popular paper sizes, this trimmer is incredibly versatile and practical. The compact base has a cutting length of 12.5 inches (31.5cm), but the extendable arms can expand it to 12 inches (30.5cm), making it perfect for a range of cutting needs.
Experience the unmatched quality and innovative design of Tim Holtz tools, brought to you in collaboration with Tonic Studios engineering expertise. The highly durable blade is designed for extended use, and a spare blade is available within the range.
Key features:
Geared rotary trimmer with cutting length 12.5 inches (31.5cm)
Imperial and Metric rulers with extendable base to measure 12 inches (30.5cm)
Cut through various substrates including: heavy duty chipboard (up to 0.05 inch thick), heavyweight cardstock (up to 130lb or 350GSM), synthetic surfaces (Yupo, acetate), and lightweight vellum
Handy 0.25 inch gridded base with poplar paper sizes for ease of use
Ergonomic Kush grip carriage
Highly durable blade for extended use – Spare blade available within range.