BRAND NEW Tim Holtz Idea-ology for Halloween 2022!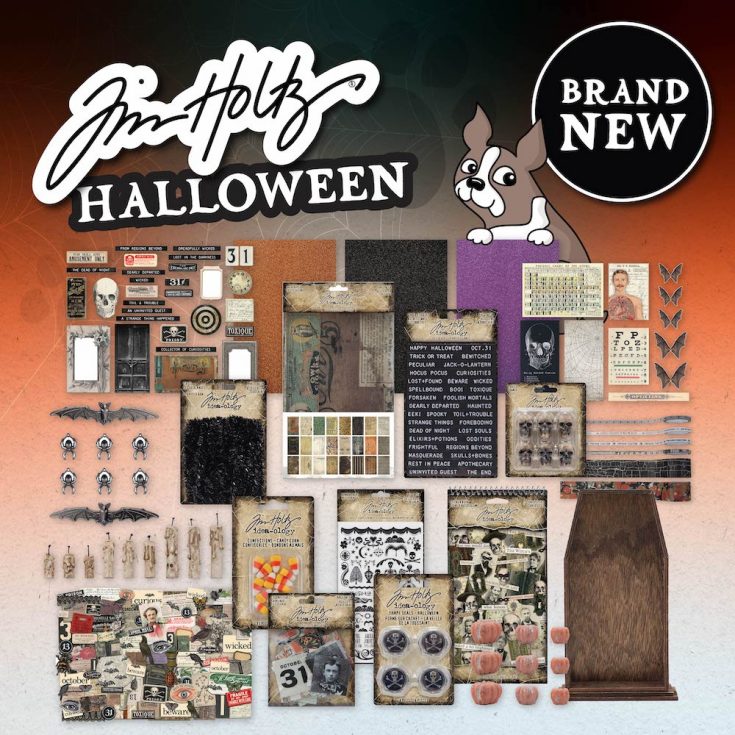 Hi friends! Happy Saturday! Are YOU ready for another fun Saturday Livestream with the one-and-only Tim Holtz?! Be sure to click or tap HERE to check it out for great inspiration and MORE at NOON et!
For now, check out the AWESOME products that will be included in the line up of inspiration for Halloween 2022!
RESERVE Tim Holtz Idea-ology…

RESERVE Tim Holtz Idea-ology VIGNETTE…

Tim Holtz Idea-ology HALLOWEEN…

Tim Holtz Idea-ology CURIOSITIES…

RESERVE Tim Holtz Idea-ology SKULLS…

RESERVE Tim Holtz Idea-ology…

RESERVE Tim Holtz Idea-ology…

RESERVE Tim Holtz Idea-ology PUMPKINS…

RESERVE Tim Holtz Idea-ology…

Tim Holtz Idea-ology HALLOWEEN Pearl…

Tim Holtz Idea-ology HALLOWEEN Layers…

Tim Holtz Idea-ology HALLOWEEN Label…

RESERVE Tim Holtz Idea-ology FRINGE…

Tim Holtz Idea-ology HALLOWEEN…

RESERVE Tim Holtz Idea-ology DRIPPY…

Tim Holtz Idea-ology CANDLE STANDS…

Tim Holtz Idea-ology HALLOWEEN Design…

Tim Holtz Idea-ology HALLOWEEN Deco…

Tim Holtz Idea-ology CONFECTIONS…

Tim Holtz Idea-ology HALLOWEEN…

Tim Holtz Idea-ology HALLOWEEN…

Tim Holtz Idea-ology BLACK TINSEL…

RESERVE Tim Holtz Idea-ology…

Tim Holtz Idea-ology HALLOWEEN…

Tim Holtz Idea-ology HALLOWEEN…

Tim Holtz Idea-ology HALLOWEEN Worn…

Tim Holtz Idea-ology MUMMY CLOTH…

Tim Holtz Idea-ology GLASS TEST TUBES…

RESERVE Tim Holtz Idea-ology…

RESERVE Tim Holtz Idea-ology…

Tim Holtz Idea-ology LOCKS AND KEYS…

Tim Holtz Idea-ology HALLOWEEN Word…

Tim Holtz Idea-ology BONEYARD th94168

Tim Holtz Idea-ology HALLOWEEN…

RESERVE Tim Holtz Idea-ology…

Tim Holtz Idea-ology TOMBSTONES th94173

RESERVE Tim Holtz Idea-ology URNS…

RESERVE Tim Holtz Idea-ology…

RESERVE Tim Holtz Idea-ology JACK O…

RESERVE Tim Holtz Idea-ology BUBBLES…