Hi everyone, it's Shari here with some Ranger product inspiration.
You know how I LOVE layers… I've created some fun bookmarks using a few Distress Paint techniques.  My inspiration comes from BACK TO SCHOOL as my boys head off for their last semester of Jr. college.  Also I want to remind you to bookmark the new Simon blog.  I've made it easy if you want to grab the QR code on you mobile device, all you need is a bar-code scanner app. and direct your camera at the code on the photo below.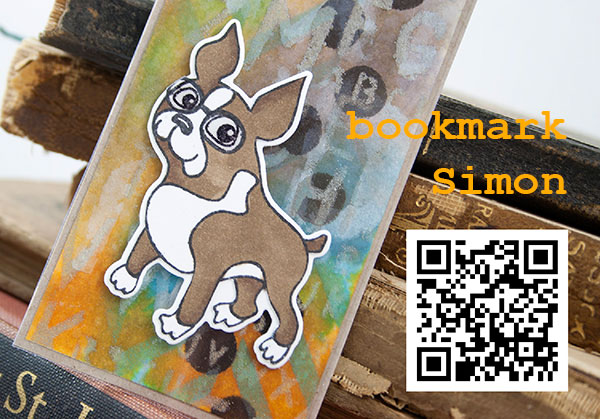 The bookmarks I've created can be a starting point for backgrounds of cards and journal pages, once you get started, it's hard to stop!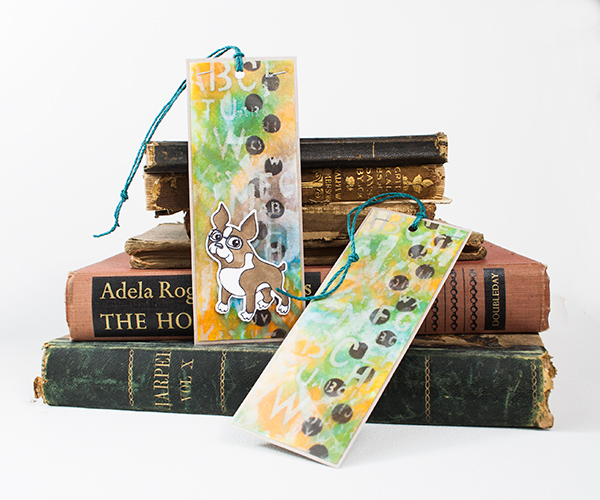 I covered the fronts with a piece of acetate to protect the ink from accidental spills and moisture.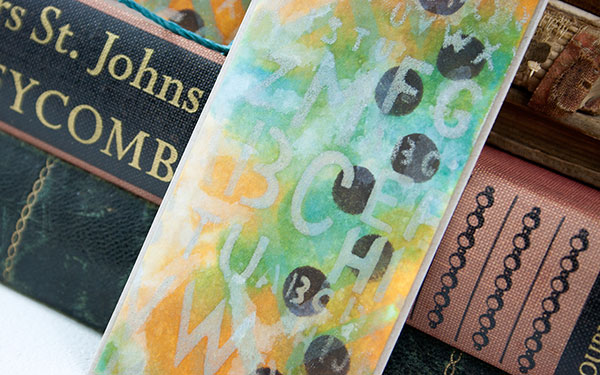 I put together a video for you showing the process. Enjoy!
Thanks for stopping by, have a great day!