Black Friday STORE WIDE SALE!
Hi readers! Happy FRIDAY! Today is that magical shopping day that really kicks off the holiday season! ARE YOU READY? We are having a very limited time STORE WIDE Sale! Trust me folks, we don't do this often!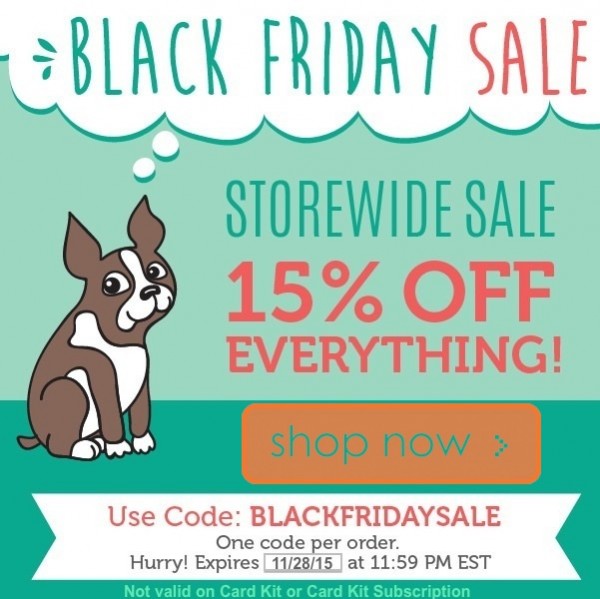 Back by Popular Demand!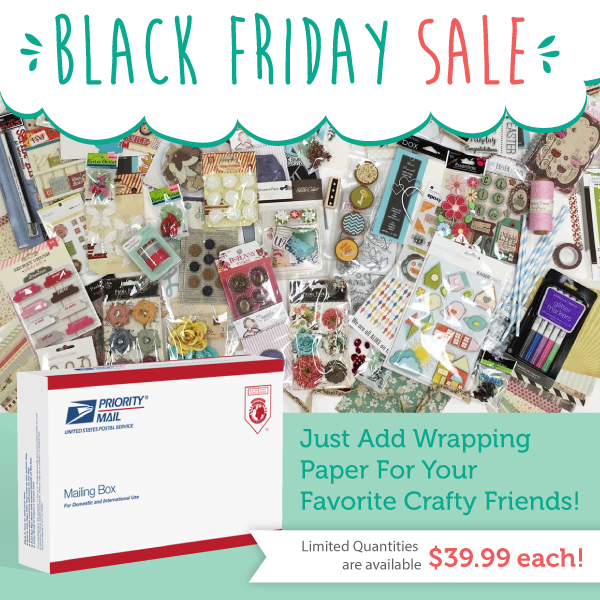 We made some crafty bundles at a special value price to offer something extra special to our Black Friday shoppers! No two boxes are alike and these little gems are a mega value! Scoop up a Perfect Parcel of Crafty Surprises for a friend, and hey, maybe one for yourself too! (We're not judging! ;)) HURRY! These parcels sold out last year in under 2 hours and we have a limited supply!
Happy Shopping!!