Art Journal Page with Shari
Hi everyone! Welcome back to the blog. We have so much going on. Right now, we are at CHA… but before I left… I had to give you my first Journal page for the year.
I've decided not to start a new journal for a new year. Instead,  I am continuing in my back to back build as I go journal. So the inspiration for this page is two fold… one being that I've decided not to be a paper hoarder anymore. I'm soooo bad! Another inspiration is that we have had such cold weather that it's making me wish for Spring NOW. I chose paper colors that make me happy.
I need to add an apology in here though, the paper collection I chose has been discontinued… I know right? But I have given some other suggestions for you in the supplies below.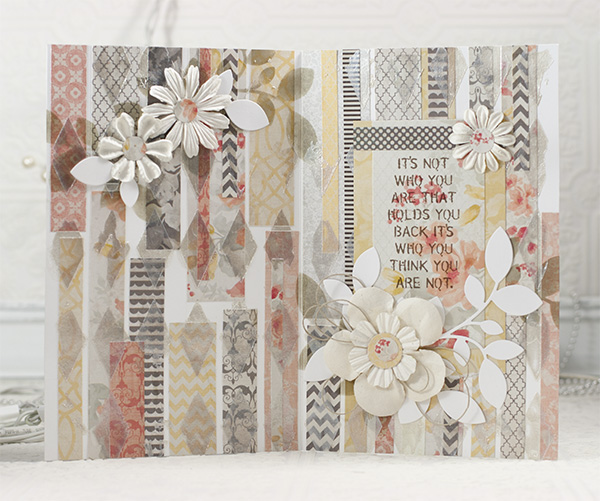 I love the softness and white space. I used Dreamweaver Pearlescent embossing paste for a little shine.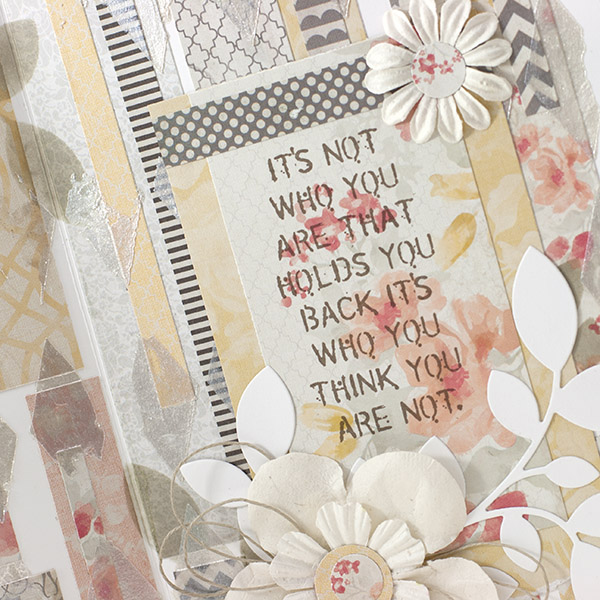 I love this message from Tim Holtz Just Thoughts stamp set. The strips of papers are really easy to lay down using a Glue Stick, you just want to make sure you start straight otherwise you'll end up wonky!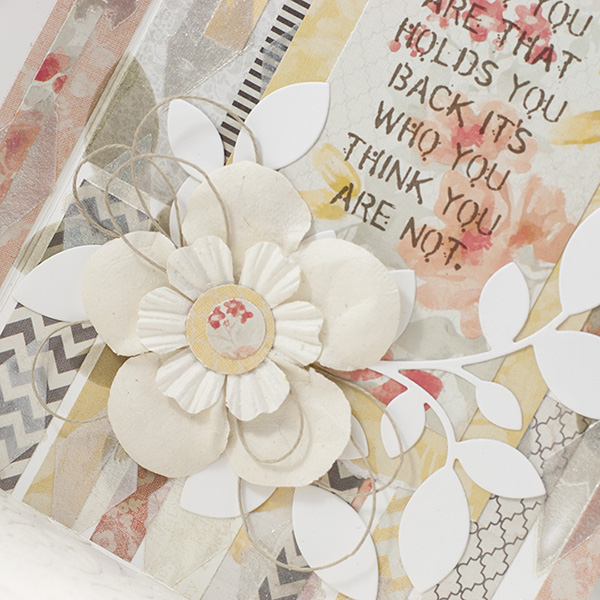 I used the Simon Says Stamp Leaf Cluster die to add some white space back into my page. And some Prima flowers for softness.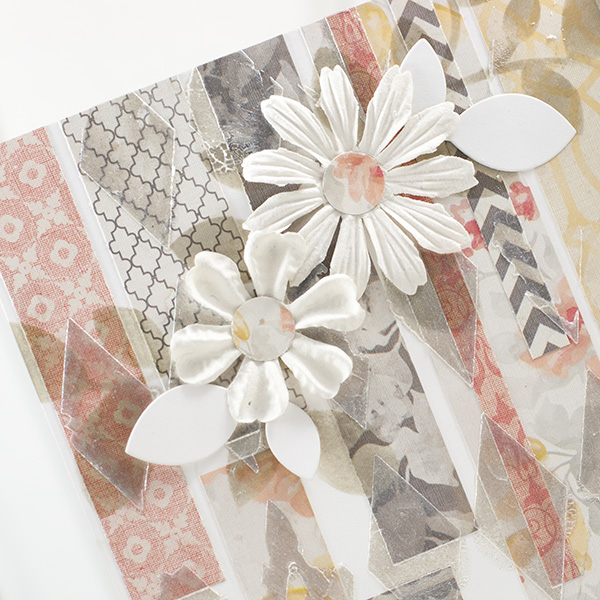 I've also shot a video of the whole process. As usual, I've sped it up to fit in in the time allowed. Hope you enjoy!
I like a lot of My Mind's Eye 6×6 paper pack (this is where my hoarding problem comes in). I have a few suggestions for you below.
Thanks for stopping by today, hope you have a great day and think Spring!