Art Journal: Mini Spring!
Hi everyone! It's Shari here with another Art Journal feature. I've done something a little different this month, I'm working in a much smaller scale. Todays page is 5 1/2″ by 8 1/2″ which is the size of an open card. I've been wanting to start a smaller journal where I can use my stamps and dies that were designed for card making.
It's no secret that this has been the LONGEST winter…ever!!! Sooooo with that, my page shows the darkness of winter giving way to a hint of spring with some color!  This is also the first time I've used color card stock as my base… kinda fun!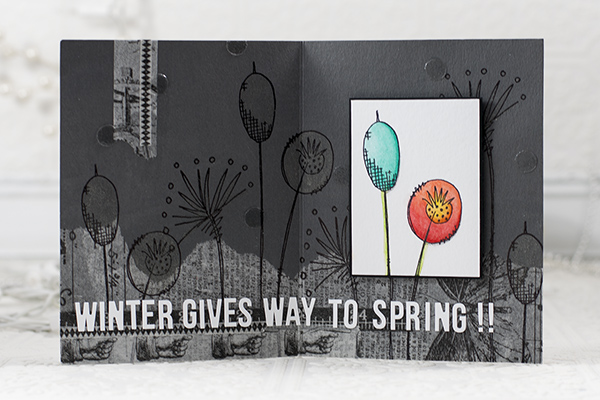 I used letter stickers at the bottom… like a breaking news report.
And had so much fun watercoloring in these Paper Artsy flowers with my Inktense pencils!
I've shot a full process video, and have sped it up to fit it in to the time allowed. Enjoy!
Thanks for stopping by today on your week-end!!