10 Ways to Use Sequins!!!
Hi everyone, welcome back to the blog. It's Shari here with a fun feature. Today I bring you 10 ways to use sequins!
Sequins are one of the easiest embellishment to add to your cards. They add interest and shine to any sort of project, plus they lay relatively flat for mailing!
I've put together a collage of some cards I've made (I didn't realize how often I use sequins). Seems to be my go-to embellishment! Be sure to check out the links below to see each card in detail.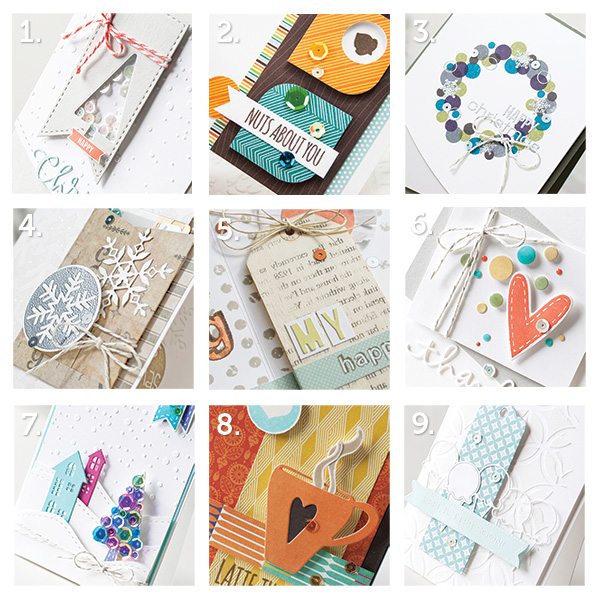 How I use Sequins:
1: Sequins are PERFECT for shaker cards. Fill up your shaker area and don't forget to mix colors and shapes together. You can see the card HERE.
2: Color match. Choose sequins that coordinate well together with pattern papers and stamping ink. You can see the card HERE.
3: Complete a shape by filling in with regular and shaped sequins. You can see the card HERE.
4: Create a mood! Use silver and gold for winter themed cards and bright colors for Spring and Summer. You can see the card HERE.
5: Add sequins to your art journal pages. They sit flatter than pearls and gems and add interest to your page. You can see the page HERE.
6: Mix sequins with colorful enamel dots and paper shapes. Have a party on a card! You can see the card HERE.
7: Fill a shape! Use a variety of sequins to fill an entire shape with color and shine! You can see the card HERE.
8: Draw the eye to your focal point on your card. Just a couple helps pull you in! You can see the card HERE.
9: Add a few sequins to a larger blank area to pull your design together. You can see the card HERE.
Next up is my 10th way to use them! How about decorate a tree!
I've used a combination of sizes and shapes to compliment my simple little tree.
The light color sequins give a nice winter feel, plus it just seemed right!
I created a quick little video to show how this card came together. You can view the video HERE.
Simon Says Stamp carries a plethora of sequins by many manufacturers. I have put together a reference photo of some of the sizes and shapes available in the Simon exclusive line.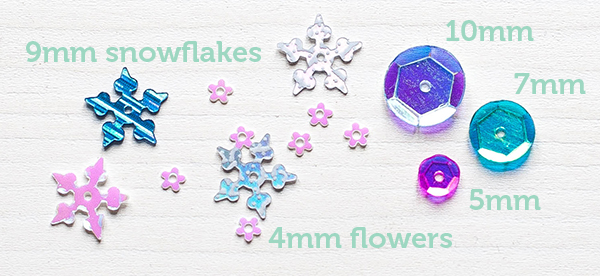 And finally, a blog post just would'nt be a blog post without a Blog Candy Alert!! Follow our blog via email and comment on this post for a chance to win a special blog candy!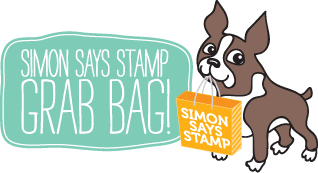 Thanks for stopping by today. Hope you can bundle up and stay warm!