Designer Spotlight and Winner's Post

We have 7 people in the Designer Spotlight for the Create Something Beginning With 'N' Challenge!
#32 Beulah Bee: Suzz says: Beulah's needle work is a beautiful frame to a pretty garden and butterfly. Her spirit lifting card and post have  you thinking about cherishing joy.
#69: Tricia Barber: Andrea says: I thought it was brilliant of Tricia to use her small holiday images in a grid-type of pattern instead of a traditional winter scene.  It still has all the wonderful elements of the season, but staged in bright and refreshing way.
#86 My stuff, my life: Anna-Karin says: What a great idea for the challenge, to make pendants with a music note theme. All of them are so pretty and I love the twisted wire. The Ice Resin gave them a wonderful shine.
#105 Macarena : Cheiron says: I just love this botanical card from Macarena. The beautiful botanicals and vibrant hues really caught my eye and the layering effect is wonderful.
#130 Nox: Sandra says: Gorgeous teeny tiny little journal. So much detail! Love the cover and all the details.
Anna-Karin says: This little journal is wonderful. The cover is absolutely gorgeous with great details, texture and finish and look at all those small little pages.
#152 Kelly: Maura says: I love the vintage feel of Kelly's Paris music note mini album. The black, gold and cream color scheme take me back in time. I am a fan of interactive albums and love how this one folds out to reveal little treasures.
#181 Crafting on the Rock :Anna-Karin says: This shaker star-shaped ornament, featuring a nighttime winter scene, is fantastic. So much detail on such a small space. I wish I could walk around in this little scene.
Barbara says: I love this little star  shaker ornament, it's very original! and I was struck by the design, it is full of details and the colors are perfect!
Congratulations everyone!
Please copy this spotlight badge, display it on the sidebar of your blog and if you could please link it to Simon Says Stamp!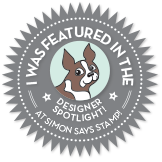 So who is the lucky winner of the $50 voucher?

Here are your random numbers:
175
Timestamp: 2015-11-21 17:59:58 UTC
Congratulations Gini Cagle 
and this is Gini's gorgeous 'Nature' inspired layout!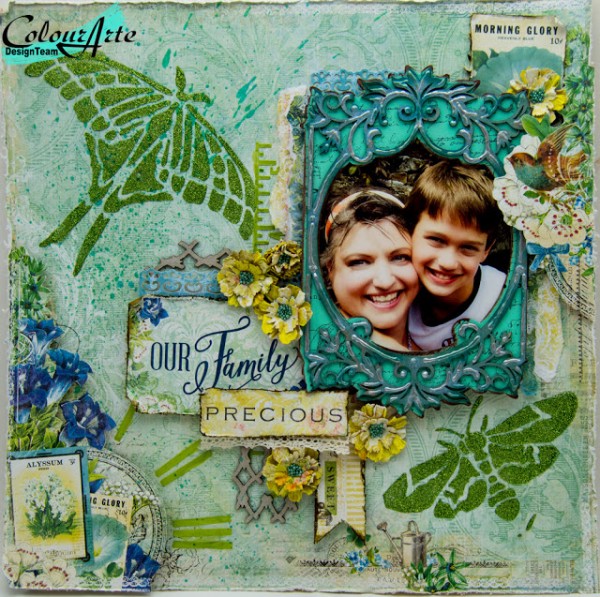 Congratulations! Please email us so we can explain how you can claim your prize, the address is on the sidebar.
Thanks to everyone who joined in with the challenge and we hope you will all join in our current challenge too!
luv
Lols and the DT