Kathy from The Daily Marker Hosts Your New Best Coloring Friend!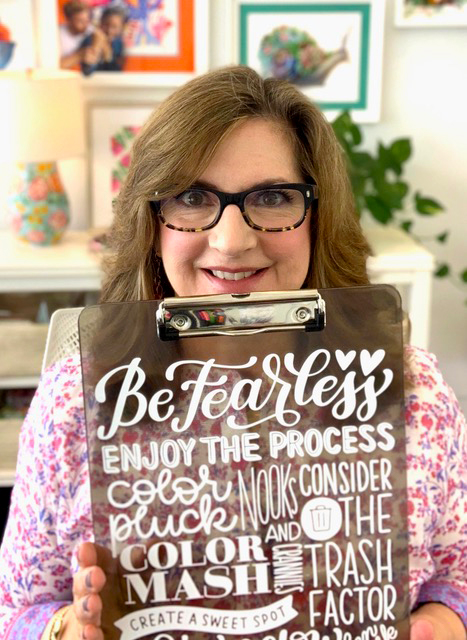 Hey there, coloring friends, we've got a special treat for you today brought to you by the talented Kathy Racoosin! Kathy hosts the wildly popular Daily Marker blog and also regular "virtual" coloring challenges that you can find using the hashtag #thedailymarker30day. Kathy's Road trip is on pause now due to the Pandemic, but we are excited to host her as soon as travel makes sense again. Kathy's attention to detail and sense of humor are second to none. We highly recommend following her and joining her challenges whenever possible.
Did you know that Kathy has a special Clipboard designed exclusively for crafters? This tool will be your new best friend when you color because no matter where you're sitting, using the tool will help you maintain good posture. You'll never be grabbing for a random magazine or "too small" book to use for a hard surface again! You'll find yourself much more comfortable during and after your coloring because you'll be positioning your coloring at the right angle. Plus, all the tips written on the clipboard will inspire your art!
Want to see the clipboard in action? Check out Kathy's awesome video for all the details!
SUPPLIES
| | | |
| --- | --- | --- |
| | The Daily Marker COLORING CHALLENGE… | |