Yippee for Yana: Simple One Layer Birthday Cards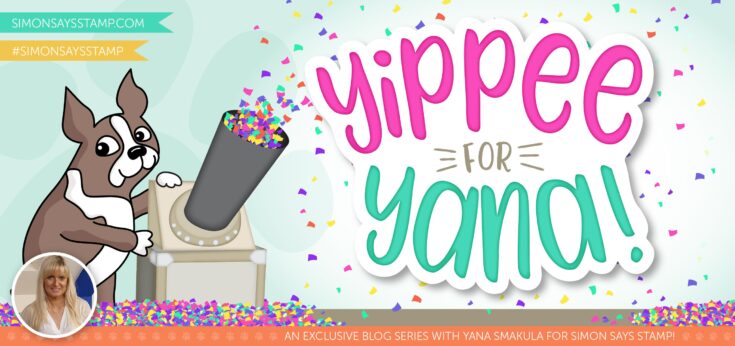 Hi friends! Happy Tuesday! One layer cards or "one layer wonders" as we like to call them are so great to have in your stash, especially for Birthdays as they can sneak up on us! Please join us in welcoming Yana Smakula back to our blog for the latest edition of Yippee for Yana! (Please note; our dear friend Yana is Ukrainian, to show support to our brothers and sisters in Ukraine, please see Yana's post HERE.)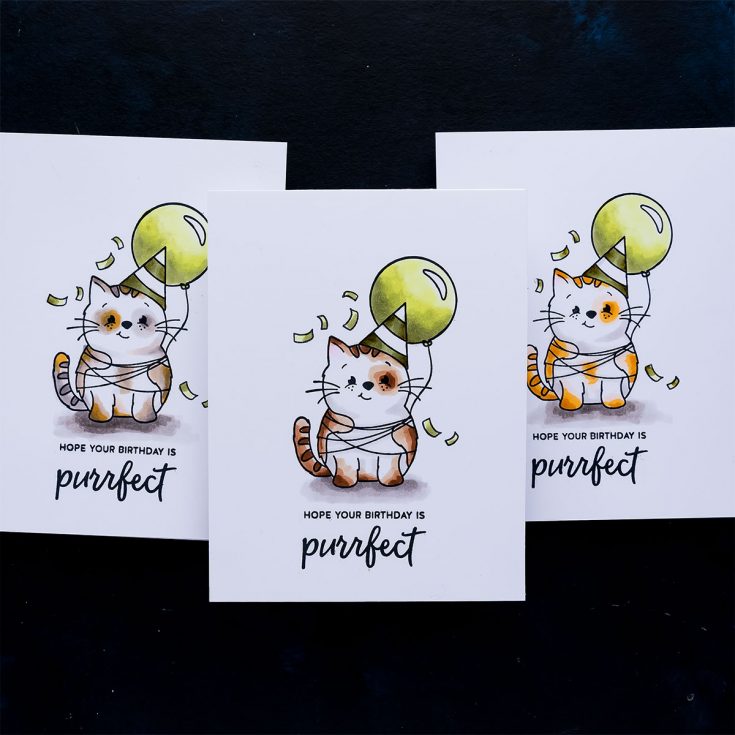 Hello, crafters, this is Yana Smakula for Simon Says Stamp! Welcome back for another Yippee For Yana video!
Today I'm going back to simple, one-layer stamping to create masculine Birthday cards. One-layer cards are super fun because they are easy to make and even easier to mail. I am using just one stamp set – Purrfect Birthday. When I first saw this stamp set, I couldn't help but smile and I thought: "Hey, this image would make the perfect focal point for a birthday card for any cat person out there".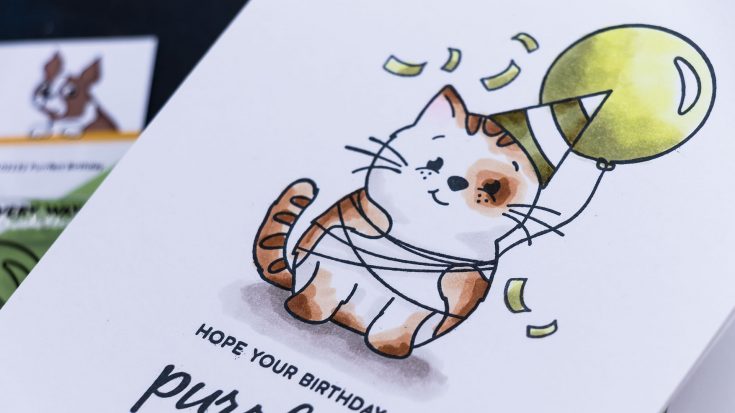 I love how the cat is a bit chubby and that balloon string wrapped around him or her adds just the perfect touch. This cat also reminds me of one of my Mom's cats, her name is Simona and she is super chubby and lazy and full of character.
I stamped this image onto Simon Says Stamp 130lb cardstock. This is my favorite paper for stamping and coloring with Copic markers and that's what I was planning to do for these cards. Also, this paper is fantastic if you are making a one-layer card because the marker doesn't bleed to the other side of the paper allowing you to have a truly one-layer project. I like to save this paper, so I don't make card bases using it, I just cut this paper to 4 1/4 x 5 1/2" panels, stamped on the panels, did my coloring, and then just added that panel onto a regular A2 card. But you can use it to make a card base and do your stamping directly there.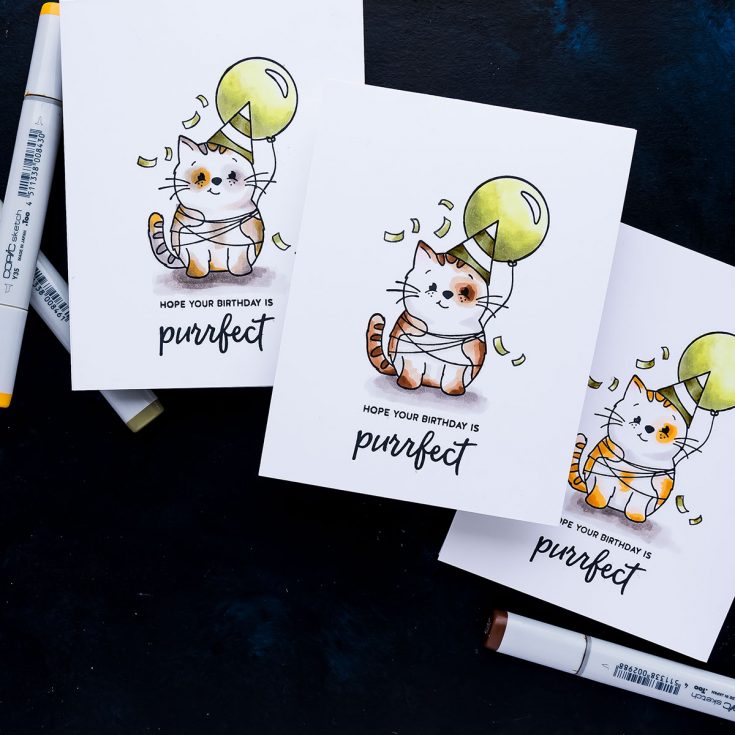 I used the mini MISTI stamping tool and Memento Tuxedo Black ink to stamp these kitties. I wanted to do simplistic coloring. I first added a shadow to help ground my kitty and for that, I used warm gray colors – W5, W3, and W1. Instead of grays, you could use other colors, maybe green to mimic grass or yellow or pink or purple to have the cat sitting on a rug. You can be really creative, even though the ground or the object the cat is sitting on isn't stamped, we can definitely create the illusion of it using our coloring mediums.
As for the cat, I didn't color her completely. I added spots of colors and I didn't do any blending. I used E31, E33, and E37. The image of the cat has some detail added, telling you where you can add the spots. You can follow that stamped detail and also add in your own.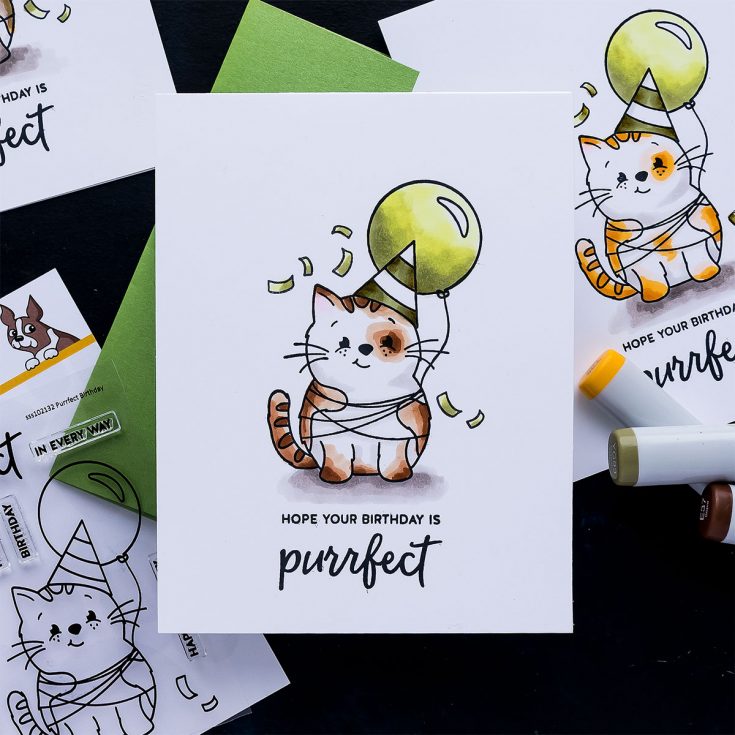 There's that balloon string wrapped around the cat, so adorable! To emphasize it, I used a light gray W1 marker to add subtle shading under that string. Next, the party hat and the balloon were colors muted green. I used YG93 and YG95 for the hat, and then YG00 and YG93 for the balloon. The YG00 and YG93 do not blend together at all, you can see these two colors just don't work together, but I managed to do the blending by adding a touch of the YG93 to the YG00 marker. I did that by kissing the tips of the two markers. You want the darker marker at the top so that the darker ink goes into the lighter ink marker. That temporarily changes the color of that lighter marker allowing you have a better blend. Still, the blend wasn't perfect, but I kind of liked that blotchy coloring, it went with the rest of the coloring style on this card.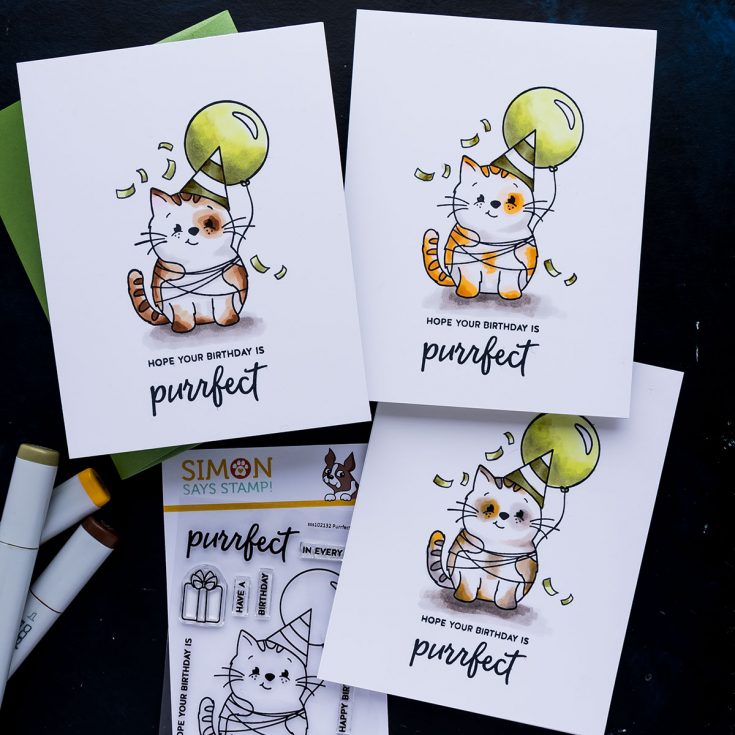 I adhered my colored panels to A2 card bases and that created my super simple one-layer birthday cards. Have fun stamping!
SUPPLIES:
Simon Says Clear Stamps PURRFECT…

Simon Says Stamp MEGA THICK WHITE…

Simon Says Stamp WHITE A2 TOP FOLD…

MINI MISTI PRECISION STAMPER 6×7…

Memento TUXEDO BLACK DEW DROP Ink Pad…

Simon Says Stamp Tape DOT RUNNER AND…

Copic Sketch Marker W5 WARM GRAY NO.5…

Copic Sketch MARKER W3 WARM GRAY Grey

Copic Sketch Marker W1 WARM GRAY No. 1

Copic Sketch Marker E31 BRICK BEIGE…

Copic Sketch MARKER E33 SAND Beige

Copic Sketch Marker E37 SEPIA Brown

Copic Sketch Marker E51 MILKY WHITE…

Copic Sketch Marker Y35 MAIZE Bright…

Copic Sketch MARKER YR14 CARAMEL

Copic Sketch Marker RV00 WATER LILY Pink

Copic Sketch Marker YG00 MIMOSA…

Copic Sketch Marker YG95 PALE OLIVE…

Copic Sketch Marker YG93 GRAYISH…
Ways to support Ukraine:
If you are looking for ways to support Ukraine, we encourage you to visit this page on Yana's blog: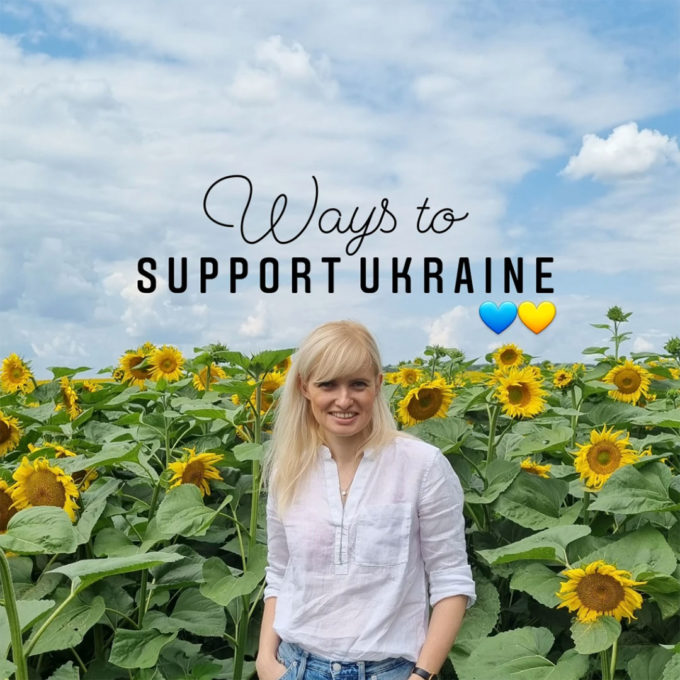 Thanks so much for stopping by today and thanks to Yana for being our guest!