Weekender with Wanda + Tim Holtz Distress Ink Color Pop! Carved Pumpkin!
Hi creative friends! This edition of Weekender with Wanda is pretty fun, because it is also Color Pop Day! I love sharing the newest Tim Holtz color with you each month here on the Simon Says Stamp Blog. The color for October was Carved Pumpkin! So perfect, don't you think?  This latest installment in our Color Pop series is number 10, which means there are only two more colors left. I'm sort of sad about that part! Carved Pumpkin was a great choice for Fall.  This is a beautiful, deep, warm orange and will be great for many things – leaves, pumpkins, Summer….anything!  I'm hooked for sure! Since it is Thanksgiving week, I wanted to make a project you could use for your holiday dinner table – some place cards. If you don't want to make place cards, you can easily turn this project into a lovely card. I paired Carved Pumpkin with other warm tones of Mustard Seed, and Brushed Corduroy.
Here is the swatch for Carved Pumpkin. You can see that it is brighter than Ripe Persimmon, and just a little deeper than Spiced Marmalade. Truly the perfect orange I think.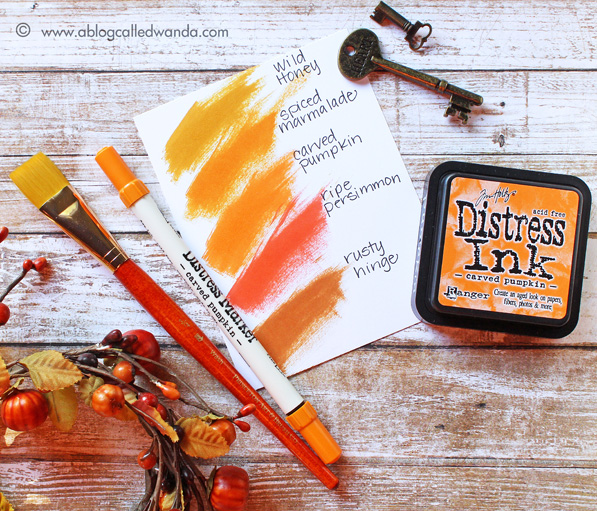 I made Thanksgiving place cards for my little family (even Buddy!). The finished cards are 3 and a half square. I cut the place cards out of kraft card stock for a more homey, cozy feeling. The white portion of the cards is the awesome Ranger watercolor paper. I used the Tim Holtz Blueprints stamps for the pumpkin image.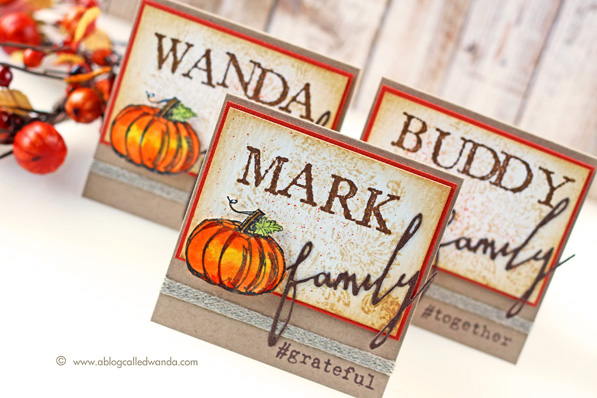 I used some Hero Arts Alphabet stamps to write our names. You can use any alphabet stamps or dies that you have for this project. I stamped our names in Brushed Corduroy Distress Ink. the background is the pretty Distress Damask Stamp in Antique Linen Distress Ink. I added rustic linen ribbon and a beautiful die cut. Then finished off with the Hashtags stamps.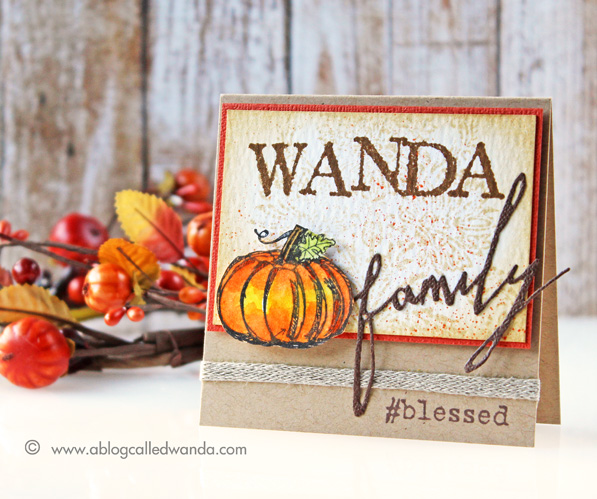 This is my color palette for this project. I watercolored with my Distress Markers to make the pumpkin.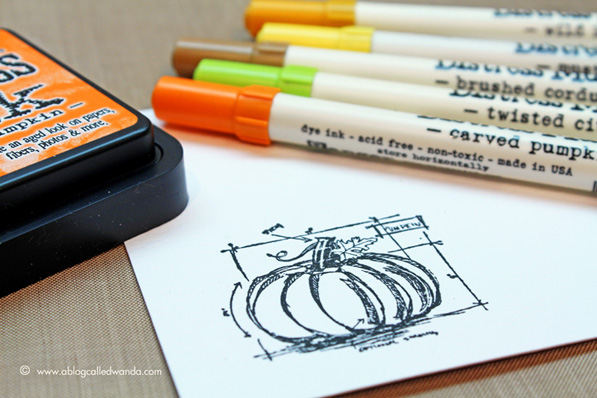 First, I stamped the Pumpkin Blueprint onto watercolor paper. Then I took my Distress Markers and colored directly onto the paper. Next, I used a water brush to move the colors together and blend them with each other. This is such a fast and easy technique – and a good way to use your markers!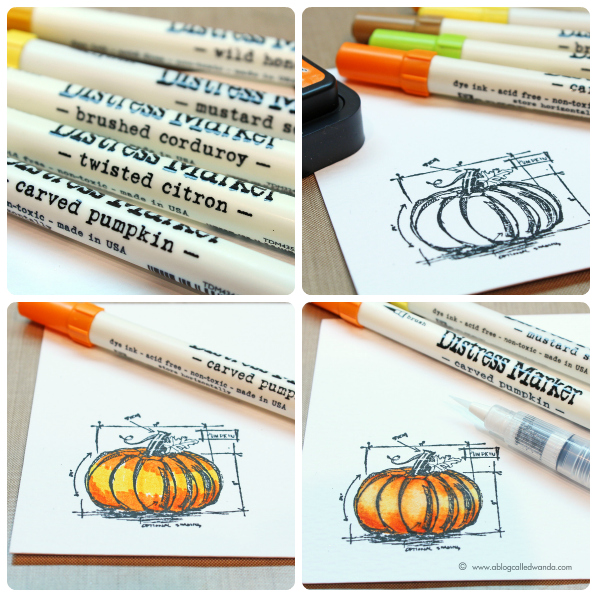 Here is a close up of my background layer. I stamped the Distress Damask stamp onto watercolor paper using Antique Linen ink. Then I inked the edges of the panel with Antique Linen and Brushed Corduroy inks and a sponge dauber. Finally, I used the Tim Holtz Spritzer Tool and the Carved Pumpkin Marker to spritz some ink dots over the image.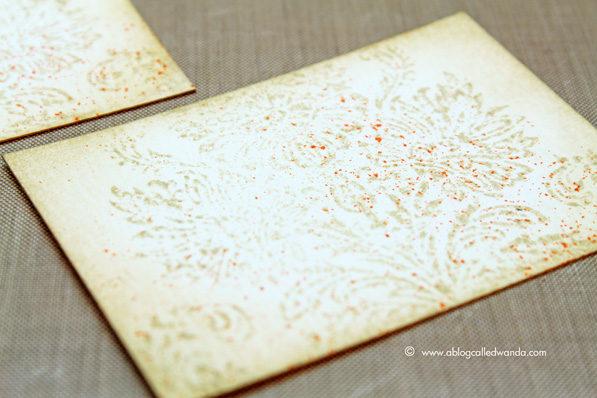 I die cut the Family Thinlit die from rich brown paper.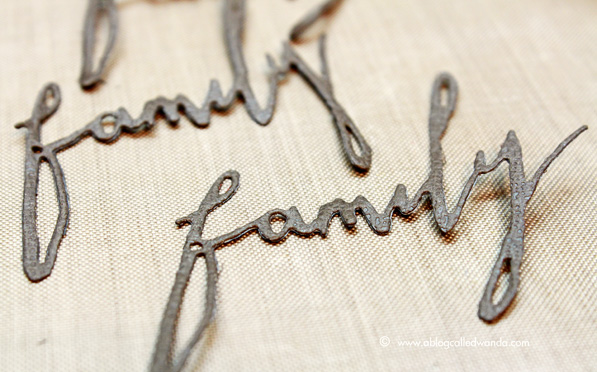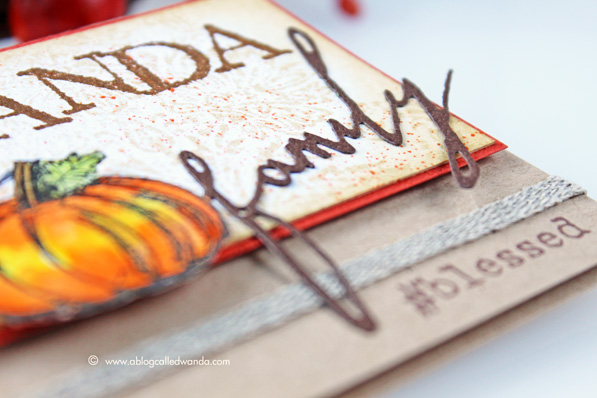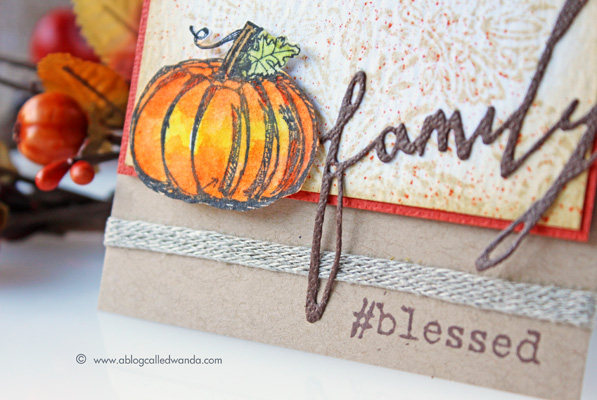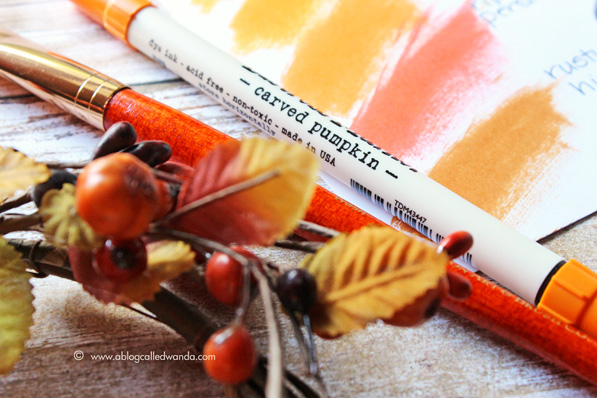 I hope you will be inspired to craft something for your holiday table!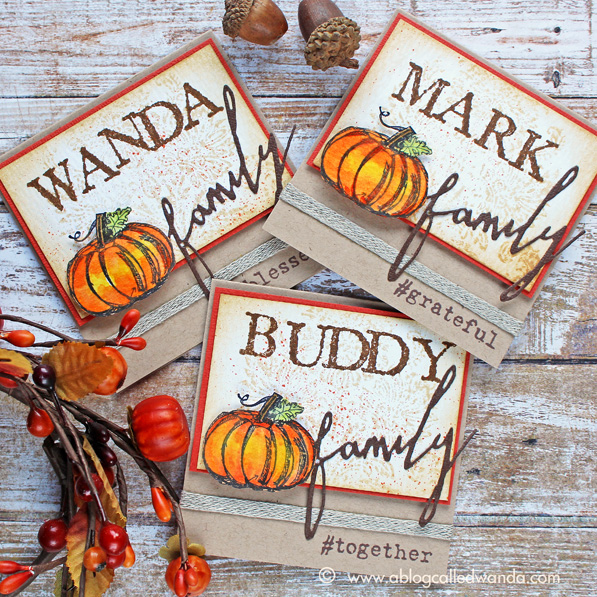 Thank you so much for joining us all year long for this fun feature. The color for November is Lucky Clover, and man is it gorgeous!  I'll be back soon with another Color POP! In the meantime, happy creating, and Happy Thanksgiving!