True Scrap Class GIVEAWAY!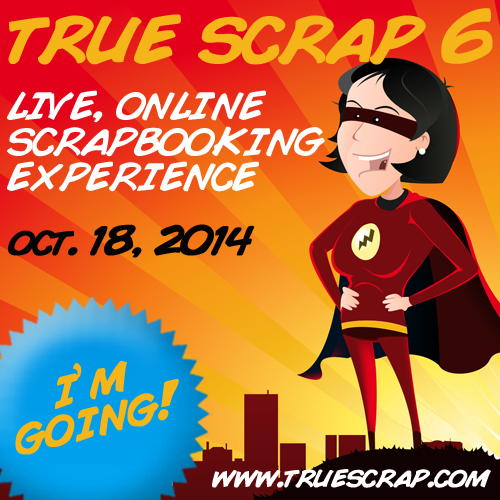 We're giving away one spot in this one-of-a-kind event.
Here's what you need to do:
Visit True Scrap and watch the short video at the top of the page.
Return here and leave a comment below by midnight, October 9, about which class you're most excited about.
Check back on 10/10 to see if you won!
And here's something for EVERYONE… Not sure you'll be lucky enough to win a spot? No worries… you can use coupon code "HERO" at checkout to save 20% off the regular registration rate. Just head over to True Scrap and get yourself signed up! (Coupon expires 10/13).
About True Scrap: True Scrap blends the best of on-demand, web-based learning with the excitement and energy of a live, in-person event. True Scrap events have delighted thousands of ecstatic students over the past three years. Produced by Lain Ehmann with previous instructors ranging from Heidi Swapp to Shimelle Laine, True Scrap events are sure to inspire, entertain, and educate. Find out more at True Scrap.
Rules and guidelines:
One entry per person, please. Contest closes to entries on Thursday, 10/9 at midnight Pacific. Winners will be chosen by random drawing on Friday, 10/10 and will be posted on Truescrap.com, and spots must be claimed by Sunday, October 12. If you have already purchased a spot and subsequently win a spot, you may transfer your prize to another person or receive a credit from your original purchase towards a future True Scrap event. No cash refunds will be given.