Tim's Tags Christmasfied!
Happy Friday everyone!! It's Shari here with something special. Last month Heidi and I had the opportunity to visit Tim Holtz and Mario Rossi in Prescott AZ where we played in Tim's studio. There was lots of laughter, Christmas music, 3:00pm coffees and amazingly enough… creating!
We decided to do a spin on Tim's 12 tags for 2015 where each of us used a tag as inspiration and Christmasfied them! We were each working away on our own versions so I didn't have a chance to see exactly what everyone was using, but will do my best to explain.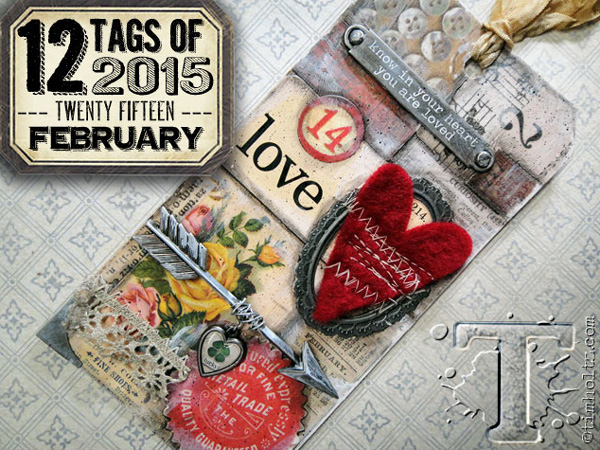 Tim chose to use the February tag for his inspiration. He started by using the Festive Ephemera pack as the base by gluing them down randomly. He used a Black Soot marker to outline the ephemera and smudged it with his finger. Picket Fence Distress paint was used to distress areas of the tag. From there he die cut a heart from this really cool vintage felt and sewed it in place using various stitches over an Industrious sticker frame. Then he used some Idea-ology pieces and stained Crinkle ribbon to finish it off.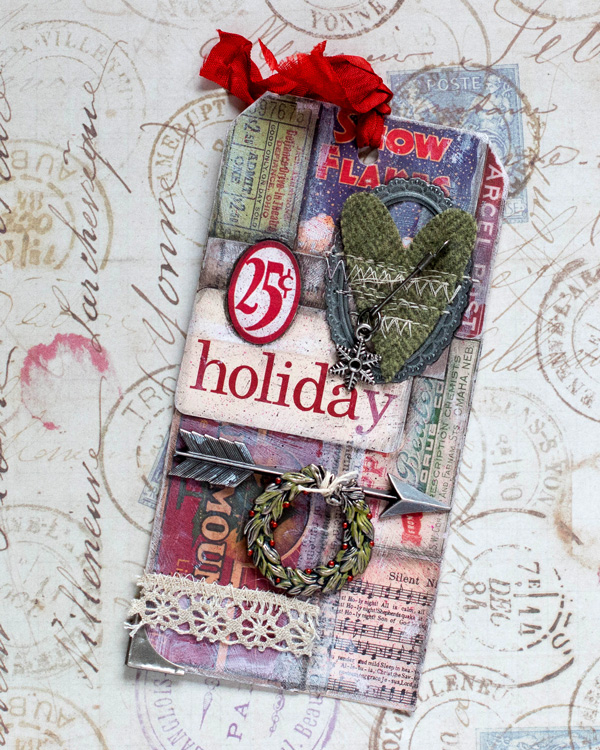 Tim's supplies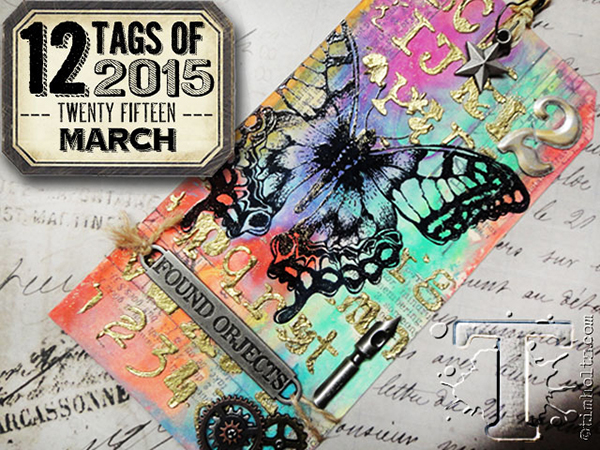 Heidi used the March tag for her inspiration where she changed out the butterfly and used a Christmas tree image. She started out covering areas of her tag with music tissue tape and used the marbling technique use bright Distress paints. The next step was to stamp the tree using black Archival ink. She stamped and cut a mask of the tree and set in in place. From there she used the Christmas stencil with Texture paste. Before the paste was dry, she used Platinum embossing powder and heated it with a craft tool. Once she removed the mask, she used stars and word band to finish it up.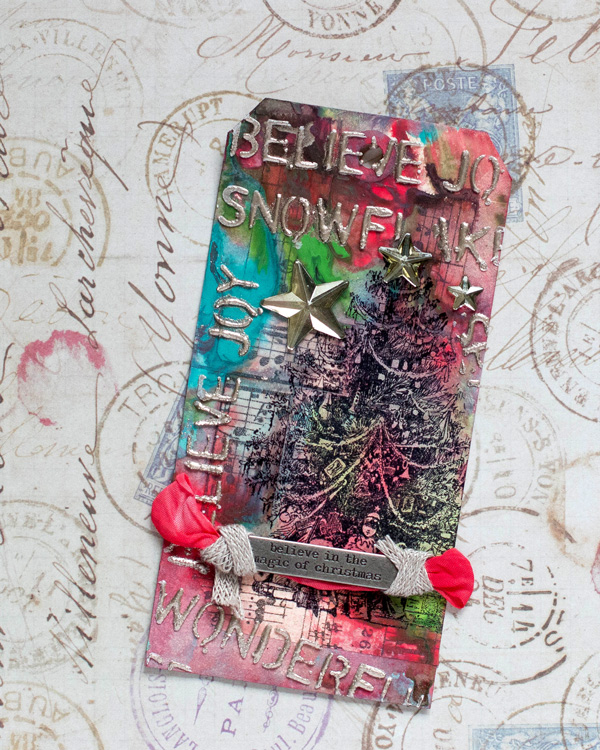 Heidi's Supplies
I took inspiration from the November tag and switched out the pumpkin for a poinsettia. I used the Linen stamp with Picket Fence Distress paint for the background. Once the paint dried I used Walnut Stain and Evergreen Bough Distress stains. My favorite technique for this tag was using silver foil on areas where I had applied strokes of a glue stick.   I stamped and colored the Poinsettia on Watercolor paper, the used Distress Markers as my paint. I die cut Tidings from cork and used tiny brads to affix it on place.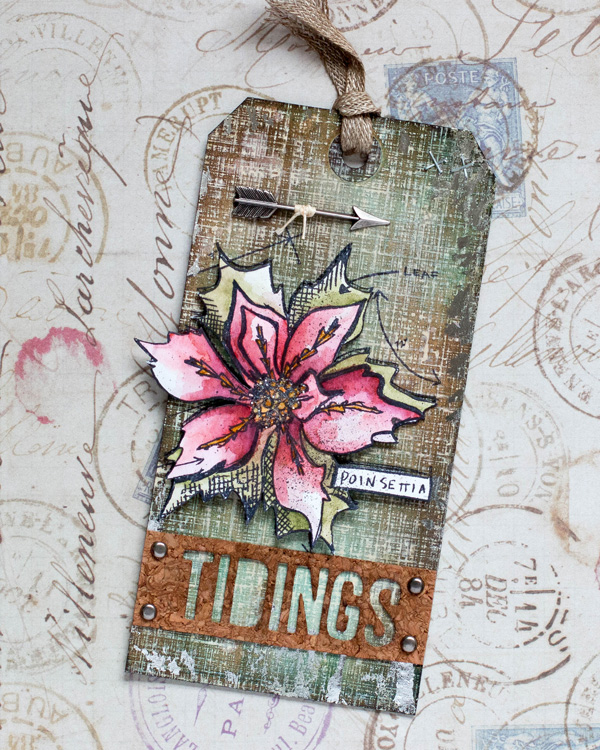 Shari's Supplies
Thanks for stopping by today, hope you enjoyed this special post today. Oh… before I go, I have Blog Candy Alert!! Follow our blog via email and comment on this post for a chance to win a special blog candy!
Have a great weekend!