Throwback Thursday – STAMPtember® Edition!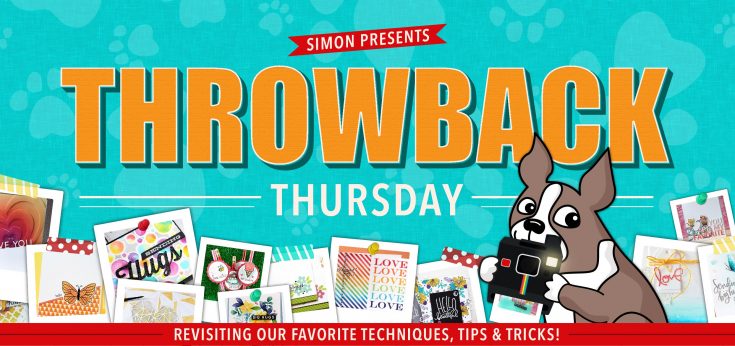 Welcome to another edition of Throwback Thursday—a trip back in time! For each throwback, we'll be spotlighting fantastic cards and projects using products from previous releases. The new stuff is always SO fun, but think about all of those great products you've collected and set aside. They are STILL AWESOME! And we want to inspire you with fantastic inspiration from our creative archives.
Oh my goodness! We are on the veritable BRINK of STAMPtember®, and we couldn't be more excited! It's seriously like Christmas and our birthday all rolled into one with the addition of the biggest crafty celebration on the planet! We hope you are STOKED, because WE sure are!
To whet your appetite, we're throwing it back to STAMPtember® 2019, and sharing inspiration from last year's extravaganza. Our STAMPtember® release is always huge, and you might remember some pretty spectacular products from last year's STAMPtember® collection. In celebration of the upcoming month of stampy happiness, let's take a look at some glorious cards created with goodies from our 2019 STAMPtember® release!
First off is this adorable birthday card design by Jennifer McGuire: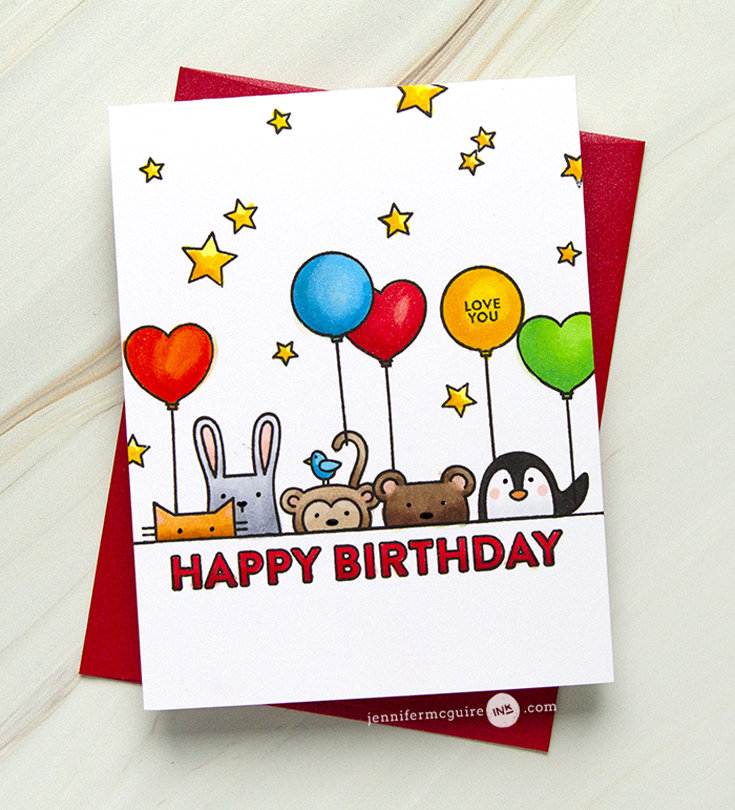 STAMPtember® is filled with gajillions of products for so many occasions. There's something for absolutely EVERYONE! Jennifer created this adorable card with the Critter Crowd stamp set that was a part of our 2019 STAMPtember® celebration. You can see this card and four others from the release on Jennifer's blog HERE. And of course, there's a fabulous video, too!
Jennifer's supplies


Next, let's throw it back to this spooky design by Laura Bassen: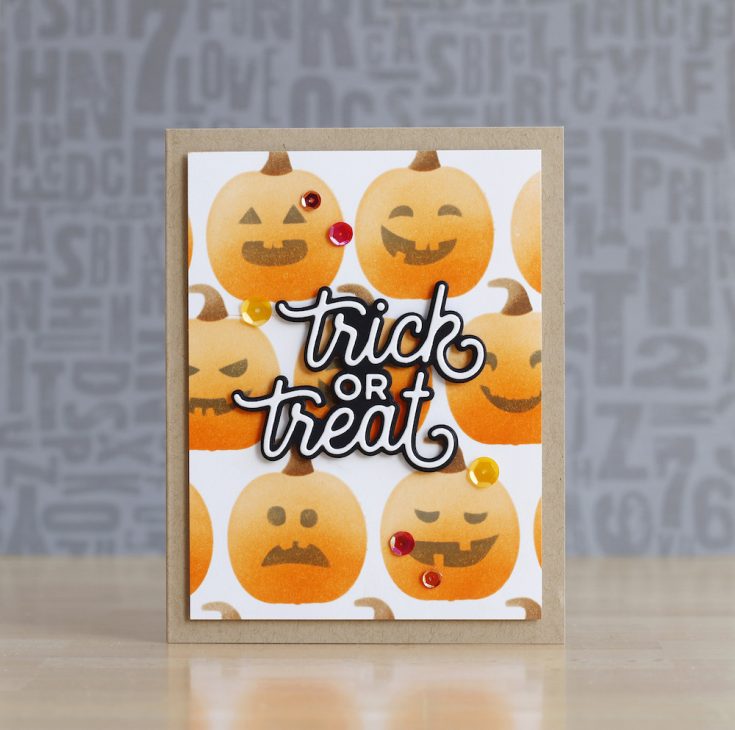 As we slide ever closer to fall, you're sure to be excited about Halloween creations, and STAMPtember® always has lots to offer! Laura Bassen created this spooky cute design using the Trick or Treat die as well as the Jack O'Lanterns stencil that was part of last year's release. Laura shared this card and another Halloween design on our blog HERE, and of course there's an accompanying video as well!
Laura's supplies

And let's not forget this adorable Christmas card designed by Cathy Zielske: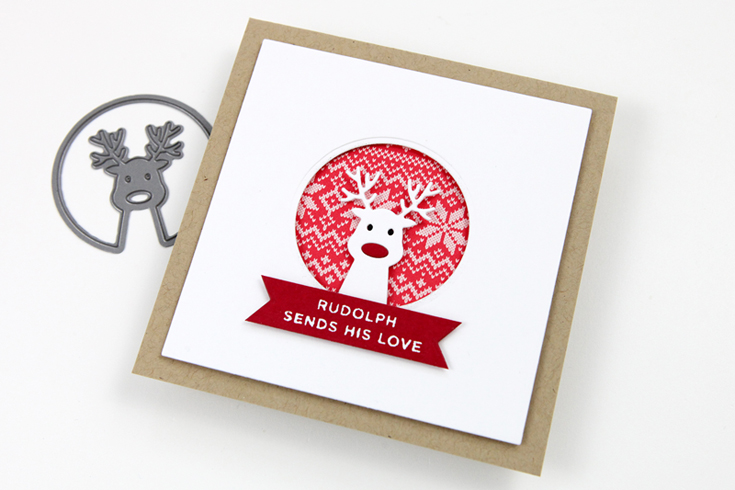 If Halloween isn't your thing, STAMPtember® will inspire your Christmas card making! It's never too early to start, right? Cathy created this adorableness with the Ho Ho Deer die and the Tabbed Sentiments Holiday stamp set from 2019's STAMPtember® release. You can see Cathy's original post HERE, and if you want to see how she created this card and another holiday one, be sure to check our her video HERE.
Cathy's supplies

And finally this fun birthday shaker card by Jill Dewey Hawkins: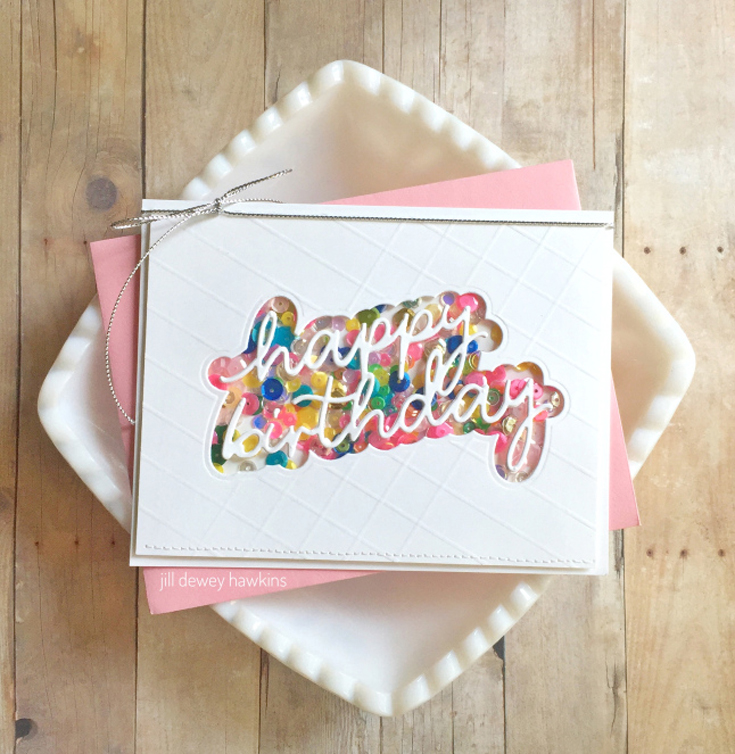 Birthdays are a year-long handmade card celebration, and when you can create a card as pretty as this, it's a huge win! You will find lots of awesome dies in our newest STAMPtember® release that will get your creative juices flowing. Jill used the Scripty Happy Birthday die from last year's release to create this fun shaker card. Shadow word dies make it a snap! You can check out her original blog post HERE.
Jill's supplies

Did you know that we have inspiration galleries on our website showcasing project ideas for all of our releases and card kits? It's a veritable treasure-trove of terrific ideas just waiting to inspire you, and you are invited to share your projects, too! You can find all of the Simon release galleries HERE and galleries for our monthly card kits can be found HERE. Scroll through today, and maybe you'll find one of YOUR projects linked there!
Thanks for throwing it back with us and checking out these cool projects from four talented ladies!
And the countdown to STAMPtember® 2020 is on! We are only five days away! You won't want to miss it.