Throwback Thursday – Fabulous Projects You Might Have Missed!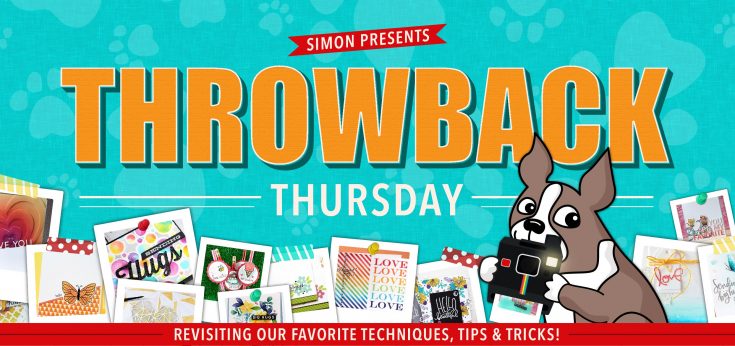 Welcome to another edition of Throwback Thursday—a trip back in time! For each throwback, we'll be spotlighting fantastic cards and projects using products from previous releases. The new stuff is always SO fun, but think about all of those great products you've collected and set aside. They are STILL AWESOME! And we want to inspire you with fantastic inspiration from our creative archives.
Soon we'll be releasing another amazing DieCember® collection (just WAIT until you see!), but let's take a look back at a collection that made its appearance last year. You might remember some pretty spectacular products from our Fun & Festive collection. Below you'll find four inspiring cards created with goodies from this festive holiday release!
First off is this super cute shaped card by Jennifer McGuire: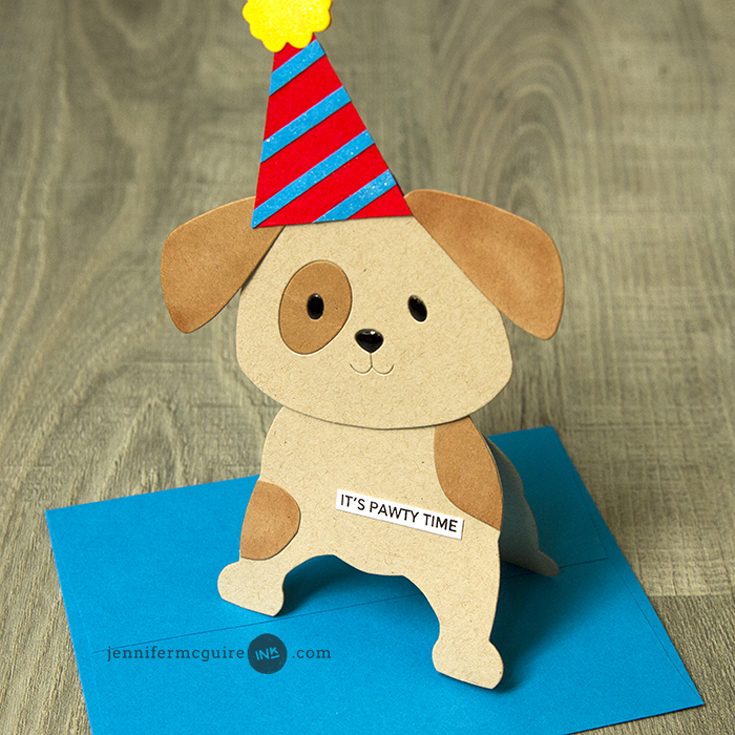 Shaped cards are the cutest, but make it a puppy shaped card, and it's just over the top adorable! Jennifer used several products from the release in this design including Big Picture Book Puppy, Standing Body, and Tails, as well as the Punny Animals stamp set. You can see Jennifer's original post HERE, and of course she shared an awesome video that includes tons of products from the Fun & Festive release. You can see that video HERE.
Jennifer's supplies


Next, let's throw it back to this stunning and festive design by Nina-Marie Trapani:
The absolutely stunning Mele Kalikimaka stamp set from our Fun & Festive release looks utterly magnificent on this card! I love how the CZ Design Merry die gives this card a modern feel. Nina shared this design in late October of 2018 right here on our blog which you can find HERE to see more. And if you love videos, you can see how she created it HERE on our YouTube channel!
Nina-Marie's supplies

And let's not forget this beautiful stitched card designed by Laura Bassen: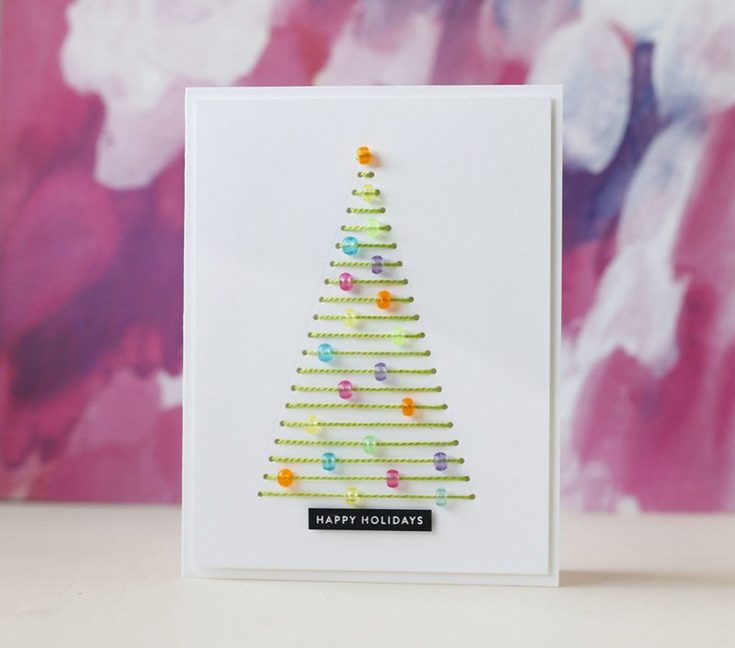 Laura die cut the Christmas Tree Stitching Die on white cardstock, and with a few pulls of a needle threaded with green embroidery floss, a merry little tree appeared! Such a clean, graphic, and eye-catching design! Laura shares a cute story about where those beads came from on her original blog post that you can find HERE.
Laura's supplies

And finally this lovely Christmas scene card by Cathy Zielske: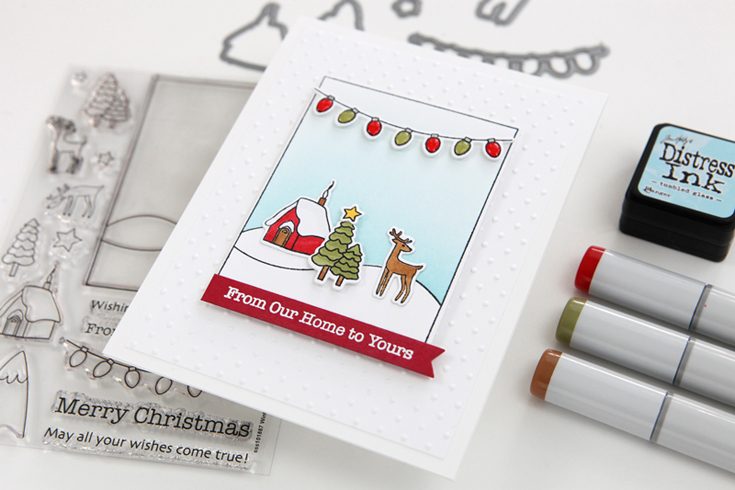 The sweet stamps in the Winter Scene stamp set create lovely scenes for winter or Christmas. Cathy's clean style really makes this gorgeous design SHINE. You can check out Cathy's original blog post HERE and see how she created the card in a fun and festive YouTube video HERE.
Cathy's supplies

Did you know that we have inspiration galleries on our website showcasing project ideas for all of our releases and card kits? It's a veritable treasure-trove of terrific ideas just waiting to inspire you, and you are invited to share your projects, too! You can find all of the Simon release galleries HERE and galleries for our monthly card kits can be found HERE. Scroll through today, and maybe you'll find one of YOUR projects linked there!
Thanks for throwing it back with us and checking out these cool projects from four talented ladies!