Throwback Thursday – STAMPtember® Edition!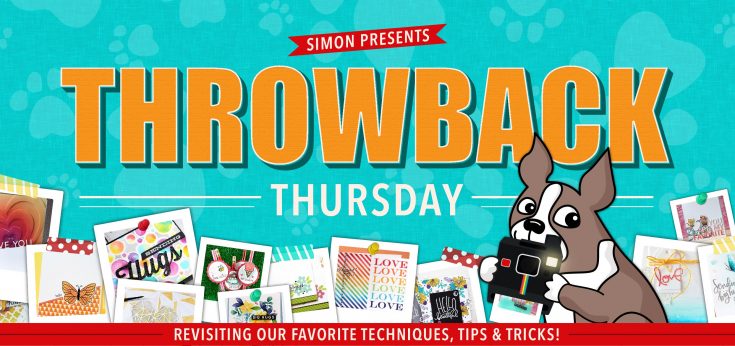 Welcome to another edition of Throwback Thursday—a trip back in time! For each throwback, we'll be spotlighting fantastic cards and projects using products from previous releases. The new stuff is always SO fun, but think about all of those great products you've collected and set aside. They are STILL AWESOME! And we want to inspire you with fantastic inspiration from our creative archives.
Oh my goodness! We are on the veritable BRINK of STAMPtember®, and we couldn't be more excited! It's seriously like Christmas and our birthday all rolled into one with the addition of the biggest crafty celebration on the planet! We hope you are STOKED, because WE sure are!
To whet your appetite, we're throwing it back to STAMPtember® 2018, and sharing inspiration from last year's extravaganza. Our STAMPtember® release is always huge, and you might remember some pretty spectacular products from last year's STAMPtember® collection. In celebration of the upcoming month of stampy happiness, let's take a look at some glorious cards created with goodies from our 2018 STAMPtember® release!
First up is this beautiful project from Nichol Spohr: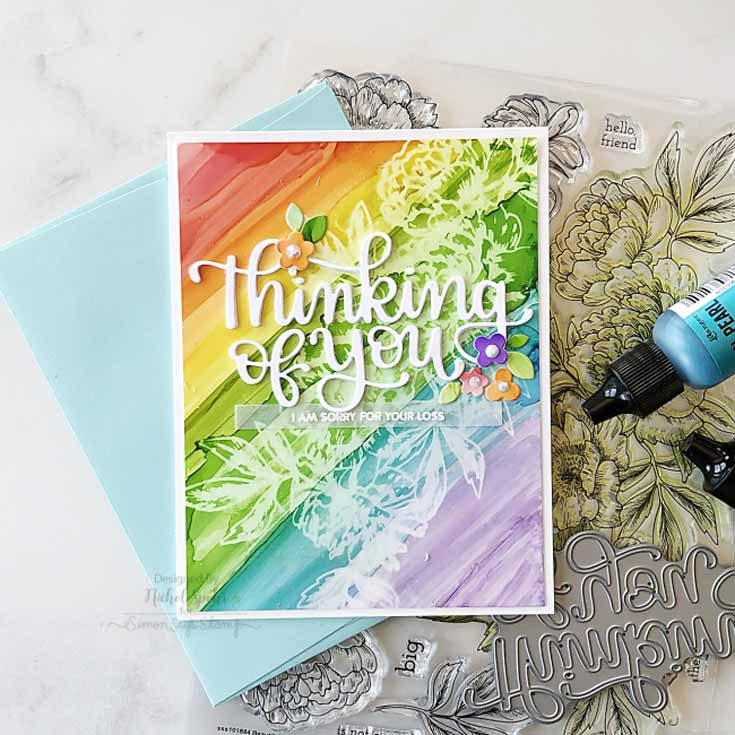 Alcohol Pearl Inks, Yupo paper, and Alcohol Lift Ink were all a part of the magic that Nichol created with this gorgeous design. The backbone is of course the Beautiful Flowers 2 stamp set that was released last STAMPtember®. You can watch her create this card on YouTube HERE, and you can see Nichol's original post HERE.
Nichol's supplies


Next, let's throw it back to this clean and graphic design from Kristina Werner: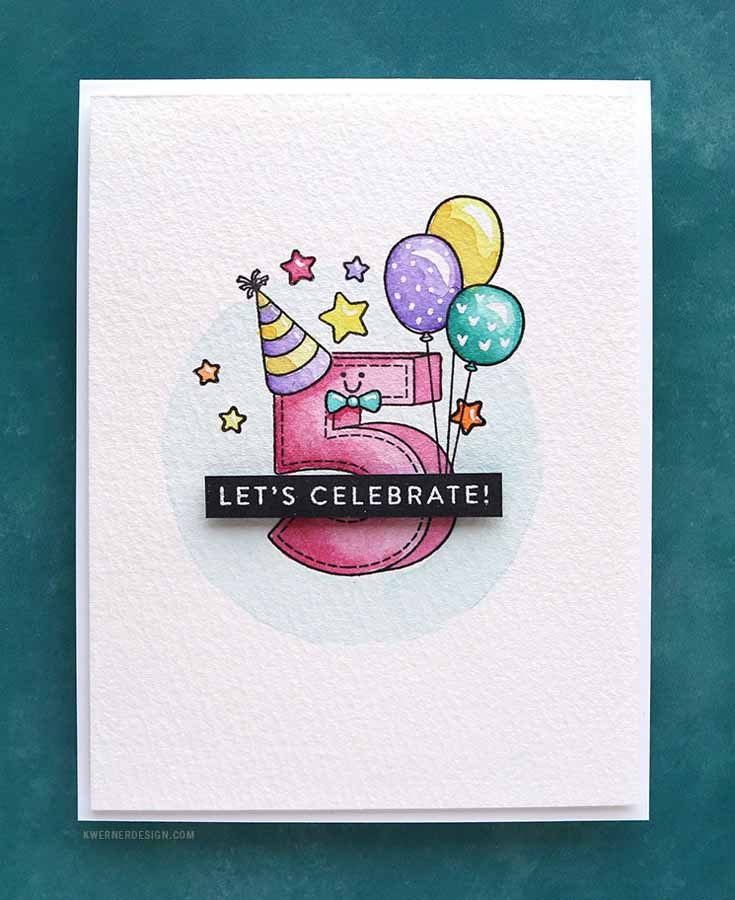 No matter the number of years (birthday or anniversary or whatnot), the Birthday Numbers stamp set and coordinating dies are perfect for creating custom cards. I love how Kristina added balloons, a party hat, a bow tie, and a smile to this adorable number five. You can find Kristina's original blog post HERE, and you can see this card come together on YouTube HERE.
Kristina's supplies

And let's not forget this totally spooky design from Jessica Frost-Ballas: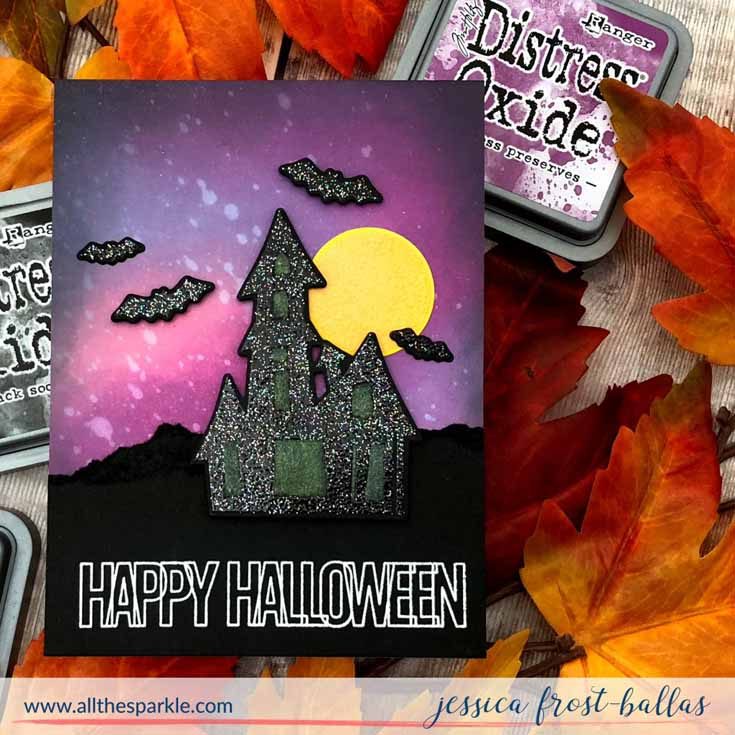 Super cool ink blending spritzed with water and glow in the dark embossing powder are all a part of the eerie Halloween design that Jessica scared up using the Bwahaha stamp set and coordinating dies released last STAMPtember®! That sparkly haunted house is unreal! You can find a link to Jessica's original blog post HERE, and you can also see her create this card on YouTube HERE.
Jessica's supplies

And finally this cutie pie card from Heather Ruwe: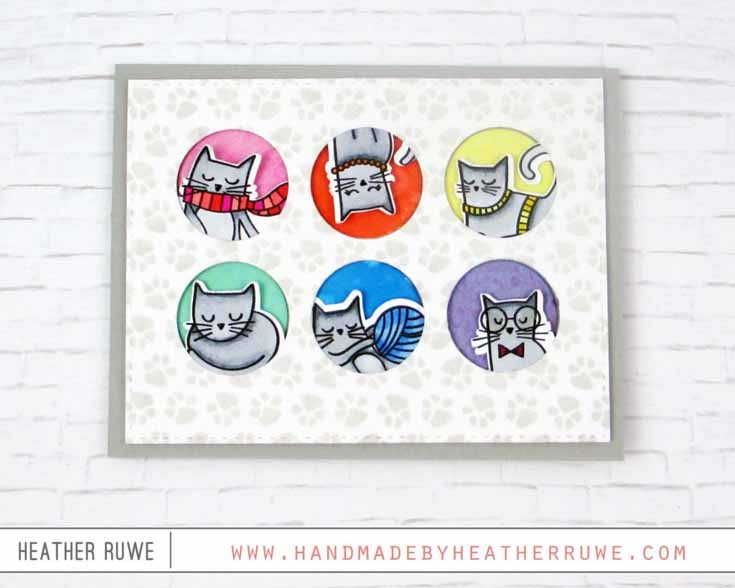 Heather admits that she's not a cat person, but who can resist the Right Meow stamp set? These cool kitties look so cute frolicking about in the Repeating Circles die. I think I need a scarf like the feline in the top left! You can check out Heather's original blog post HERE.
Heather's supplies

Did you know that we have inspiration galleries on our website showcasing project ideas for all of our releases and card kits? It's a veritable treasure-trove of terrific ideas just waiting to inspire you, and you are invited to share your projects, too! You can find all of the Simon release galleries HERE and galleries for our monthly card kits can be found HERE. Scroll through today, and maybe you'll find one of YOUR projects linked there!
Thanks for throwing it back with us and checking out these cool projects from four talented ladies!