Throwback Thursday – Fabulous Projects You Might Have Missed!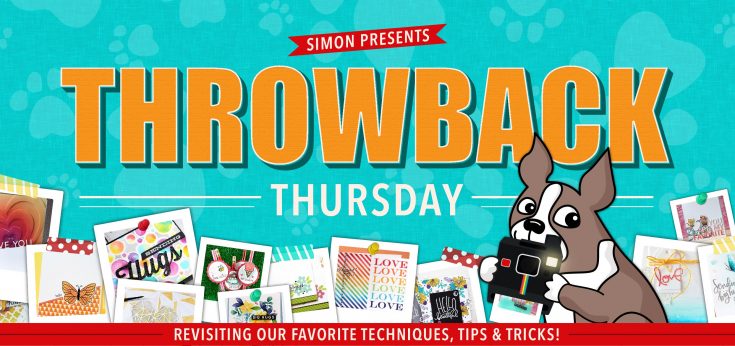 Welcome to another edition of Throwback Thursday—a trip back in time! For each throwback, we'll be spotlighting fantastic cards and projects using products from previous releases. The new stuff is always SO fun, but think about all of those great products you've collected and set aside. They are STILL AWESOME! And we want to inspire you with fantastic inspiration from our creative archives.
Recently we debuted our fabulous Celebrate You collection, but let's take a look back at a collection that made its appearance last year.  You might remember some pretty spectacular products from our Sending Sunshine collection. Let's take a look at some inspiring cards created with goodies from this inspiring release from 2018!
First up is this gorgeous project from Yana Smakula: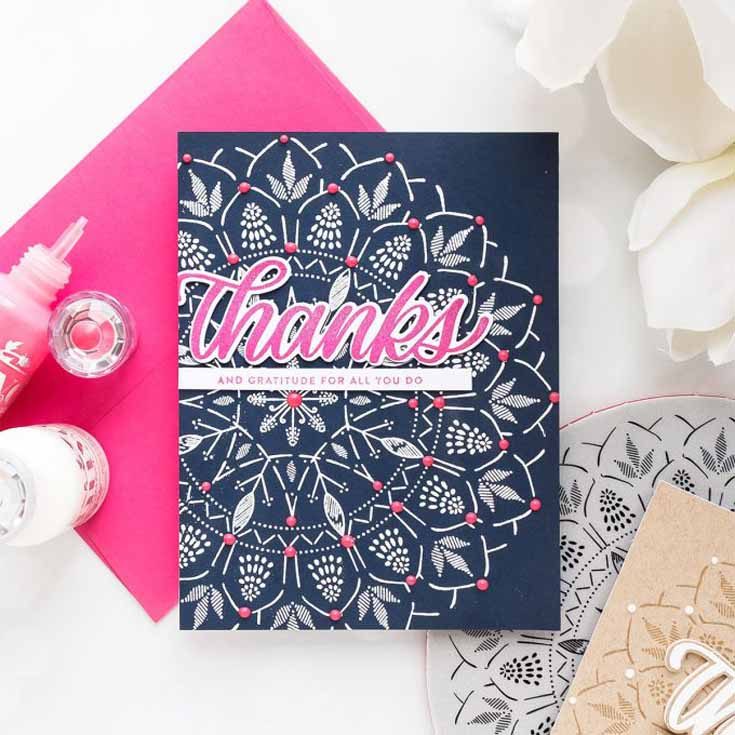 Yana's navy beauty features the Bohemian Lace background stamp. We love how she accented points of the stamp with Nuvo Drops in Carnation Pink. Want to know how Yana created this beauty? You can watch her in action on YouTube HERE. You can see Yana's original post HERE.
Yana's supplies


Next, let's throw it back to this pretty design from Amanda Korotkova: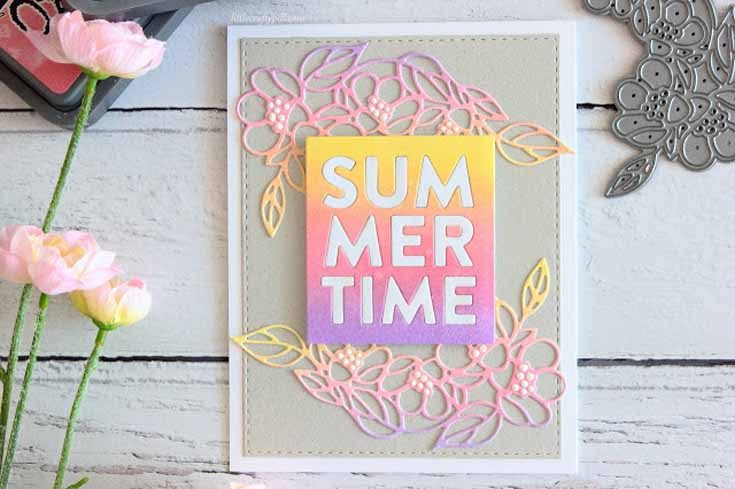 This gorgeous design has us longing for summer! Amanda created this pretty card using two dies from the Sending Sunshine release—Summertime and Flower Cluster. If you love this design, you can check out a tutorial by Amanda on YouTube HERE. You can find Amanda's original blog post HERE.
Amanda's supplies

And let's not forget this simple yet wonderful design from Cathy Zielske: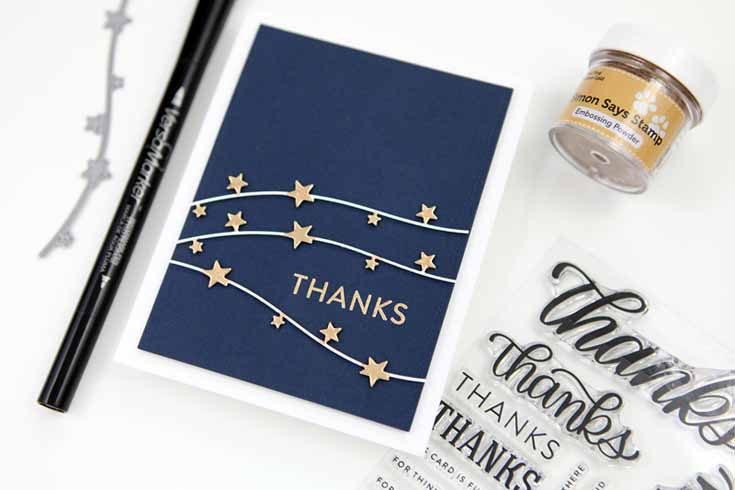 The festive Star Stream die shimmers in gold against a deep navy background on this graphic design by Cathy. We love how she used three sections of the Star Stream and placed her sentiment between the second and third line of stars. Magnificent design! You can find Cathy's original blog post HERE. In addition, Cathy shared how she created this card in a video that you can see HERE.
Cathy's supplies

And finally this fun card from Lisa Addesa: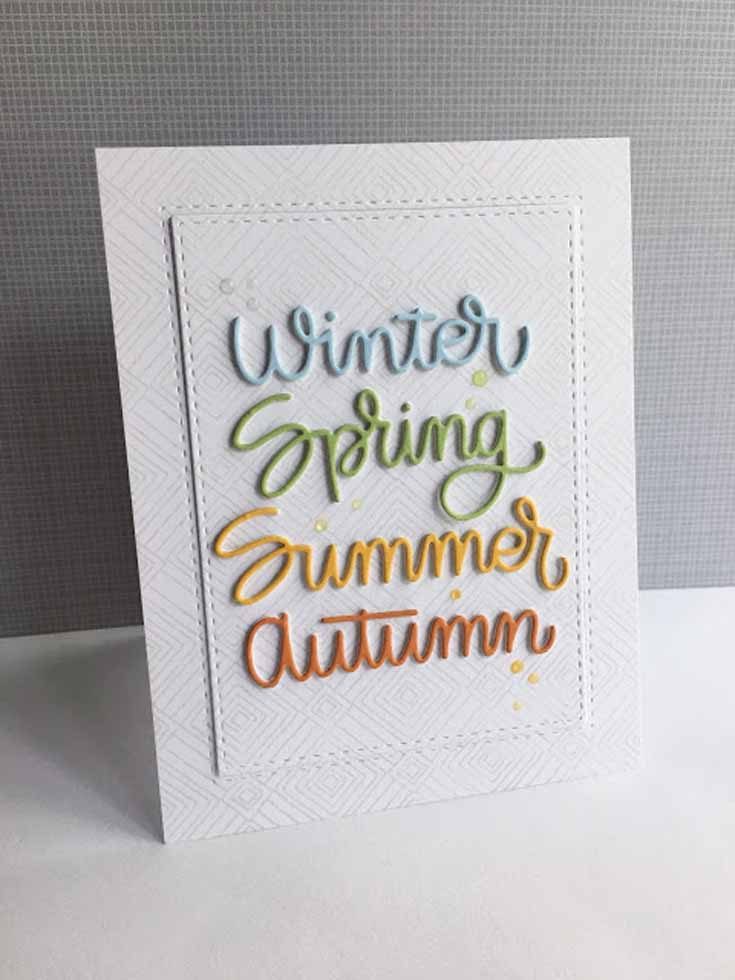 Lisa started with a subtle background that she stamped in gray using the Deco Diamonds background stamp which was a part of the Sending Sunshine release. She then die cut all four of the Four Seasons dies in colors that worked well for each season. You can check out Lisa's original blog post HERE and see the sentiment inside the card that uses the Four Seasons Sayings stamp set.
Lisa's supplies

Did you know that we have inspiration galleries on our website showcasing project ideas for all of our releases and card kits? It's a veritable treasure-trove of terrific ideas just waiting to inspire you, and you are invited to share your projects, too! You can find all of the Simon release galleries HERE and galleries for our monthly card kits can be found HERE. Scroll through today, and maybe you'll find one of YOUR projects linked there!
Thanks for throwing it back with us and checking out these cool projects from four talented ladies!