Throwback Thursday – Fabulous Projects You Might Have Missed!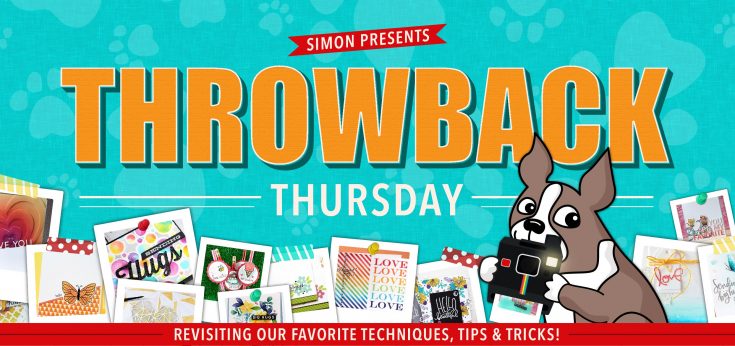 Welcome to another edition of Throwback Thursday—a trip back in time! For each throwback, we'll be spotlighting fantastic cards and projects using products from previous releases. The new stuff is always SO fun, but think about all of those great products you've collected and set aside. They are STILL AWESOME! And we want to inspire you with fantastic inspiration from our creative archives.
Recently we debuted our fabulous spring-themed Fresh Bloom collection, but let's take a look back at a collection that debuted last year. You might remember some pretty spectacular products from last year's Fluttering By collection. Let's take a look at some inspiring cards created with goodies from our Fluttering By release!
First up is this gorgeous project from Caly Person:
Caly's stunning design features the gorgeous Stitching Butterflies dies from our Fluttering By release. She blended two shades of distress oxide inks, die cut the butterflies, and then used the "stitches" created with the die as a guide for her addition of gold thread. SO lovely! The sentiment from the Messages for Everyday stamp set (also a part of the Fluttering By release) finishes her design perfectly with a bold shot of black. You can see Caly's original post HERE.
Caly's supplies


Next, let's throw it back to this pretty design from Ankita Gupta: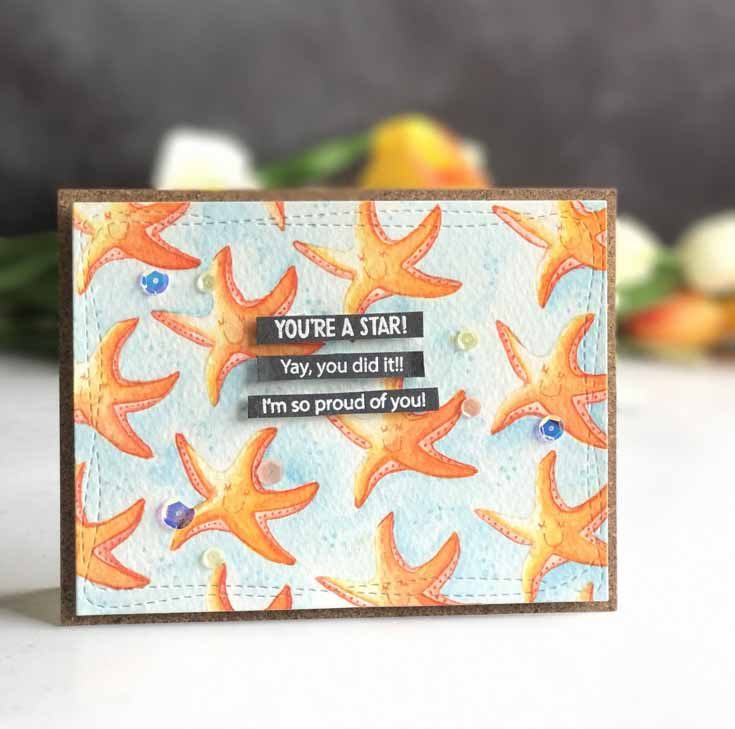 Ankita's impressive no-line watercoloring using a single stamp from the Under the Sea Animals stamp set is lovely and oh-so-inspiring! It's fun to use a small stamp to create such a big impact! She also used the Messages for Everyday stamp set which provides lots of options for sentiments. You can find Ankita's original blog post HERE.
Ankita's supplies

And let's not forget this lovely project from Nina-Marie Trapani: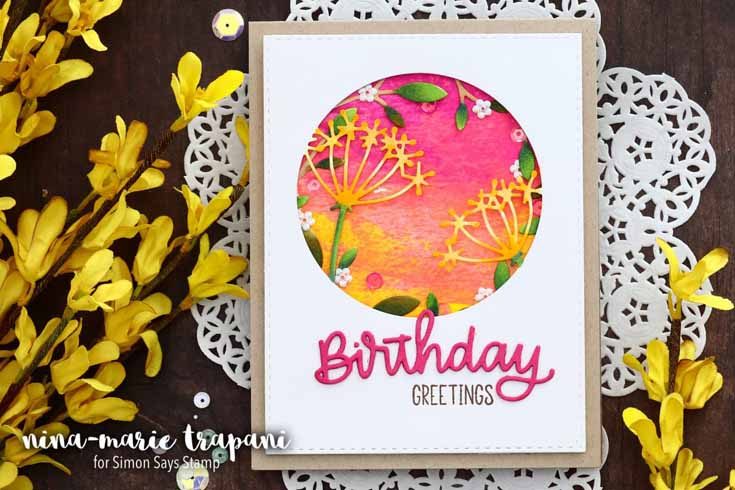 Nina-Marie created a cheery birthday card using two fantastic dies from the Fluttering By collection—Happy Birthday Script and the super sweet Twinkle Flower Circle die. You can find Nina-Marie's original blog post HERE. In addition to this pretty card, Nina-Marie shares two other gorgeous projects using products from the Fluttering By release.
Nina-Marie's supplies

And finally this stunning card from Yoonsun Hur: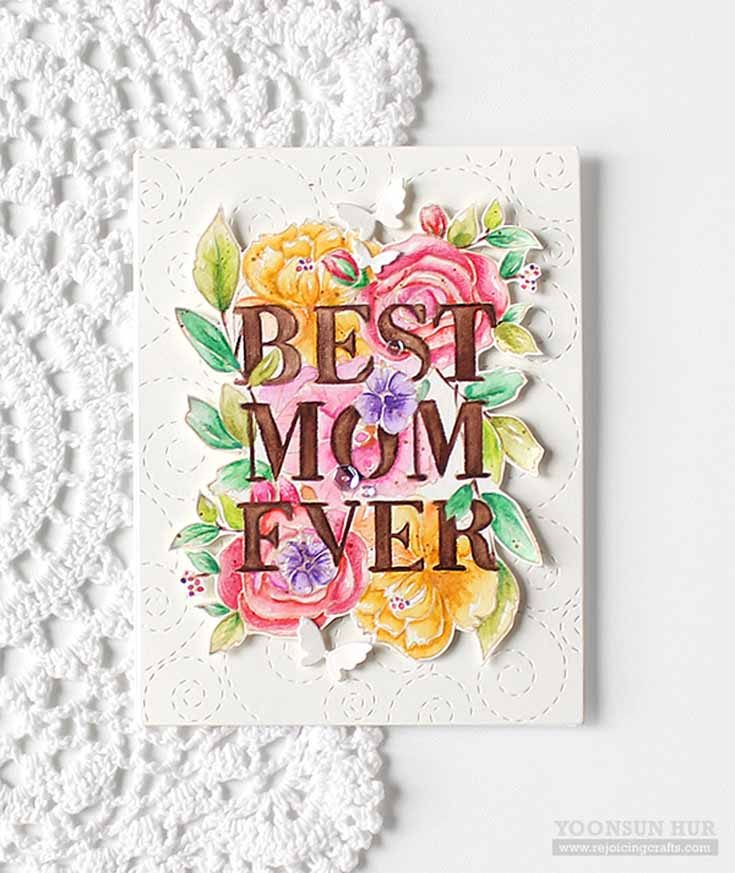 Yoonsun's design merges two gorgeous products from the Fluttering By release—the Best Mom stamp and the Flickering Butterflies die. Her designs always remind me that adding little white butterflies is ALWAYS a good idea! I just love the detail and depth they add. You can check out Yoonsun's original blog post HERE.
Yoonsun's supplies

Did you know that we have inspiration galleries on our website showcasing project ideas for all of our releases and card kits? It's a veritable treasure-trove of terrific ideas just waiting to inspire you, and you are invited to share your projects, too! You can find all of the Simon release galleries HERE and galleries for our monthly card kits can be found HERE. Scroll through today, and maybe you'll find one of YOUR projects linked there!
Thanks for throwing it back with us and checking out these cool projects from four talented ladies!