Take the KP 4 Items Challenge!
Hi Bloggers! Happy Saturday to you! Today I'm pleased to bring you some fabulous & new Kelly Purkey cards & pages to get your creative juices flowing on how to use these great products!
The challenge? The designers use 4 products as main components in their projects and can sprinkle in other things as they see fit.
Here are the 4 main items (or a variation there of) they'll be working with: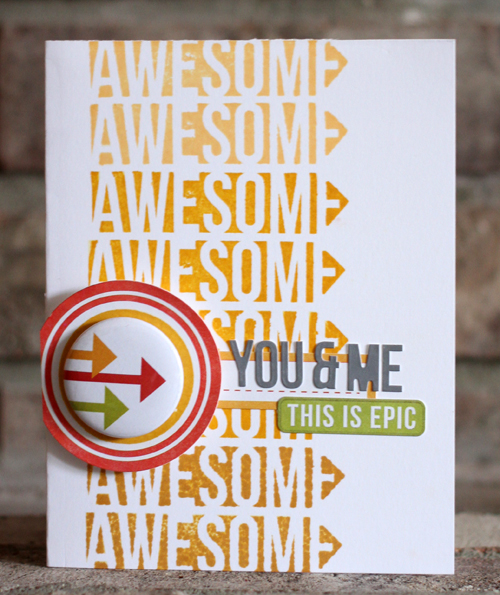 I've been collecting a lot of fun ink pad colors lately, so I wanted to put a few of them to work in an ombre card. I used two shades of yellow plus an orange to make a strip of "awesome" color. I added in the stickers from the

Rise + Shine sheet

and stamped onto the onto the circle sticker to get a little pop of color behind the badge. The stamps and stickers were all designed to work together to make card making or scrapbooking a breeze.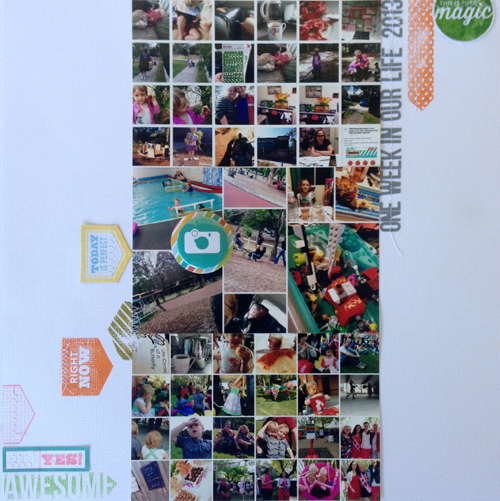 These four challenge products are some of my favorites as I love to mix the stamps with the stickers, the colors are so happy in the

Rise and Shine stickers

and her alpha's are just da bomb. This layout is the happy result of following along with

Ali Edward's Week in the Life

, a tradition I do every year as I love to have that one week where I try to take photos of all the stuff I assume will never change, or thing which I don't consider whether it will change. Since I have a mini album full of story about this week, I just wanted this to be a representation of how that memory keeping experience feels for me. All these tiny moments that come together to make this amazing picture of what our lives looks right this moment. The signature KP triangular label shape is a great one for moving the eye around the page, and I added a bit of stitching for fun. The layout is pretty simple, I'm not a super complicated scrapbooker, but I love the textures of the shiny badge and the cotton stitches.
Don't the photos just POP off the page in this layout by
Geralyn Sy
?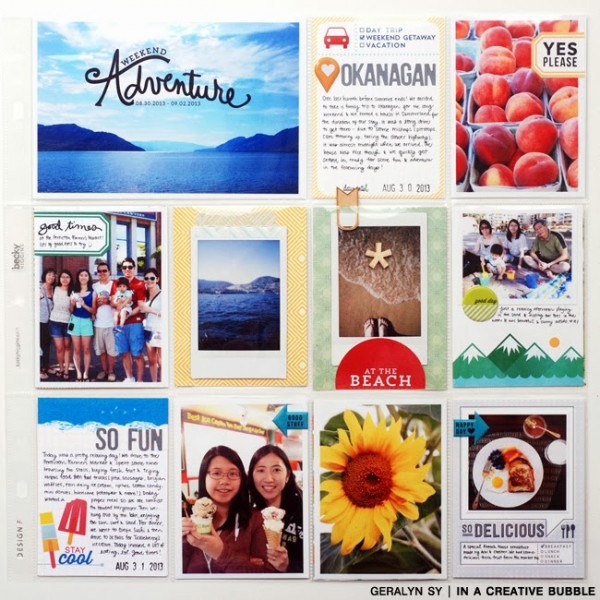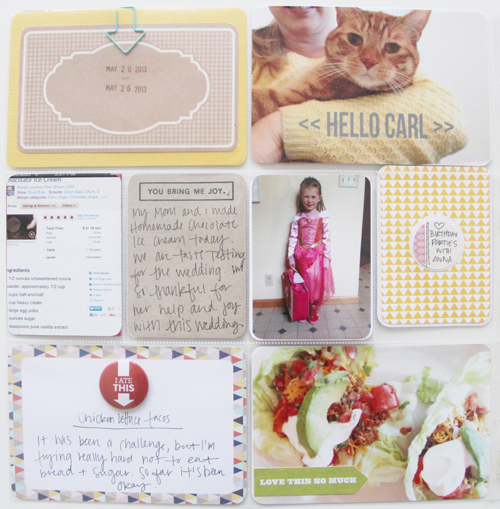 Last but not least, check out this cute kiddo featured on
Elise Cripe's
page:
Thanks for reading today! Will YOU take the challenge?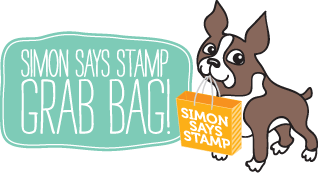 Blog Candy Alert!! Follow our blog via email and comment on this post for a chance to win a special blog candy!