Hi readers! I'm popping in quickly to let you know that we have a couple sales going on this week to celebrate the DOG days of Summer…. when the best solution to beat the heat is to stay in and craft! : )
We rarely discount My Favorite Things, so take advantage of this great deal while you can! Grab your wish list items before they sell out!!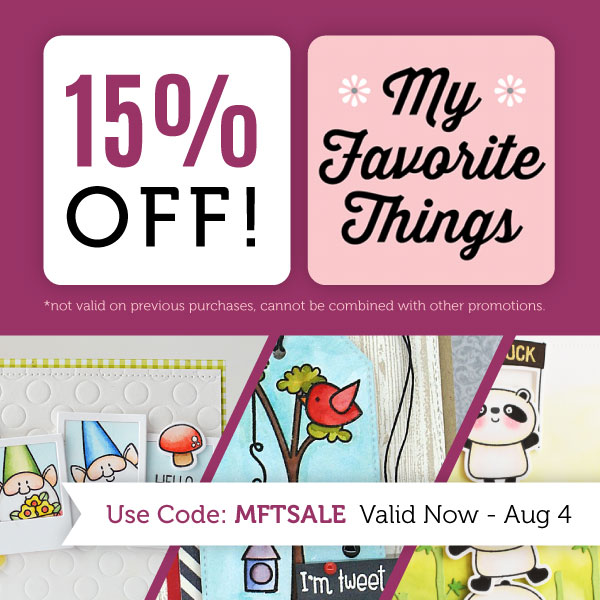 This sale is back by popular demand! We just love the versatility of Ranger products as well as the quality! They carry many crafting "staples" so now is a great time to stock up or try something new you were on the fence on!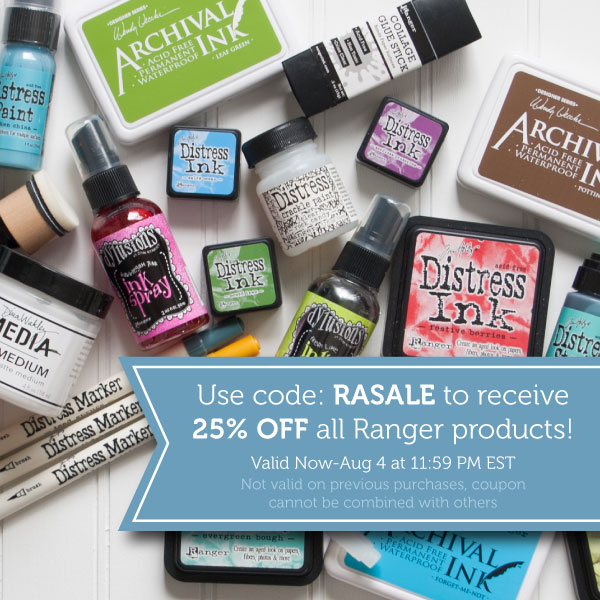 Happy shopping & happy crafting!!