Studio Monday with Nina-Marie: What is Stencil Butter?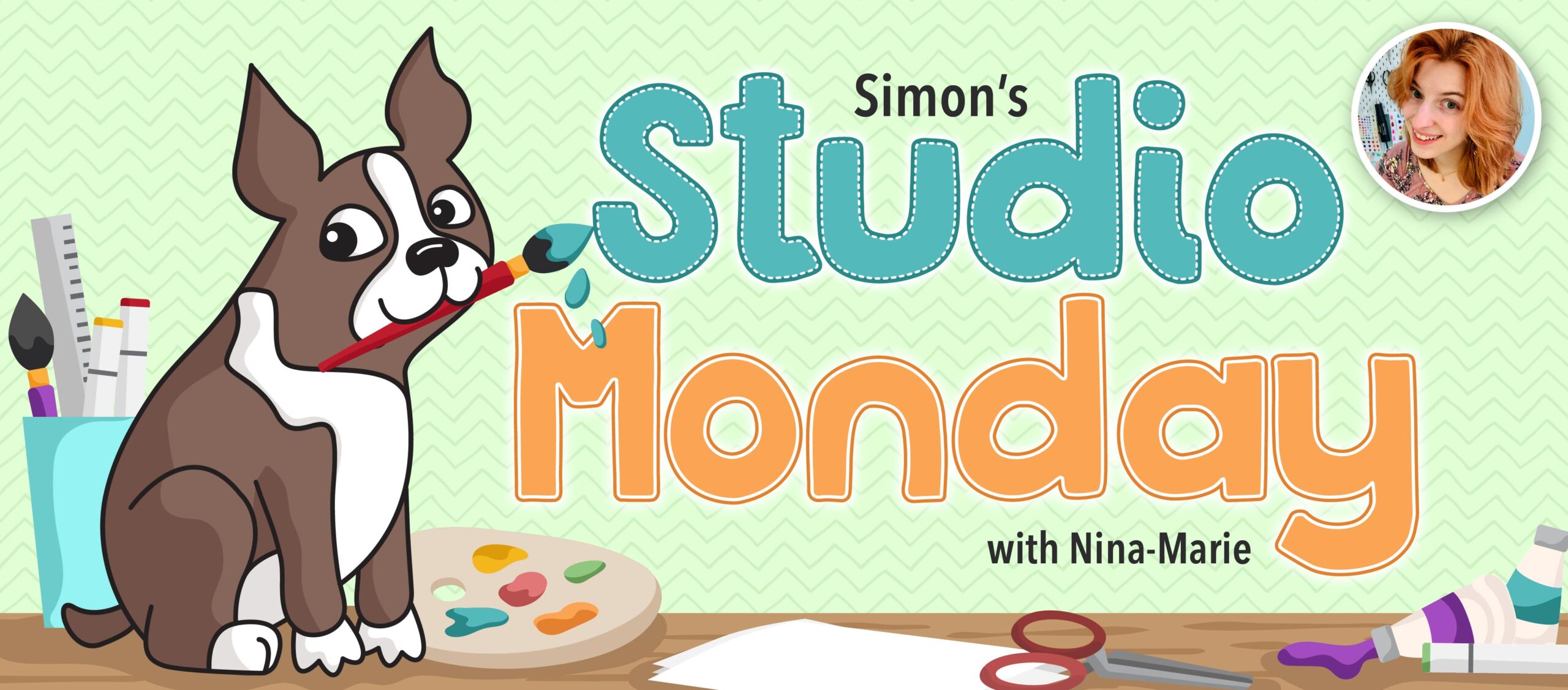 Hello there, friends! It's Nina-Marie Trapani with you, and I have a comparison video to share with you. We're going to be looking at the beautiful Stencil Butter from the Crafter's Workshop.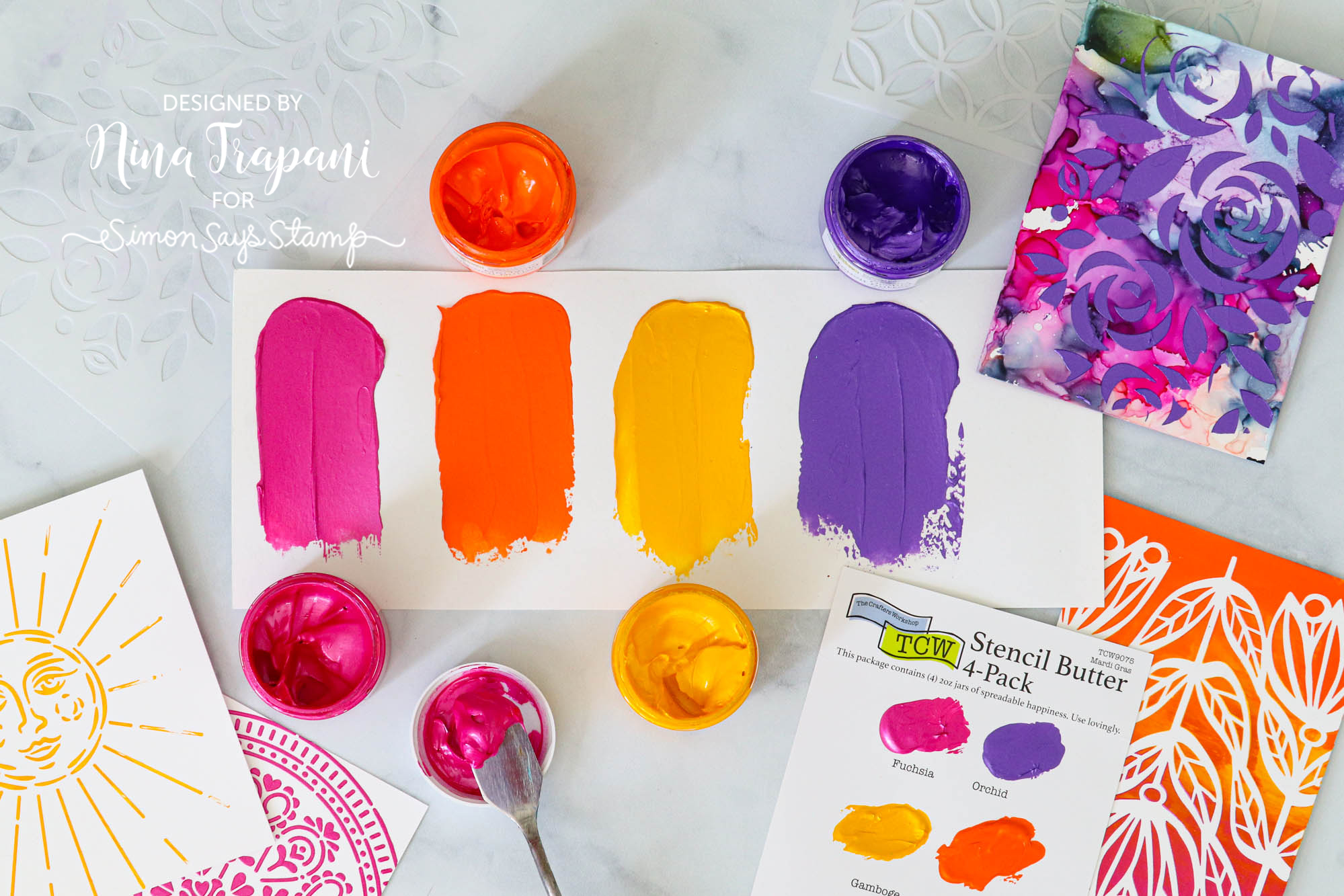 This is a special, soft modeling paste that not only has vivid colors and a metallic finish, but its unique properties allow this paste to behave differently than other similar pastes. It also comes in many bright and bold shades, which are all linked at the bottom of this post.
One of Stencil Butter's unique features is its opacity. This paste is completely opaque, which allows you to apply it over many surfaces – even vibrant backgrounds.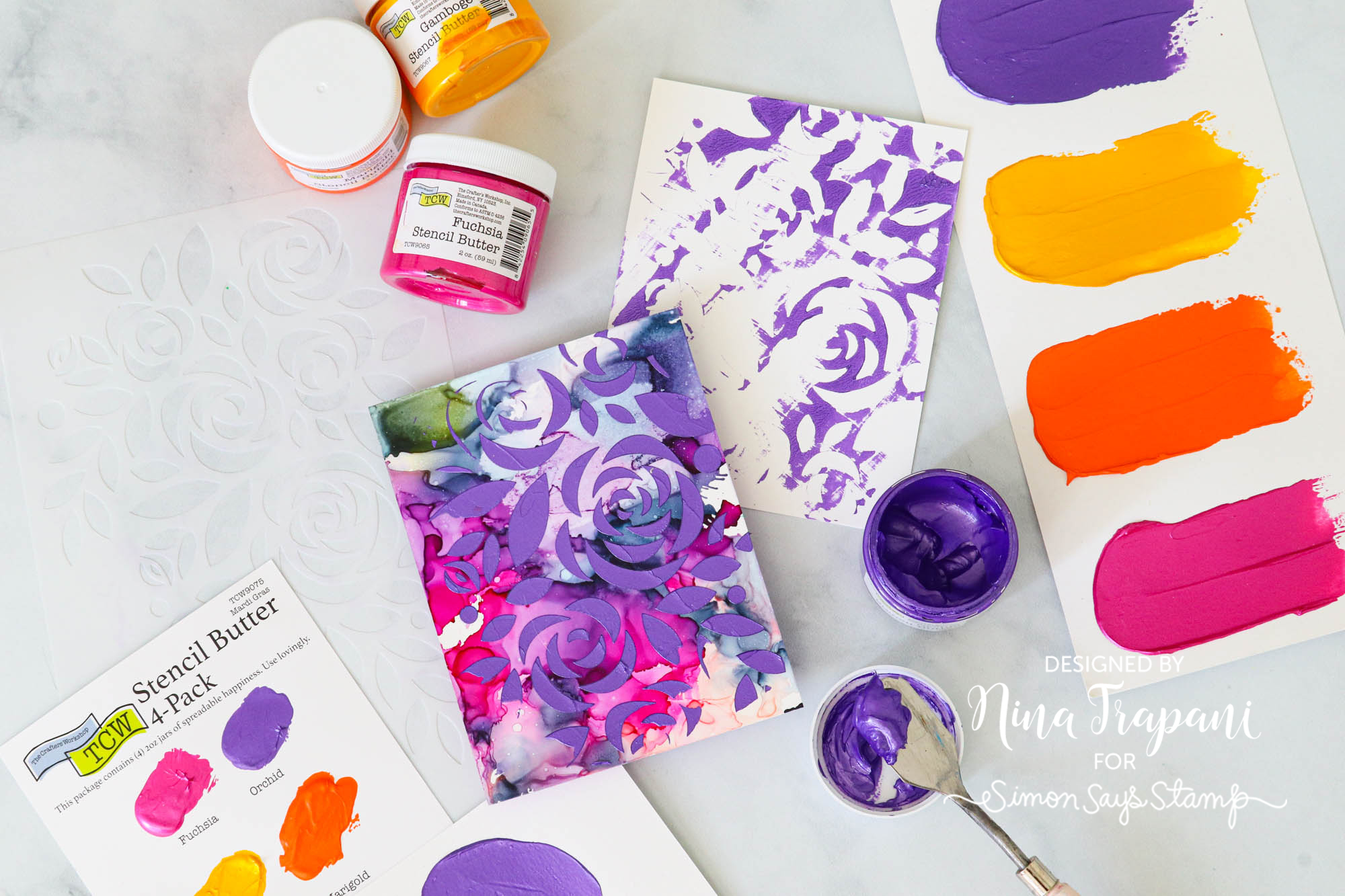 The paste is also so smooth (like butter!), that you can apply it with your fingers! The buttery finish of this paste reminds you of finger paint and makes it easy to apply through a stencil.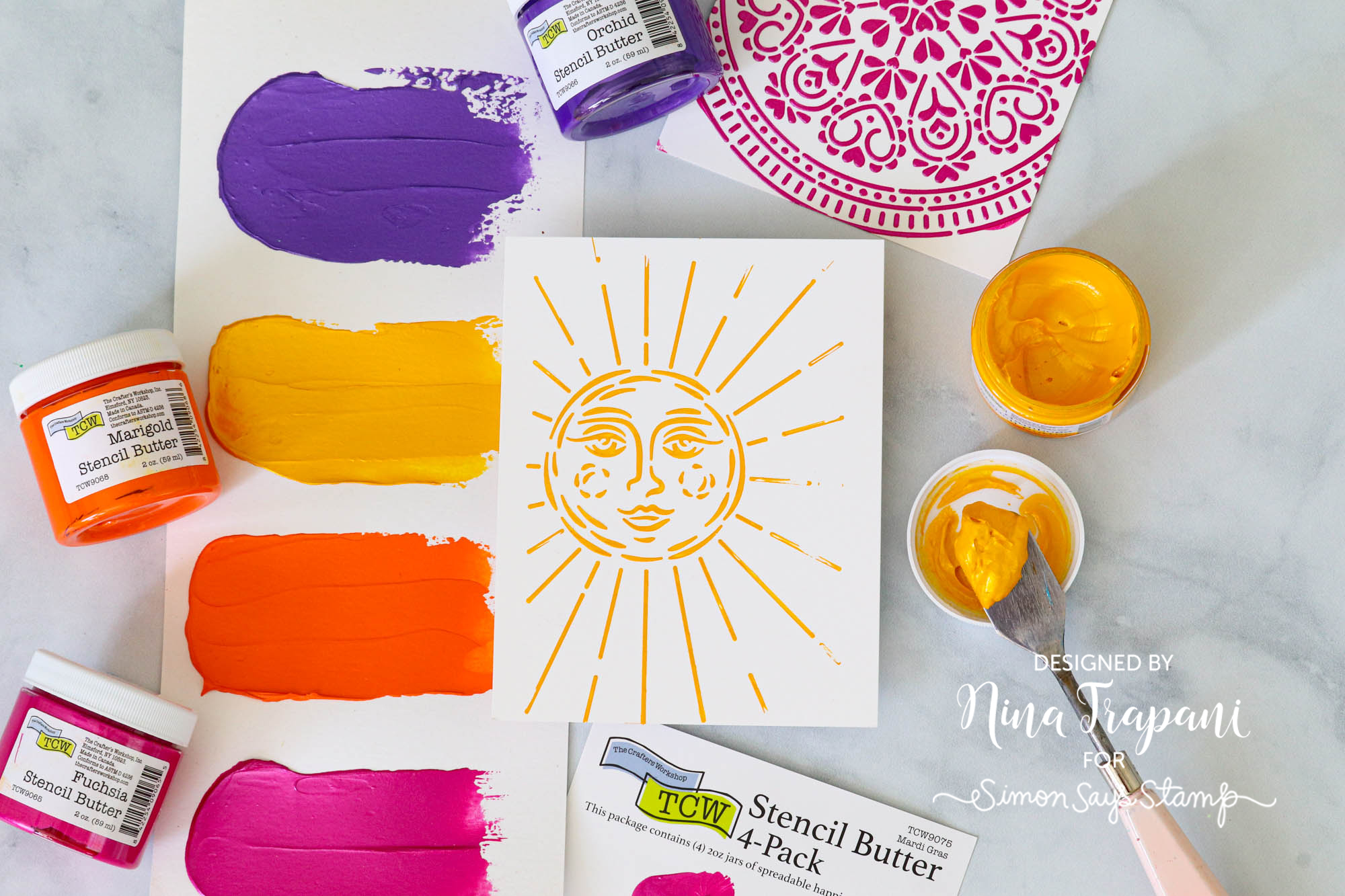 In the video below, I will go through some helpful comparison exercises with Stencil Butter, compared to other pastes such as the Tonic Studios Nuvo Embellishment Mousse and Picket Fence Paper Glaze. I'll also be highlighting the unique properties each paste has.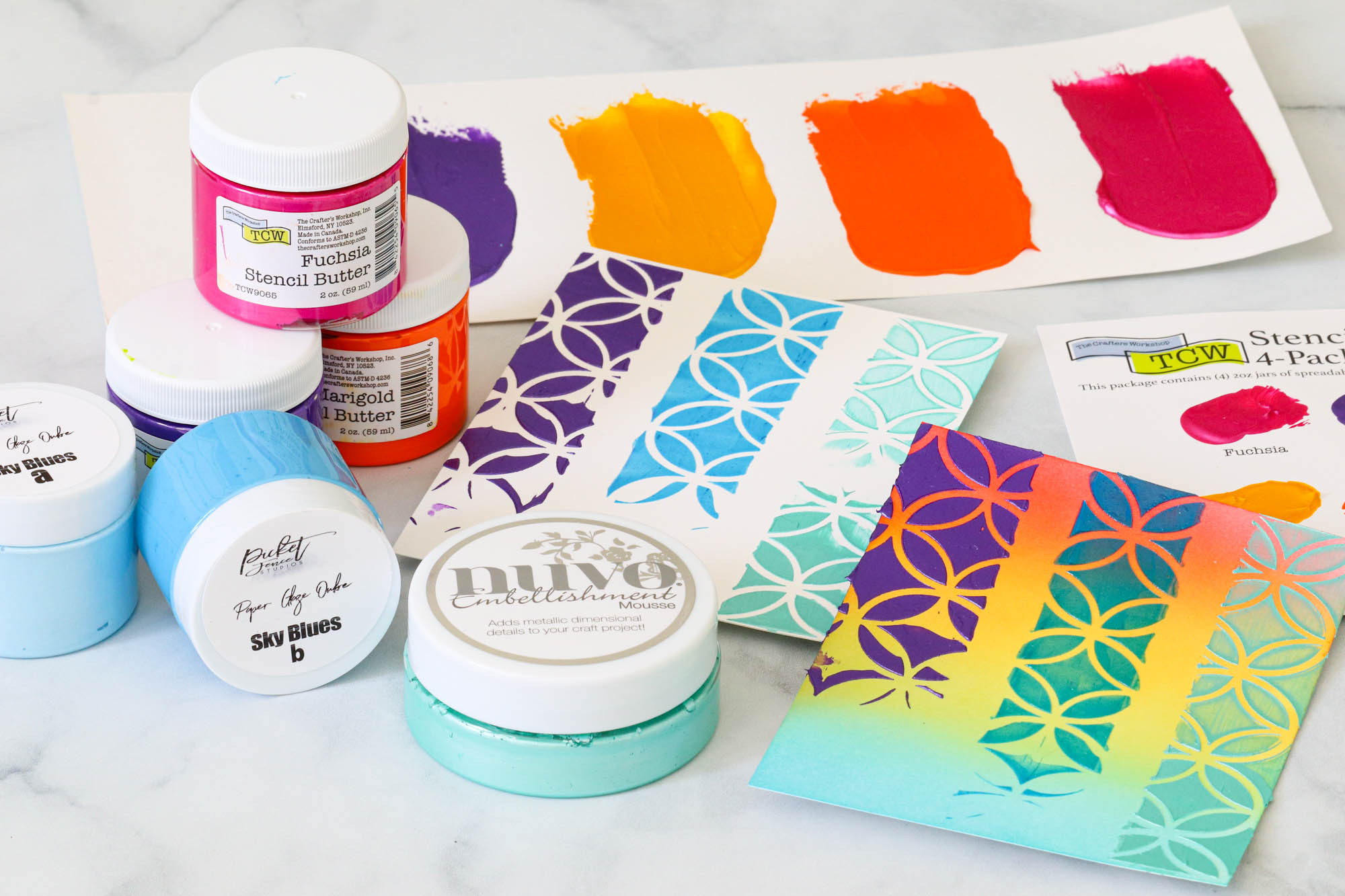 All of these pastes can be used for the same techniques, but each will provide different results. So join me as we dive into these delicious pastes and discover why each one is so special!
WATCH THE VIDEO
SUPPLIES
The Crafter's Workshop MARDI GRAS…

The Crafter's Workshop CARRIBEAN…

The Crafter's Workshop HOLIDAY…

The Crafter's Workshop TERRE VERTE…

The Crafter's Workshop CRIMSON…

The Crafter's Workshop OCEAN BLUE…

The Crafter's Workshop CHARTREUSE…

The Crafter's Workshop FUCHSIA…

The Crafter's Workshop ORCHID Stencil…

The Crafter's Workshop MARIGOLD…

The Crafter's Workshop GAMBOGE…

The Crafter's Workshop TURQUOISE…

The Crafter's Workshop LIME GREEN…

Picket Fence Studios SKY BLUES Paper…

Tonic AQUAMARINE Nuvo Embellishment…

Simon Says Stamp Stencil XL ROSE…

Simon Says Stamp Stencil SLIMLINE…

Simon Says Stamp Stencil SLIMLINE…

Simon Says Stamp Stencil BOHO CIRCLE…

Simon Says Stamp Stencil MERMAID…

Simon Says Stamp Stencil DIAMOND…

AALL & Create TRE FIORI 6×6 Stencil…

Therm O Web STENCIL PAL Deco Foil…

Dreamweaver PALETTE KNIFE Ateco 1385

Tim Holtz DISTRESS PALETTE KNIFE 2…

Ranger Wendy Vecchi MAKE ART…