Studio Monday with Nina-Marie: Starry Night Sky with Zig Markers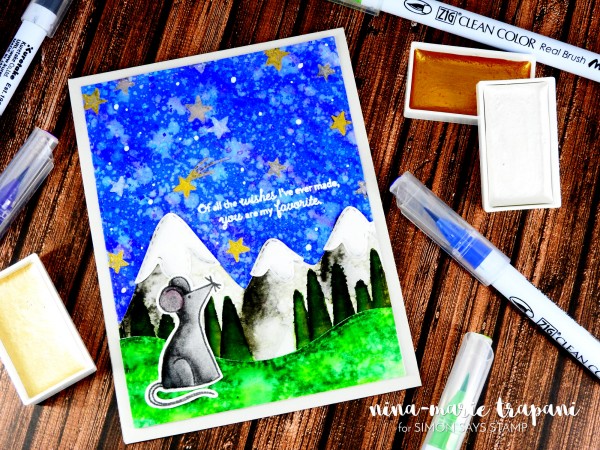 Hey everyone, it's Nina-Marie here with you again for another Studio Monday video!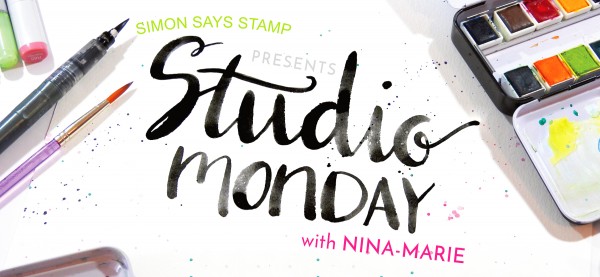 Many of you have some – or all! – of the Zig Clean Color Real Brush markers in your supply stash, and today I am going to share a starry night card idea, which features not only the Kuretake Zig markers, but their new Starry Colors watercolor palette too!
I wanted to pair these two watercolor sets together and create a gorgeous night scene for the little mouse that I grabbed from Avery Elle's Storybook stamp set. There are quite a few other critters included in the Storybook stamp set, which gives you many options to swap the mouse with.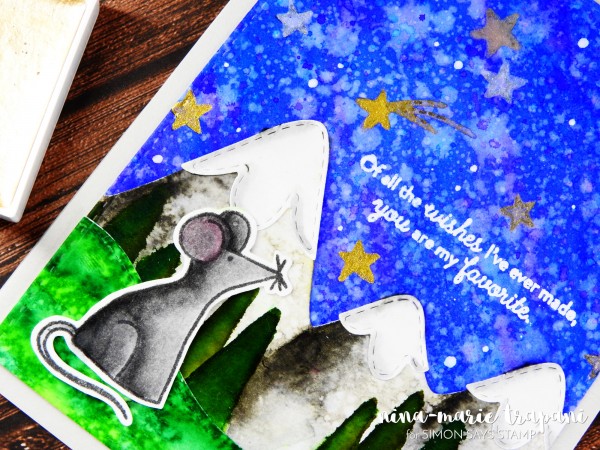 I love bold, bright colors and I love how by simply layering up the markers, you can achieve that saturation of color on your cards. And, if bold and bright aren't your colors, you can use the Zigs to create lighter color tones as well!
In today's video, I'm going to walk you through how I created this starry night sky and the rest of the scene around it! I'll be sharing some tips and tricks along the way too, so be sure to check out the video below or on our YouTube channel. And don't forget to subscribe if you do not already; we post new videos every single week!
SUPPLIES: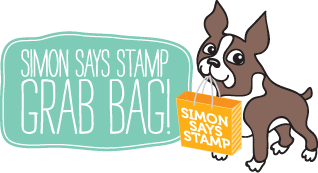 Blog Candy Alert!! Follow our blog via email and comment on this post for a chance to win a special blog candy!