Studio Monday with Nina-Marie: Craft Room Organization!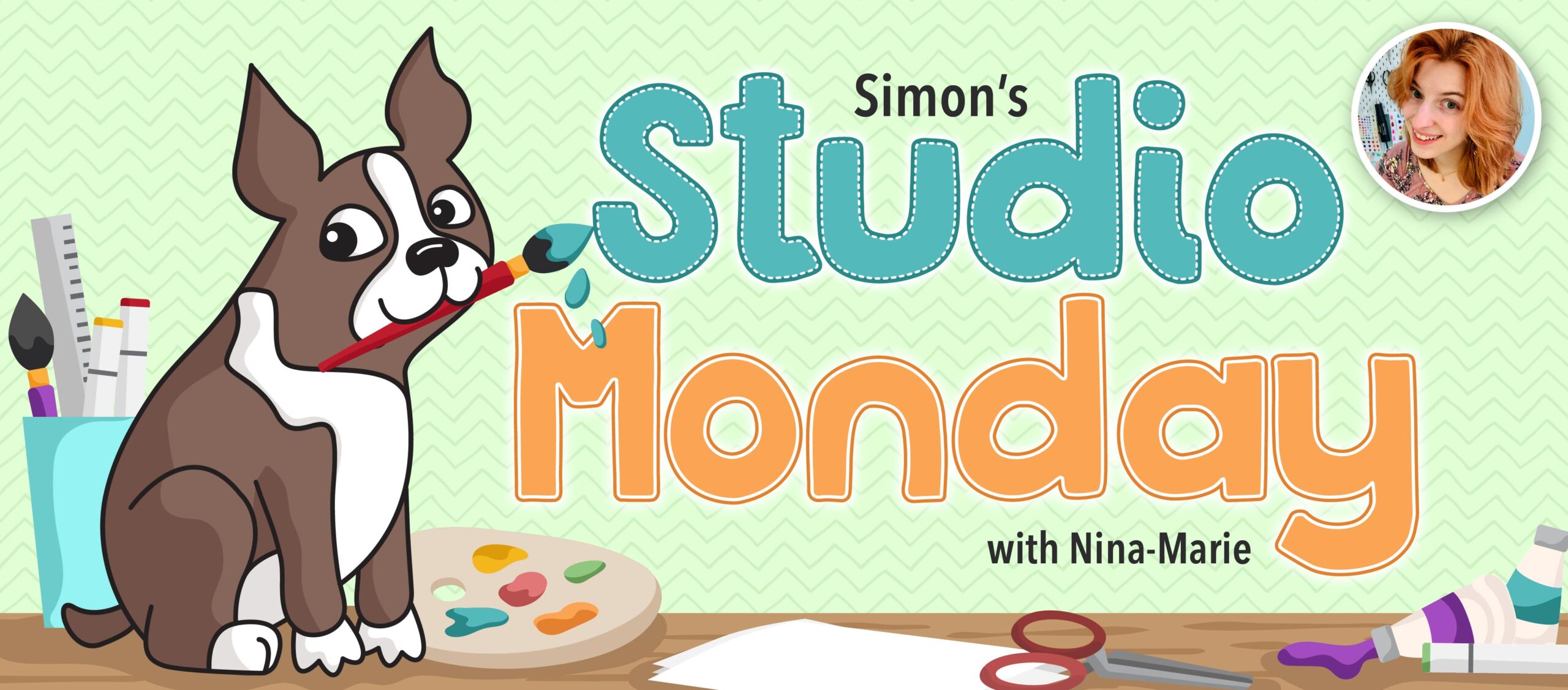 Hello crafty friends, it's Nina-Marie Trapani here today with a few organizational ideas to share! I am always looking for ways to better organize my craft supplies and these products have been a helpful addition to my studio – so much so, that I want to share them with you!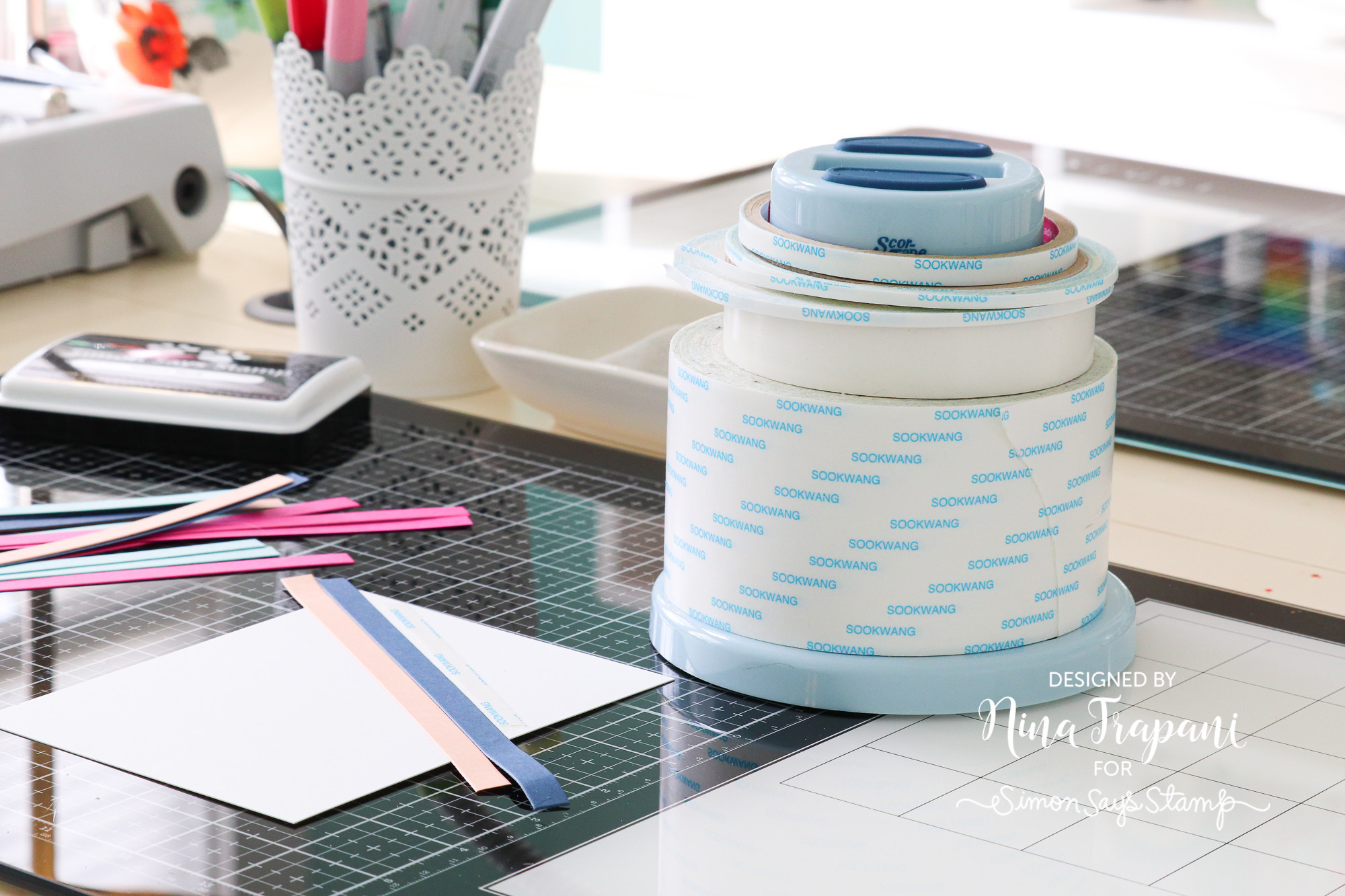 I have really enjoyed the addition of my Scor-Pal Stacker to my craft space as a way to corral all my Scor Tapes! This tool can hold many rolls of tape and allows the tape to be easily used right off the stack!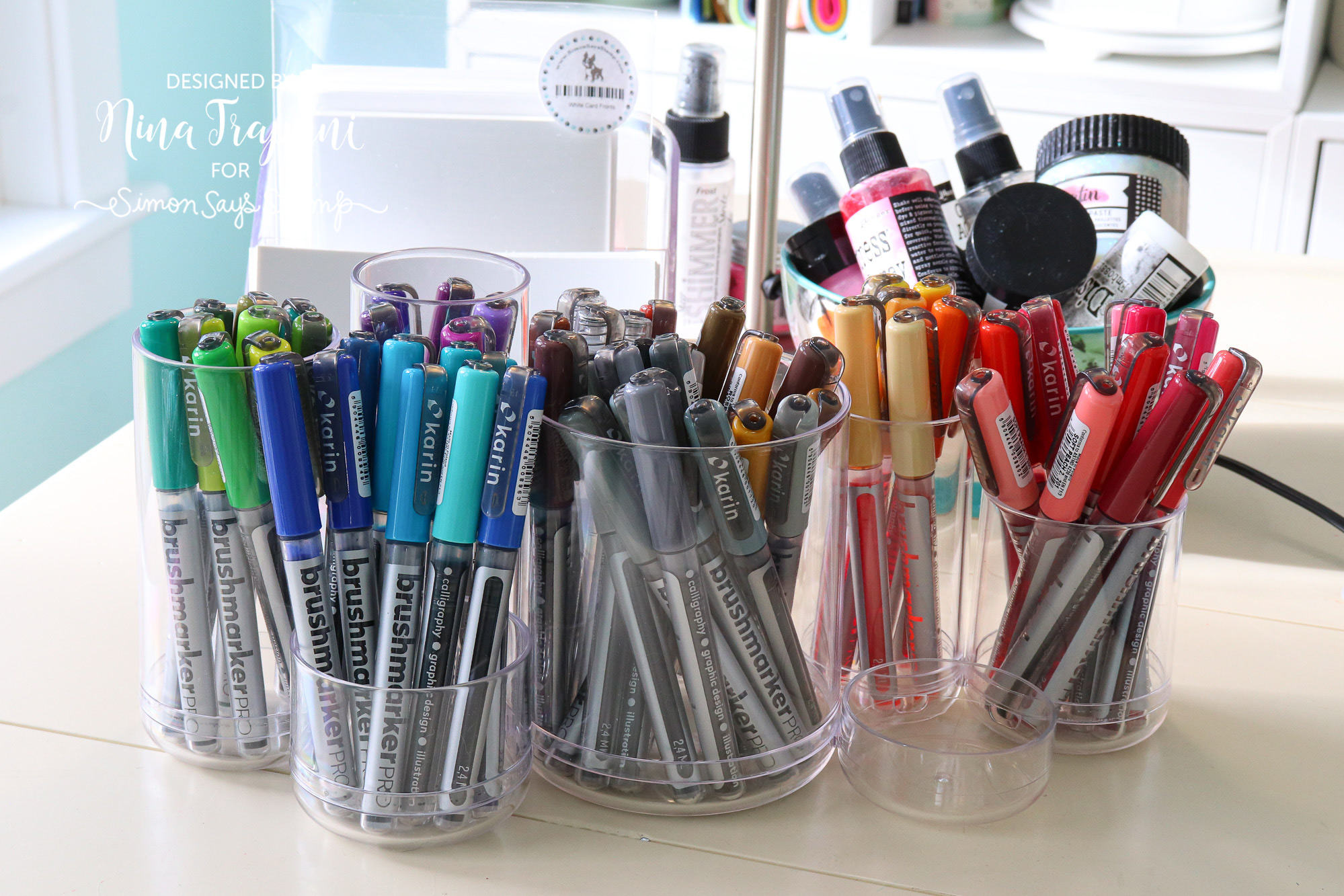 I'm a visual person and I like to be able to see all the colors of my different mediums. So I've been looking for a pretty but compact way to organize my Karin markers. When I discovered this acrylic Round Organizer, I was thrilled! It holds my entire set of 60 Karin markers, with room to add. I can also separate the colors out by groups, which makes finding the right color that much easier for me. If you don't have Karin markers, you could also fill this with markers, pencils, brushes, pens, tools and so much more!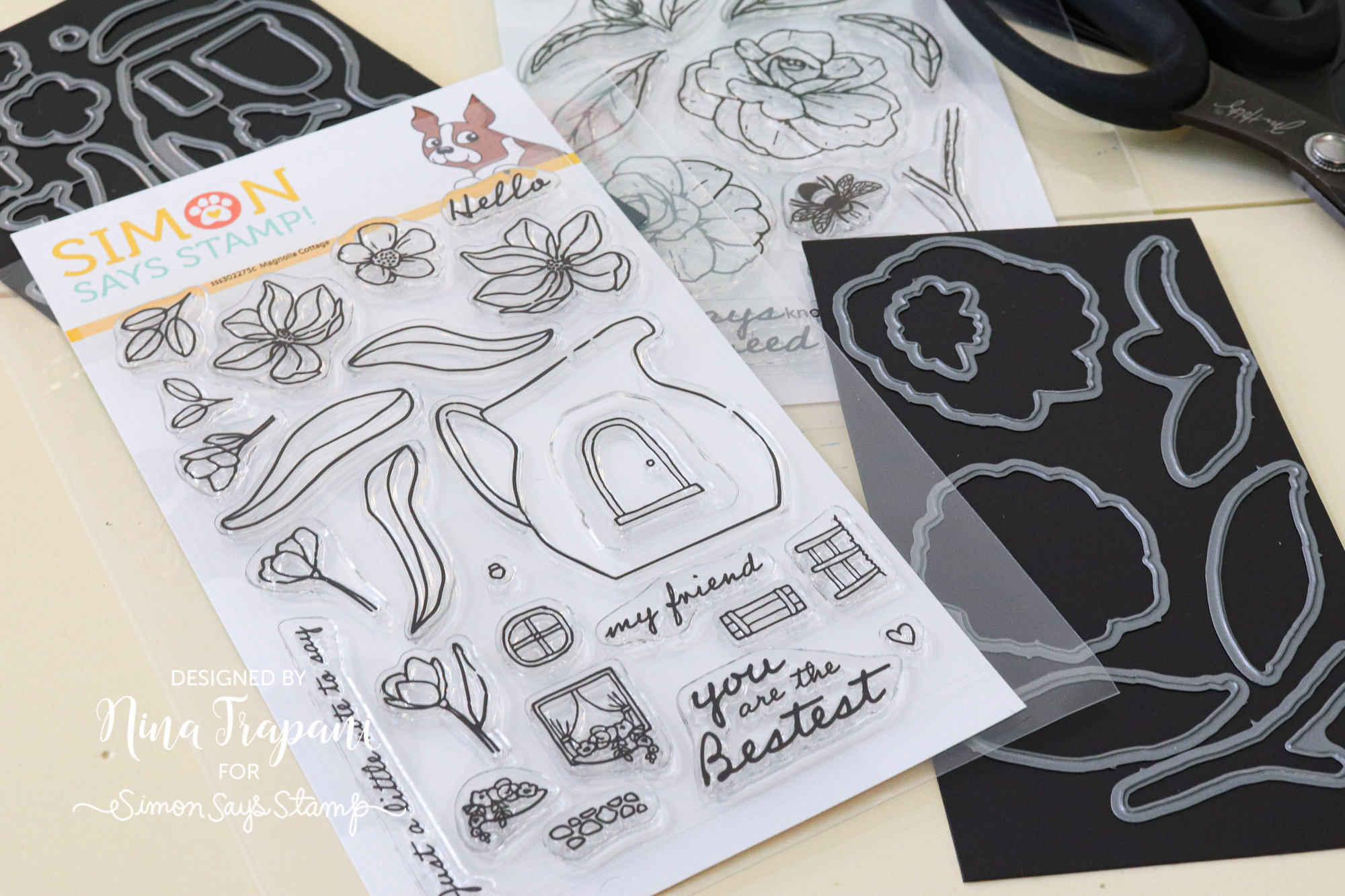 Dies can be tricky to organize, but a couple of my favorite ways to store dies are to stick them to magnet sheets! You can cut magnet sheets to fit in storage sleeves to contain either store stand alone or coordinating dies! If I am putting a coordinating die set onto a magnet sheet, I like to slip it into the storage sleeve with the stamp set it goes with.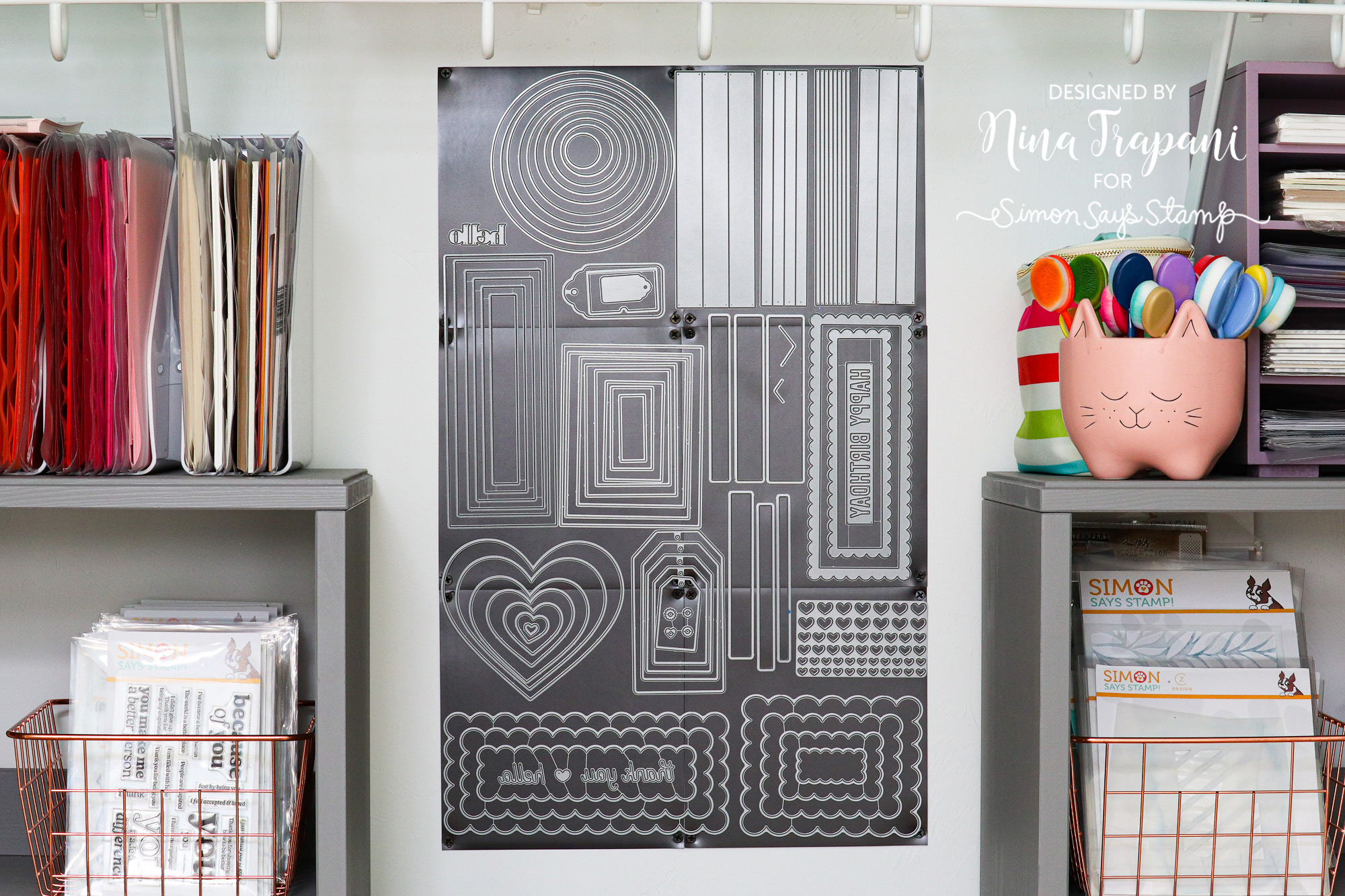 I've also recently installed a magnetic wall system inside my closet! This DIY project was inspired by my good friends and Simon teammates, Susan R. and Beth Opel's craft room. Susan posted a photo of a repurposed door she and Beth have covered with dies. I don't have the space for something that large, but I had been trying to come up with a way that I could keep my most used dies close at hand. All it took were these magnet sheets, a few black screws and some careful measuring to install this handy, magnetic wall storage in my closet! This has been up for a couple weeks now and I've been so happy to have these dies so easily accessible!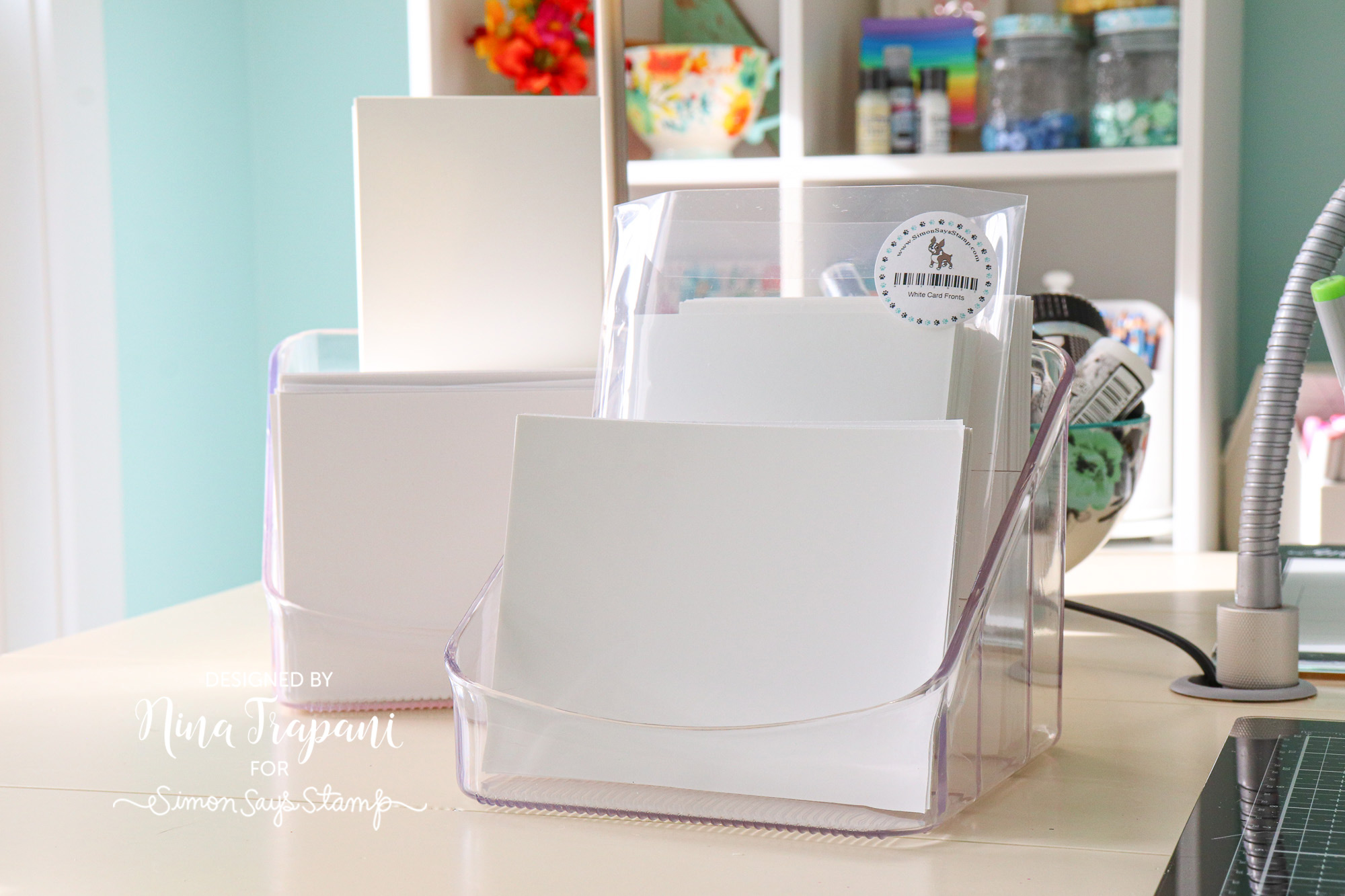 I like to keep pre-cut card fronts, card bases and other most used cardstocks handy so that I don't have to stop and cut something down while I'm in the middle of creating. I discovered that these organizers are perfect for not only holding all my different pre-cut papers, but they keep them sorted by type because of the handy dividers! Each container has three sections, which means I can store three different types of cardstocks in a single bin. You'll also notice that some of the cardstocks are in storage sleeves – I find that stamp storage pockets are a great protector for keeping my cardstock clean and safe from inky messes!
SUPPLIES
InterDesign LINUS PACKET ORGANIZER…

Storage For Crafts Tools ROUND…

Scor-Pal THE STACKER Scor-Tape…

Simon Says Stamp Clear STORAGE…

MAGNETIC STORAGE SHEETS mc815