Studio Monday with Nina-Marie: Easy Animation Card with Simple Supplies
Hello everyone, it's Nina-Marie back again with a new Studio Monday video! This week I am featuring the fun Uchi's Designs animation stamp sets. I wanted to demonstrate how you can make easy animation cards with very few supplies.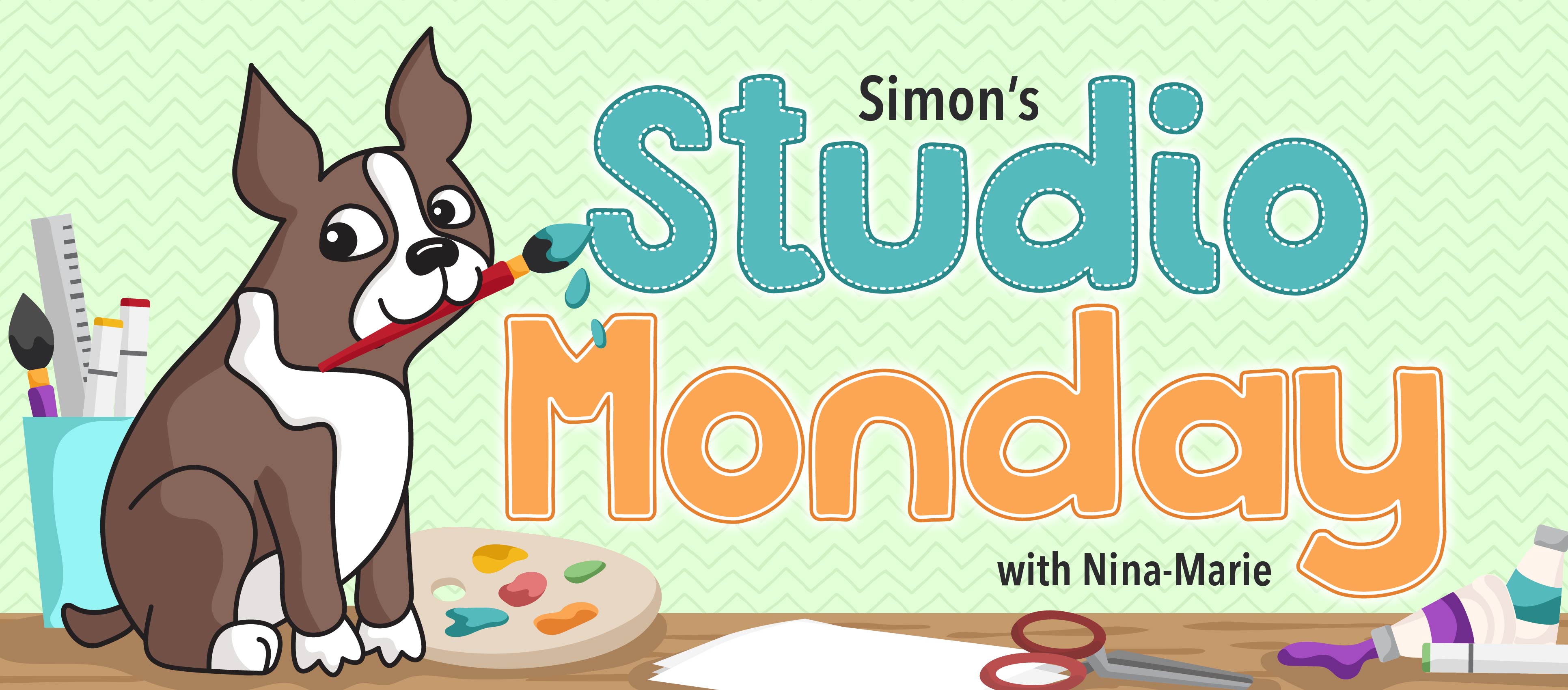 For those of you new to animation stamps, they are images that are made up with a series of vertical lines; when stamped onto paper and paired with a vertical grid overlay, the have the appearance of moving or having action of some kind. Uchi's Designs is a stamp company leading the way in creating these fun sets! Today I will be using their Loving Cat set. You can see the "love you" card I created below:
As I designed this card, I kept in mind the fact that I wanted this card to:
Be easy to recreate
Be kid-friendly (yes, this card a kid could make too with adult supervision since there is some cutting involved)
Show off the animation stamps beautifully
Not require lots of supplies
The card features a pull-tab that slides the animation grid across the stamped image underneath. The grid slides beautifully because I built a little track around three sides of it from small paper strips. The trick to animation stamps are two fold…
You want the grid paper FLUSH to the stamped image underneath. If the animation grid is not flush on the image, you lose a lot of the animation effect.
Also, you need to ensure that during the building process that the grid lines of the animation sheet is always lining up with the vertical lines of the stamped image. If the lines do not match up, the animation is not as good.
And as a side note, don't be afraid to use the animation stamps on their own to accent your animation focal point. I used many of the small heart stamps to make a custom background that matches perfectly with my animated heart! The tone on tone effect was created by stamping the images in clear ink over Doll Pink cardstock.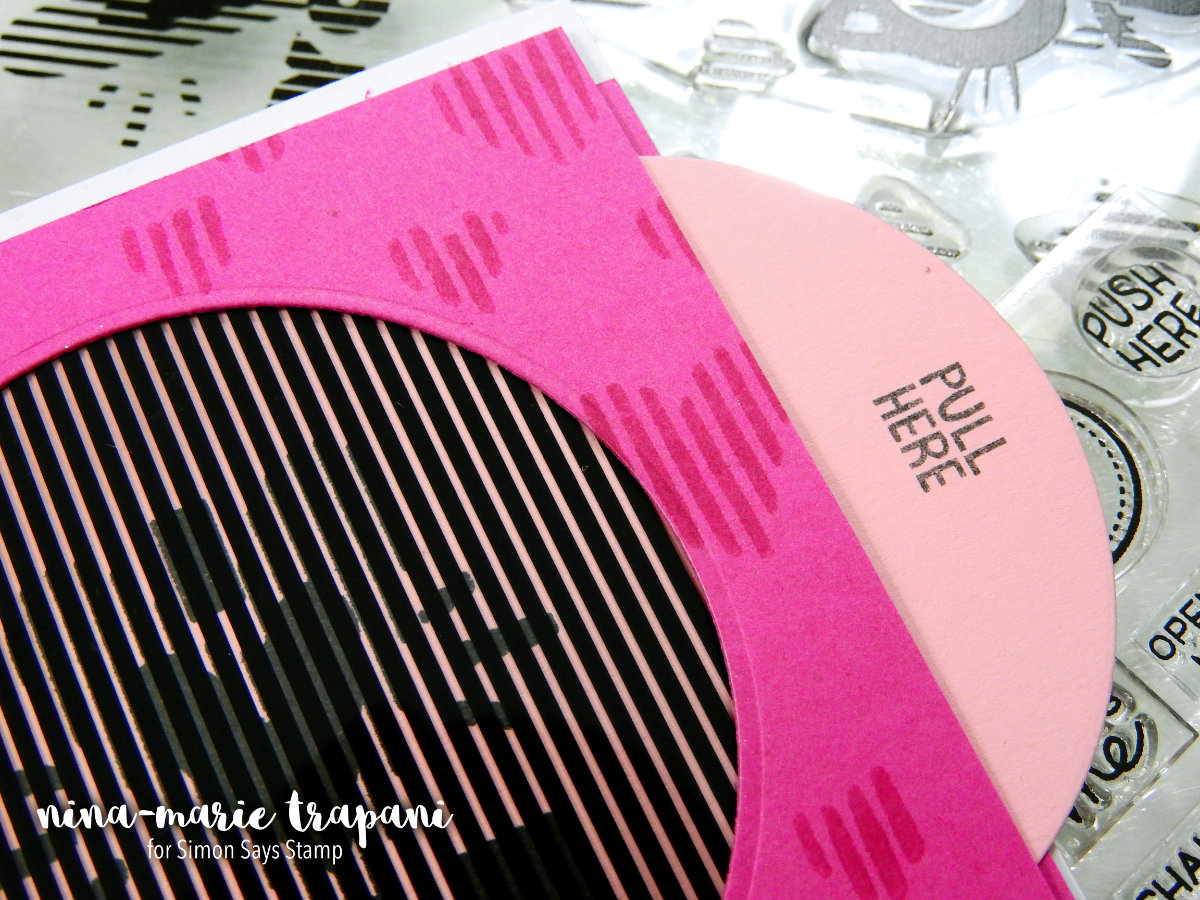 Of course, no animated card is complete without a cute sentiment! So I pulled out the new Lawn Fawn Push Here stamp set and used one of the sentiments to stamp onto the pull tab of my card. I think the Lawn Fawn Push Here set is SO clever! I cannot wait to use it on more cards!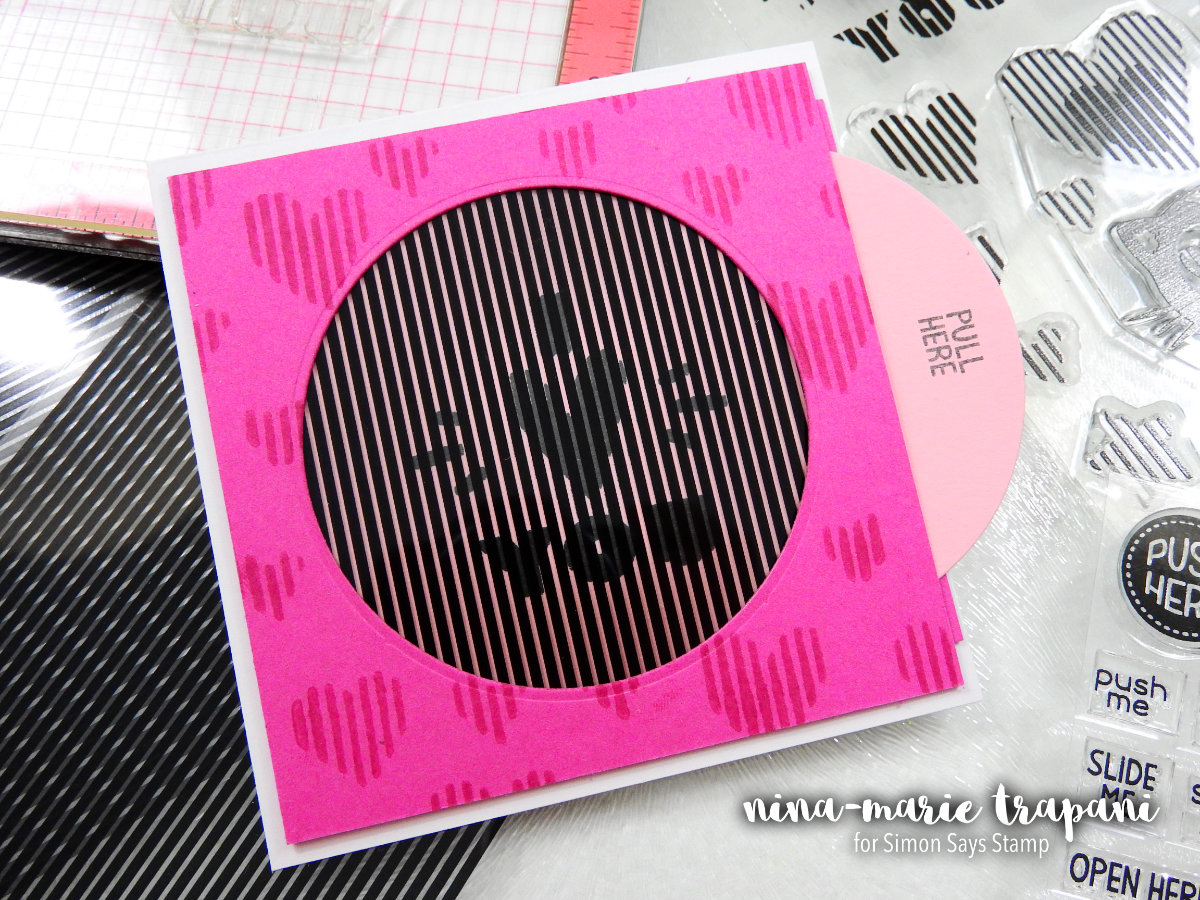 I hope you will check out the video below to see this card in action and learn how to build one of these yourself! Thanks for visiting with me today… I'll be back again soon with a new Studio Monday video!
WATCH THE VIDEO
SUPPLIES
Blog Candy Alert!! Follow our blog via email and comment on this post for a chance to win grab bags and blog candy! Remember to tag your awesome projects with #simonsaysstamp on social media so we can see what you are creating!