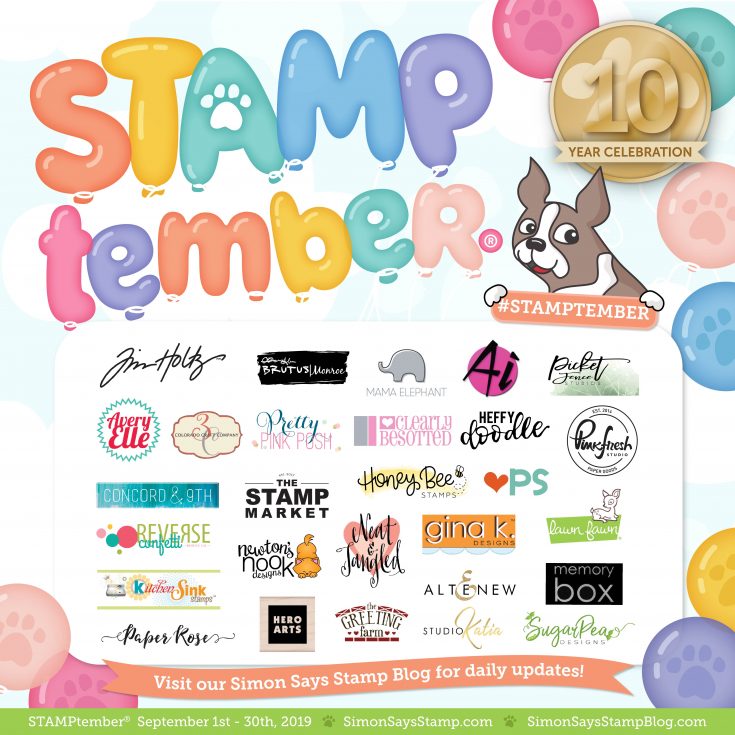 Hi friends! We can hardly believe that STAMPtember® is almost over! We want to take this opportunity to once again thank ALL of our sponsors listed above. We have the greatest admiration for each and every one of them, and truly believe in our hearts that the crafty world is better because of all of them! Thank you, sponsors!
Lastly, but certainly not least, we want to thank YOU: our readers, subscribers, and customers! For all of you that have joined in for our STAMPtember® festivities again this year, or if it was your first time– we hope you enjoyed all of the sales, surprises, and exclusives. We do this for the love of stamping, the joy that is given when sharing handmade gifts, and for YOU!
Please note that any exclusives with our sponsors sold throughout this month will not be available after September 30th, so if you missed any that are still available now is the time to scoop them up! Please read on for a list, and enjoy!