STAMPtember® Spotlight Feature on Paper Artsy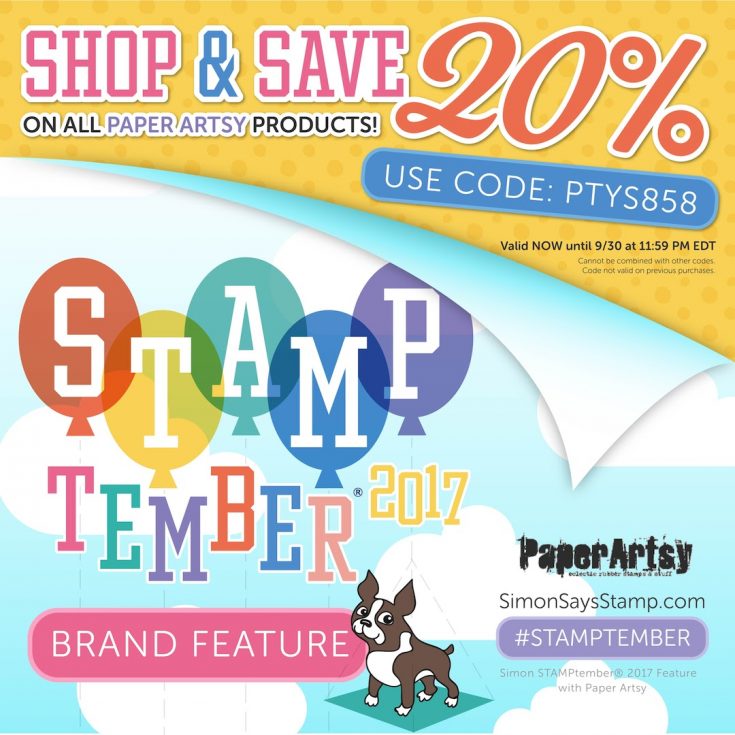 Hi friends! Happy Thursday! Let's talk about a seriously super stamping brand… PaperArtsy!! This amazing company is located in the UK and was established in 2003! Over the past 14 years PaperArtsy has continued to manufacture their own products! They are considered to have the best and most versatile Fresco Chalk acrylic paint, as well as have an amazing variety of stamps, stencils, dies, and more! Be sure to check out all there is to love about this amazing brand! Shop early for the best selection and enjoy!
We were so honored that signature PaperArtsy designer Jo Firth-Young made two gorgeous holiday cards to celebrate this STAMPtember® feature with brand NEW Jofy designs for the holidays! If you're not familiar with Jofy, definitely check out her collection of fun, silly, and whimsical designs! They are gorgeous! Thank you for sharing your art, Jo! Loving the star stamps of these projects?!? These BRAND NEW designs will be coming very soon to our store! Stay tuned!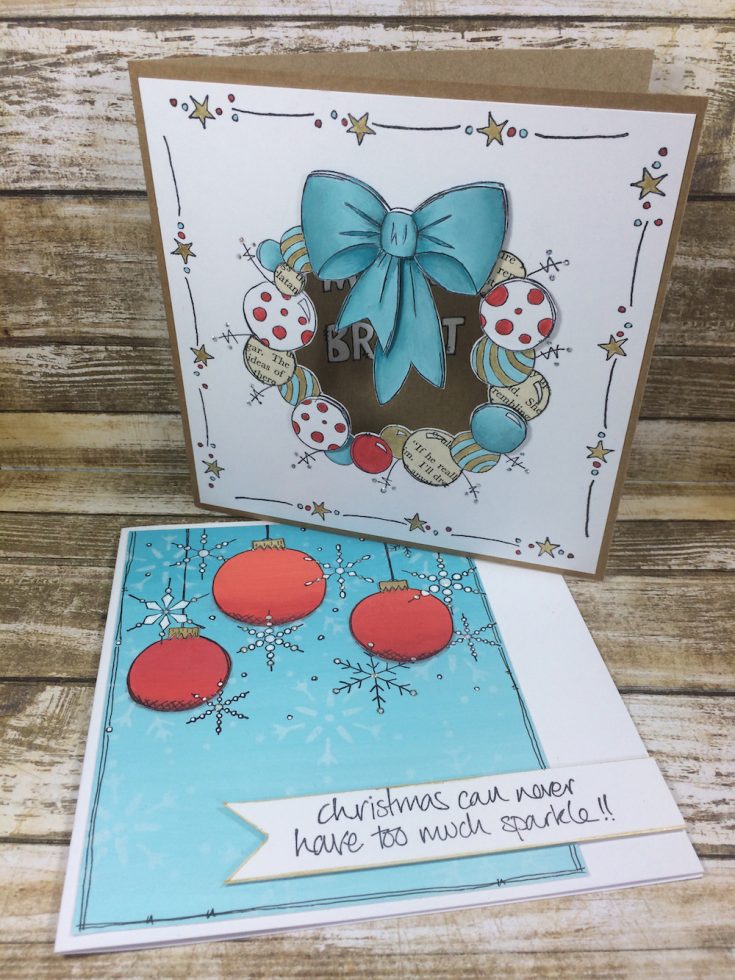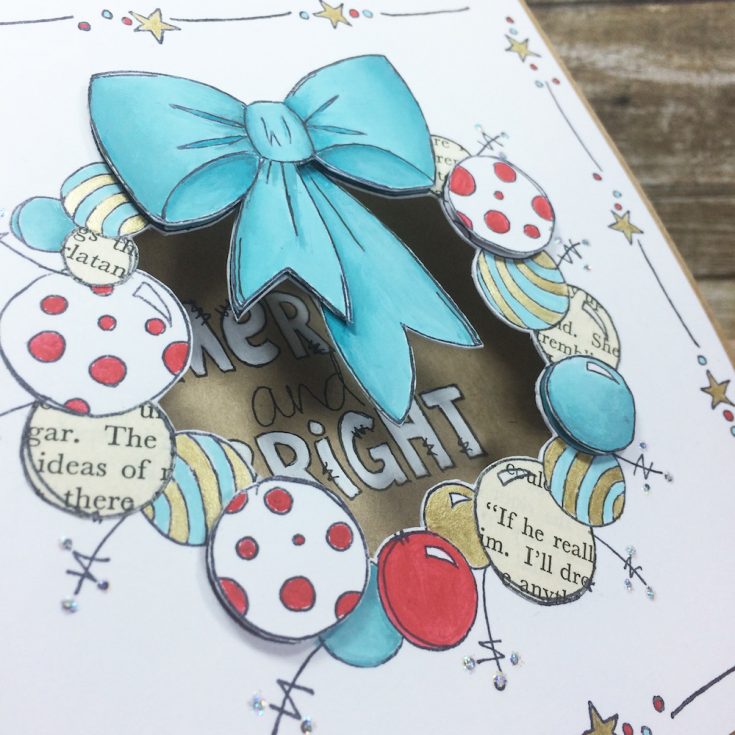 Cut card base (6x12in) from sheet of 12x12in kraft cardstock. Fold in half at 6inches.
Die cut 3¼in circle in the front panel of the card. Stamp sentiment centrally on the
inside of the card.
Cut a white panel of Heavy Smooth cardstock (5 ¾ x5 ¾in). Stamp wreath
(Archival Black) centrally on the panel. Position the star border stamp on the
Stamping Platform so it is central along edge of the panel. Ink up with Archival Black
and stamp along all four sides.
Stamp wreath again on a second panel of Heavy Smoothy – this will be used for the
3D elements of the design.
Paint the bow, 2 spotty baubles and small blue bauble –
these are all 3D mounted.
Stamp wreath onto a page of book text.
Refer to the photo to assemble and colour the wreath.
Paint the wreath using Fresco Finish paints.
Use a craft knife to cut out the centre of the wreath to create an aperture.
Attach the wreath panel onto the card base with double sided tape.
Accent with Start Dust Stickles.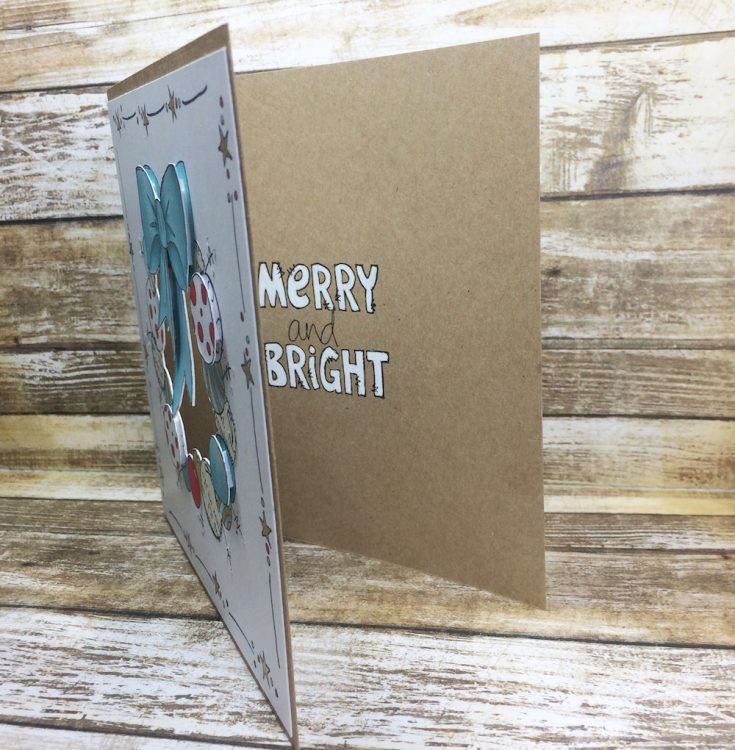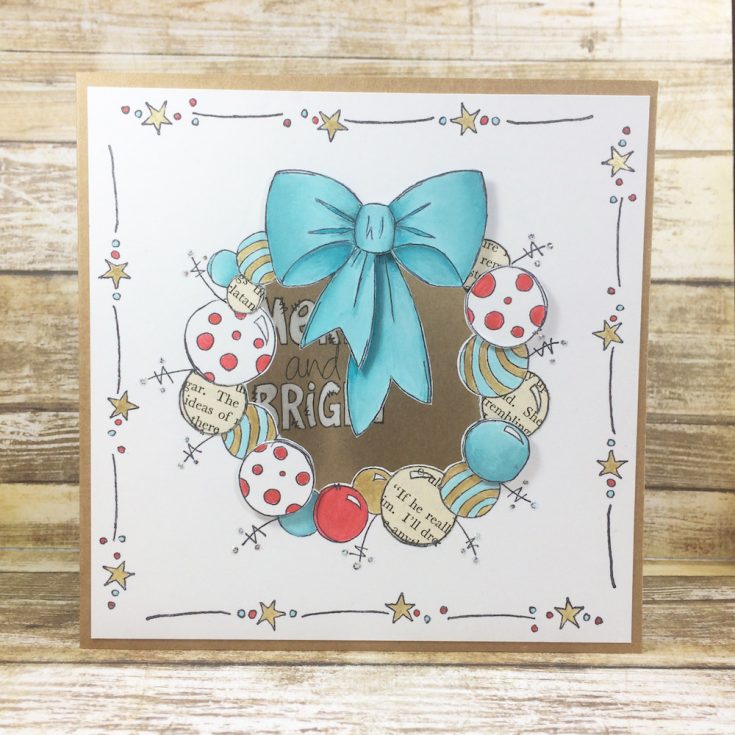 SUPPLIES: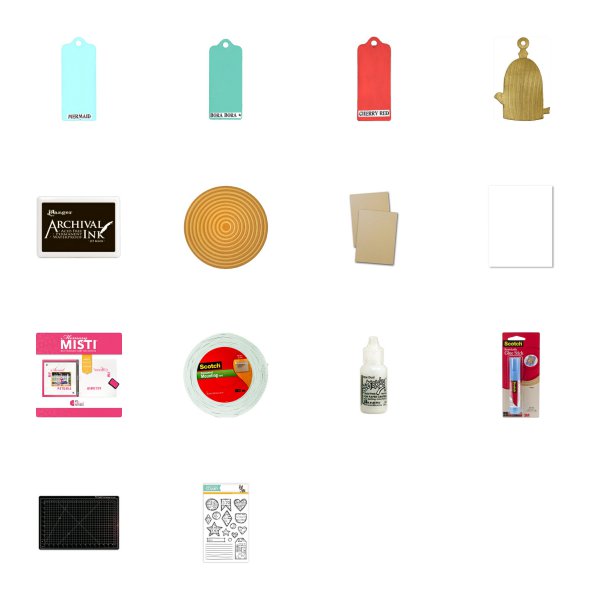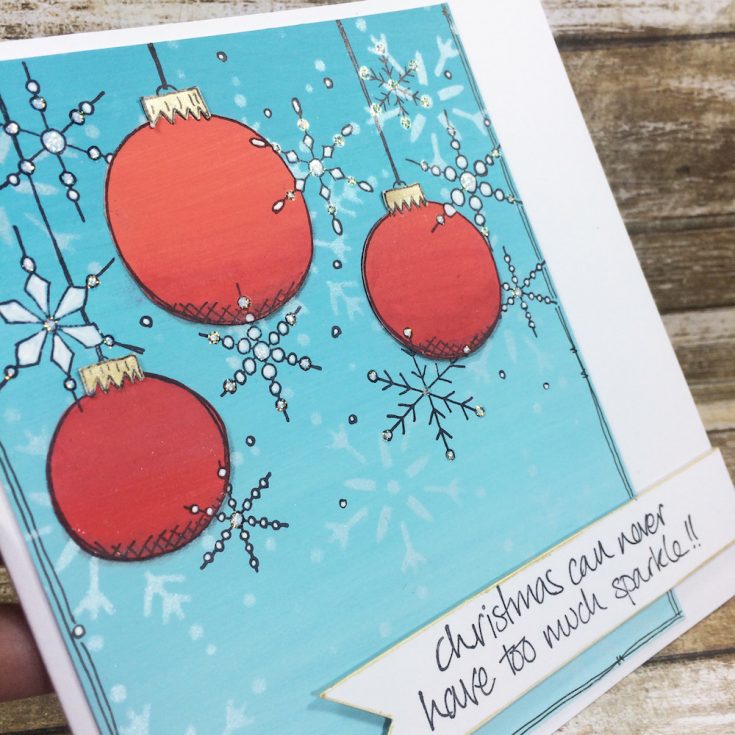 Cut panel of Heavy Smooth cardstock (4 ¾ x 5 ¾ in) for the backbround. Use Bora Bora,
Mermaid and Snowflake paints to create ombre (shaded) background – shading dark
to light. Dry.
Stencil snowflakes on top using stencil PS070 using a mix of Metallic Glaze and a
touch(v small amount) of Snowflake – adding Snowflake makes the transparent
based Metallic Glaze more opaque and so the snowflakes will be more visible. Dry.
Stamp the baubles (Archival Black) onto the panel. Colour with a white Uniball gel
pen.
Ombre paint a piece of Smoothy using Cherry Red and Coral Fresco Finish paints.
Dry. Stamp the baubles onto this, paint the bauble caps Gold, dry and cut out.
Use a glue stick to attach the baubles to the background panel. Add white detailing
(snowflakes on baubles).
Attach background panel to card base (double sided tape). Draw around edge with
black fine-line pen.
Stamp sentiment onto strip of Heavy Smoothy. Cut out and attach to card base with
double sided tape.
Accent with Diamond Stickles.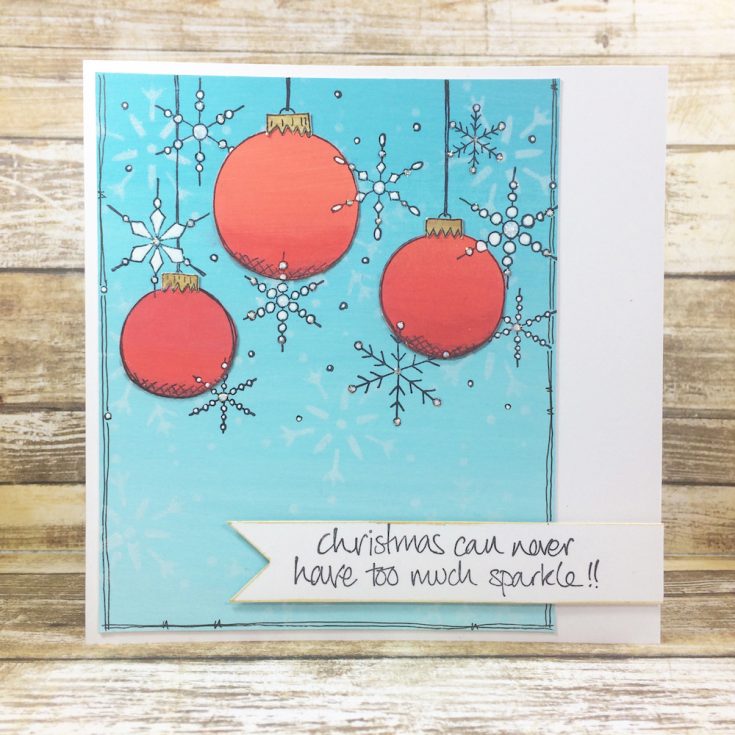 SUPPLIES: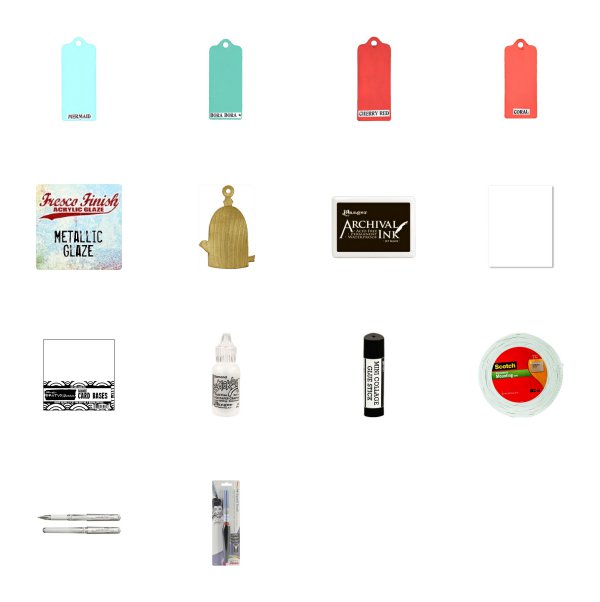 Thank you for reading! Be sure to stay tuned for the last STAMPtember® exclusive collaboration of 2017! Can you guess who it will be?!